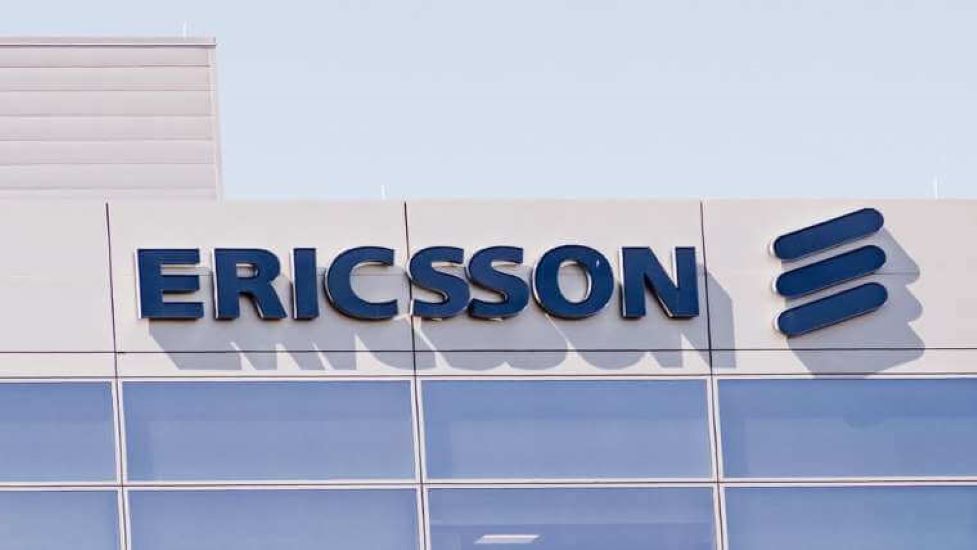 The News: Ericsson's USA 5G Smart Factory in Lewisville, Texas, newly built, with operations launched this March 2020, is producing 5G base stations for the North American market. Of note, almost a year earlier, when the future factory site was still an empty lot, Ericsson had already started a project to train staff using advanced technology, including virtual reality (VR). The approach enabled Ericsson to staff and open the complex according to the target timeline and become operational from its inception – avoiding the need for the new U.S. factory employees to travel to other Ericsson locations for face-to-face onboarding. Read the full Ericsson press release here.
Ericsson's USA 5G Smart Factory is Essential to Ericsson's Global 5G Ambitions
Analyst Take: Ericsson's USA 5G Smart Factory in Texas is arguably flying under the radar throughout the great geopolitical 5G clashes of 2020 and the recent past. It's no secret the U.S. government and the Trump administration are pursuing policies to curtail the influence of China's 5G equipment suppliers, primarily Huawei and ZTE, in the buildout of 5G networks in the U.S. and across allied nation networks.
For example, in January 2020, the U.S. Congress proposed a bill that would direct over $1 billion toward the research and development (R&D) of Open RAN (O-RAN) technologies, defining O-RAN as the Open Radio Access Network approach to standardization adopted by the O-RAN Alliance, TIP, or 3GPP or any similar set of open standards for multivendor equipment interoperability. The bill's goal is to fund emerging open RAN technologies, including its expanded manufacturing in the U.S., as a competitive alternative to existing RAN technologies, supplied by Huawei and ZTE as well as Nokia and Samsung, which rely on manufacturing outside the U.S., including China. U.S.-based open RAN specialists such as Airspan, Altiostar, JMA Wireless, Mavenir, and Parallel Wireless as well as Ericsson would be potential beneficiaries of the bill. In addition, Cisco is an ecosystem advocate of Open RAN and Intel and Corning formed an alliance to support virtualized platform capabilities for indoor 5G implementations.
For now, the proposed U.S. Congress legislation is tabled, due primarily to the exigencies of the global COVID-19 pandemic, but I believe the message the bill sent is registering regardless of its disputable technical necessity and overall economic merits. The U.S. government is demonstrating willingness to financially back open RAN R&D to help ensure U.S. manufacturing and supply chain independence from China.
Ericsson's USA 5G Smart Factory is addressing the U.S. government's concern without any direct Open RAN R&D subsidy strings attached, while also initially employing about 100. In March, Ericsson unveiled the first 5G base station product manufactured at the factory, which is the millimeter-wave Street Macro solution. This is an integral component of the Ericsson Radio System portfolio directed at accelerating 5G coverage in the challenging urban settings of its North American customers.
Earlier in May, the Open RAN Policy Coalition debuted with a fair amount of fanfare, following on the Open RAN advocacy work of organizations such as the O-RAN Alliance and the Facebook-originated Telecom Infra Project (TIP). The new coalition explicitly seeks to promote policies that standardize and develop open interfaces that ensure interoperability and security across the mobile ecosystem, especially 5G implementations, which potentially lower barriers to entry for Open RAN suppliers.
The new coalition includes a diverse array of mobile ecosystem players such as Airspan, Altiostar, AWS, AT&T, Cisco, CommScope, Dell, DISH Network, Facebook, Fujitsu, Google, IBM, Intel, Juniper, Mavenir, Microsoft, NEC Corporation, NewEdge Signal Solutions, NTT, Oracle, Parallel Wireless, Qualcomm, Rakuten, Samsung Electronics America, Telefónica, US Ignite, Verizon, VMWare, Vodafone, World Wide Technology, and XCOM-Labs. As the coalition memberships indicates high-profile operators such as AT&T, NTT, Rakuten, Telefonica, and Vodafone are backing the Open RAN cause to broaden their vendor selectivity options with the goal of lowering their 5G CapEx and OpEx costs. I expect the coalition's lobbying efforts will bolster the national security and regulatory/political case for ensuring U.S.-based manufacturing of vital 5G technologies, especially including 5G RAN products, along with global supply chain support that excludes China-based sources and suppliers.
Obviously Ericsson, along with traditional RAN stalwarts Huawei, Nokia, and ZTE, is not a member of the initial coalition, although it remains committed to upholding 3GPP standards that drive existing full-stack RAN competitiveness as well as aiding industry openness through support of the O-RAN and ONAP initiatives that bolster 5G ecosystem innovation and propagation.
Ericsson's USA 5G Smart Factory Providing Key 5G Use Case Validation
Ericsson's USA 5G Smart Factory, to demonstrate the company drinks its own champagne, is using secure 5G connectivity to enable agile operations and versatile production as well as leverage industrial solutions such as automated warehouses, connected logistics, automated assembly, packing, product handling and autonomous carts.
In addition, I anticipate Ericsson is providing critical validation to the enterprise virtual reality (VR) use case in 5G-connected environments, which entails fulfilling rigorous network requirements such as bedrock reliability, high bandwidth and low latency. The smart factory is taking advantage of VR innovation that augments smart manufacturing capabilities, enabling its workforce to learn directly from colleagues at the company's companion smart factory located in Tallinn, Estonia. I commend Ericsson for keeping the spotlight on how crucial and effective the smart factory is in driving 5G innovation, including during the COVID-19 crisis and the rapidly evolving geopolitical tiff between the U.S. and China.
Ericsson's USA 5G Smart Factory: Boosting Ericsson's Overall 5G Competitive Prospects
Ericsson's USA 5G Smart Factory augments the company's overall supply strategy, which aims to optimally engage customers in their backyards across its American, European, and Asian operations. I believe Ericsson is executing a shrewd 5G geopolitical strategy as the company continues to deftly sell its 5G gear into China's major mobile networks, the only non-Chinese vendor to win new 5G RAN and 5G Core business in the second phase of China Mobile's 5G build. In addition, Ericsson will supply both China Telecom and China Unicom Ericsson Radio System products and solutions, including Ericsson Spectrum Sharing, as they roll out 5G across China.
I expect the competitive key for Ericsson is maintaining a careful geopolitical balance as the U.S.-China geopolitical standoff itself sorts out, further intensified by the unfolding global COVID-19 pandemic. Through the company's USA 5G Smart Factory, Ericsson is addressing the major pain point for U.S. policymakers of assuring the secure, long-term manufacturing, and supply chain reliability of essential 5G RAN technology. As Open RAN technology gains maturity and valuable deployment credentials in major operator 5G deployments, I foresee Ericsson as well-positioned to drive and support Open RAN as the market conditions become more favorable and decisive from its competitive landscape perspective, due in good part to its 5G Smart Factory manufacturing experience.
Futurum Research provides industry research and analysis. These columns are for educational purposes only and should not be considered in any way investment advice.
Other insights from Futurum Research:
Mavenir's OpenRAN Market Validity Swiftly Expands with DISH and Vodafone Idea Deals
Ericsson Automated eSIM Solutions Makes Activation of Samsung Devices a Breeze
How Intel is Driving Network Transformation to Unlock the Full Potential of 5G – Futurum Tech Podcast Interview Series
The original version of this article was first published on Futurum Research.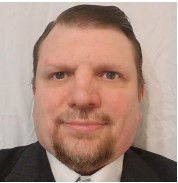 Ron is an experienced research expert and analyst, with over 20 years of experience in the digital and IT transformation markets. He is a recognized authority at tracking the evolution of and identifying the key disruptive trends within the service enablement ecosystem, including software and services, infrastructure, 5G/IoT, AI/analytics, security, cloud computing, revenue management, and regulatory issues.