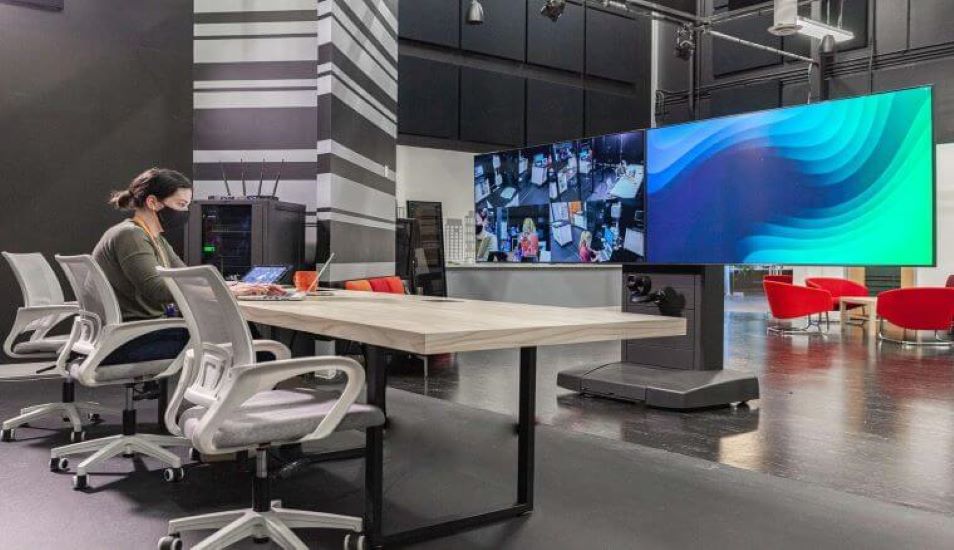 The News: Ericsson has established the Ericsson Open Lab, a new space to collaborate and innovate with Ericsson Cloud RAN customers and ecosystem partners to drive virtualized 5G Radio Access Networks (RAN) technologies. Ericsson Open Lab is accessible virtually to customers globally. It is co-located with the company's Cloud RAN expertise at Ericsson's R&D site in Ottawa. The company will support these activities from its locations around the world.
Ericsson Open Lab is built to enable fast and interactive collaboration that can deliver innovation to complement existing RAN solutions. Ericsson Open Lab also aims to help service providers pursue and realize new deployment and 5G use case scenarios, as well as create opportunities to increase automation and reduce manual intervention. The lab offers space to further explore Open RAN technologies, including aspects such as virtualization, management, and orchestration. Read the Ericsson release here.
Ericsson Open Lab Provides Foundation for Spurring 5G Cloud Innovation
Analyst Take: The unveiling of the Ericsson Open Lab broadens the ability of the mobile ecosystem to cultivate 5G cloud innovation, especially including virtualized 5G Radio Access Networks (RAN) technologies. To expand ecosystem participation, Ericsson is emphasizing that Open Lab collaboration is not circumscribed to only Ericsson cloud-native infrastructure and RAN software developments on commercial-off-the-shelf (COTS) servers and acceleration hardware.
Additionally, Ericsson seeks greater ecosystem-wide collaboration in areas such as optimization, machine learning (ML), and network automation with CSPs and other partners. To fulfill that end, Ericsson has already enlisted major CSPs such as KDDI, Ooredoo, Orange, Softbank, and Turkcell as well as 5G ecosystem stalwarts like NVIDIA, Red Hat, and Wind River. Ericsson anticipates onboarding more collaborators in parallel with supporting the evolving requirements of Cloud RAN networking.
I expect the debut of Ericsson Open Lab will strengthen Ericsson's ability to support and drive CSP RAN journeys within unfolding Open 5G environments. Ericsson's ability to harvest enduring partnerships in the spirit of open source collaboration bolsters its credentials in working with CSPs at their transitioning from traditional RAN networking to Cloud RAN (or Open RAN) implementations. This stance is important since many CSPs view traditional RAN as linked to proprietary, restricted practices and as a result, many are at the forefront of advocating Open RAN collaboration.
Ericsson Open Lab Underlines Ericsson 5G Portfolio Benefits
Ericsson needed to unveil Ericsson Open Lab to counter ongoing rival attempts from Open RAN players like Mavenir, Altiostar, and Parallel Wireless to position Ericsson as lacking the portfolio agility to meet emerging CSP Cloud RAN/Open RAN demands. The cooperation of a key group of major CSPs at the Open Lab's inception I expect will help mitigate such competitive marketing.
Through its overall portfolio and Ericsson Open Lab, Ericsson is addressing the broader demands of Open 5G across the 5G value chain, including mobile core, OSS/BSS, IoT platforms, service orchestration, and professional network services. The Cloud RAN segment is an important starting point to collaborate and explore vital Open RAN capabilities and overall 5G requirements in areas such as management, orchestration, and virtualization.
I view the Ericsson Open Lab's key objective of enabling continuous and rapid feedback to showcase prototype functionality towards customers for early feedback as crucial for strengthening Ericsson's technical and business relations with CSPs and 5G partners. Moreover, the Open Lab debut bolsters Ericsson's recent Cloud RAN portfolio enhancements that provides a stepwise approach to augmenting and scaling 5G networks.
To be clear, Ericsson Cloud RAN is wholly compatible with the existing Ericsson Radio System portfolio, which supports CSP 5G non-standalone and standalone builds. 5G Cloud RAN works as an additional tool in aiding customers in evolving and monetizing their 5G use cases in specific scenarios such as indoor, enterprise, stadiums, and centralized RAN applications that can benefit from cloud-enabled pooling capabilities like dynamic spreading of capacity during traffic spikes and assuring hardware/software orchestration across network domains.
Key Takeaways on Ericsson Open Lab Debut
Ericsson Open Lab boosts Ericsson's virtualized 5G RAN credentials across the mobile ecosystem by accelerating interactive collaboration with CSPs and partners. Now customers can develop and validate 5G use case scenarios, advance 5G networking automation, and investigate emerging management, orchestration, and virtualization capabilities. 5G network rivals will need to bolster and broaden their Open Lab arrangements to counter the new Open Lab proposition.
Futurum Research provides industry research and analysis. These columns are for educational purposes only and should not be considered in any way investment advice.
Other insights from Futurum Research:
Ericsson 5G Core Policy Studio — The Network Programmability Tool Key to 5G Innovation
Ericsson Digital BSS: Make Cloud Deliver on its Promises in BSS Transformation
Ericsson Mobility Report: 5G is Forging Ahead Despite Global COVID-19 Pandemic
Image Credit: Ericsson
The original version of this article was first published on Futurum Research.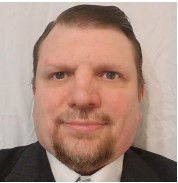 Ron is an experienced research expert and analyst, with over 20 years of experience in the digital and IT transformation markets. He is a recognized authority at tracking the evolution of and identifying the key disruptive trends within the service enablement ecosystem, including software and services, infrastructure, 5G/IoT, AI/analytics, security, cloud computing, revenue management, and regulatory issues.