The News: IBM at its Think Digital conference announced new services and solutions backed by a broad ecosystem of partners to help enterprises and telecommunications companies speed their transition to edge computing in the 5G era. This effort combines IBM's experience and expertise in multicloud environments with Red Hat's open source technology, which became part of IBM last year in one of the biggest tech acquisitions of note.
For organizations worldwide, the rollout of wireless 5G telecommunications networks, which are designed to bring blazing speed and extremely low latency—along with minimal transmission delays—to mobile data, is designed to accelerate the utility of edge computing. With new edge services, IBM Business Partners and open multicloud solutions from IBM, enterprises have the ability to tap into the potential of 5G to support crucial uses like emergency response, robotic surgery or connected-vehicle safety features that benefit from the few milliseconds latency saved by not having to send workloads to a centralized cloud. Read the full IBM/Red Hat press release.
IBM Showcases OpenShift Assets and Vast Ecosystem Influence to Transform 5G Edge
Analyst Take: IBM, through its Think Digital event, is raising the competitive stakes across the entire 5G edge computing market landscape. IBM unveiled an array of new offerings and reaffirmed ecosystem-wide partnerships aimed at enabling and accelerating enterprises and CSPs to optimize management if their AI, IoT, and analytics workloads at the edge, especially within 5G environments.
IBM is committing to using Red Hat OpenShift to run its 5G edge computing solutions, spanning across multiple public cloud, data center, and edge environments. Through OpenShift's production-grade Kubernetes capabilities, IBM envisions enterprises taking advantage of the open-source system to automate the deployment, scaling, and management of containerized applications, minimizing the complexity of orchestrating workloads across the vast spectrum of multi-vendor devices, and accelerate personalized services, along with B2B digital commerce. IBM's new solutions running on OpenShift include:
IBM Edge Application Manager
IBM Telco Network Cloud Manager
IBM Visual Insights
IBM Production Optimization
IBM Connected Manufacturing
IBM Asset Optimization
IBM Maximo Worker Insights
IBM Visual Inspector
In parallel, IBM unveiled new dedicated IBM Services teams focused on telco network cloud and edge computing.
New IBM Offerings Assure Foothold in Influencing CSP 5G Edge Decision Making
With the new IBM Telco Network Cloud Manager offering and formation of dedicated telco IBM Services teams, IBM is strengthening its commitment to driving CSP 5G edge builds. The move counters the recent CSP-focused competitive maneuvers of major Webscale players Microsoft, AWS, and Google, as well as cloud-native 5G edge suppliers like HPE.
Within hybrid multicloud environments, CSPs will require cooperation between IBM and their selected cloud partners. Beyond requisite collaboration, IBM needed to revitalize its telco portfolio and messaging in order to win the open-ended competition among cloud/edge computing providers to manage CSP AI, IoT, and Analytics workloads.
AWS, for instance, leads the public cloud market in supporting CSP workloads, recently augmenting its partnerships with telco software suppliers like Netcracker, MATRIXX Software, and Openet in fulfilling evolving CSP 5G edge demands. Google Cloud debuted its Global Mobile Edge Cloud (GMEC) strategy and launched Anthos for Telecom, aimed at optimizing CSP application development and workloads at the 5G network edge.
Microsoft unveiled its Azure Edge Zones, enabling direct interworking with 5G networks distributed in the CSP's data center/edge. To advance its commitment to the telecom segment, Microsoft acquired Affirmed Networks, bolstering its virtualized, cloud-native mobile network portfolio in targeting CSP 5G edge business. With its Open Distributed Infrastructure Management (ODIM) platform launch, HPE is targeting the streamlining of 5G edge deployments through open source, vendor neutral software implementations.
In addition to delivering renewed CSP portfolio and marketing focus, I anticipate the IBM Edge Application Manager enables IBM to differentiate its portfolio. The solution, using Open Horizon innovations, empowers a single administrator to simultaneously manage up to 10,000 edge nodes. I foresee the assertion of such scaling metrics will oblige rivals to directly counter IBM's claims, and provide their own road map goals in supporting open source Open Horizon capabilities in order to contain IBM's differentiation potential.
IBM Burnishes OpenShift and Digital Ecosystem Credentials
IBM also needed to promote its extensive influence throughout the digital ecosystem in order to fortify playing a pivotal role in the 5G edge sweepstakes. To that end, IBM unveiled its IBM Edge Ecosystem and IBM Telco Network Cloud Ecosystem programs. With a running start, IBM has already enlisted a distinguished set of partners, including Cisco, Dell, Juniper, Intel, NVIDIA, Samsung, Equinix/Packet, Hazelcast, Sysdig, Turbonomic, Portworx, Humio, Indra Minsait, Eurotech, Arrow Electronics, ADLINK, Acromove, Geniatech, SmartCone, CloudHedge, Altiostar, Metaswitch, F5 Networks, and ADVA as members.
In particular, IBM emphasized its role in collaborating with Vodafone Business to improve worker safety and productivity in remote locations such as oil rigs, factories, warehouses, ports, and mines. I believe Vodafone Business and IBM are demonstrating how edge computing resources are key to enabling the delivery of the sensor, AI, and predictive/video analytics capabilities key to such demanding work environments. The Samsung relation is supporting Singapore CSP, M1, in using 5G/edge computing resources to test Industry 4.0 applications for the Singapore Infocomm Media Development Authority (IMDA). Finally, Equinix is building a reference architecture, bringing the IBM Cloud Paks ecosystem to the network edge by combining its Edge Metal Infrastructure (powered by Packet bare metal technology) with IBM's Edge Application Manager and OpenShift to energize enterprise edge application builds.
Overall I anticipate the new OpenShift-enabled portfolio offerings go a long way toward ensuring that IBM is a formidable competitor in driving CSP and enterprise adoption of edge computing resources in fast growing 5G environments, especially in managing AI, IoT, and analytics workloads across hybrid multicloud implementations. Now the pressure is on IBM's rivals to adjust their portfolio development and marketing strategies to account for IBM's new offerings — including especially the IBM Edge Application Manager and IBM Telco Network Cloud Manager products.
Futurum Research provides industry research and analysis. These columns are for educational purposes only and should not be considered in any way investment advice.
Other insights from Futurum Research:
THINK 2020: IBM Extends Hybrid Offering With IBM Cloud Satellite
Netcracker Showcases AWS Relation to Validate Cloud Benefits for CSP Clients
What the AT&T and Google Partnership Means for Edge Computing
Image Credit: IBM
The original version of this article was first published on Futurum Research.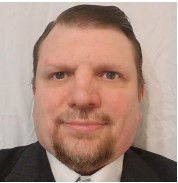 Ron is an experienced research expert and analyst, with over 20 years of experience in the digital and IT transformation markets. He is a recognized authority at tracking the evolution of and identifying the key disruptive trends within the service enablement ecosystem, including software and services, infrastructure, 5G/IoT, AI/analytics, security, cloud computing, revenue management, and regulatory issues.