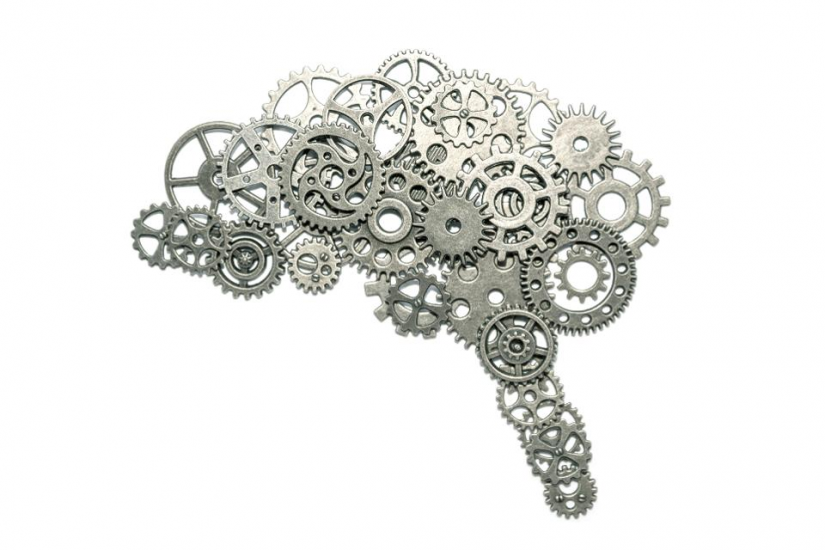 What does it take as a business to stay relevant? Does it take sticking to the corporate process and never budging? Or, does it take disrupting your market with something completely and totally new as often as you can handle? What if staying relevant meant that neither one of these extremes must be the answer? Instead, it is time businesses start focusing on creating a mindset of innovation, while disrupting what is normal for the business world. It is time to embrace radical innovation.
Not all technological change must be disruptive. Most companies believe that disruptive innovation is critical for relevant success when in fact, although it is the case for some, it is not likely. Companies that truly wish to get ahead should be leveraging core competencies to further a vision for the future. Or, in short, leverage radical innovation.
The Difference Between Radical Innovation and Disruptive Innovation
In 1997, a simple mail service DVD rental company entered the market. Without knowing the future capabilities we would have, Netflix's competition seemed all too calm about their existence. Their biggest competition, Blockbuster saw them as a niche for "film nerds", not the average individual looking to rent the newest thriller.
I don't think I have to tell you what happened here. Blockbuster went broke and had to shut its doors. Why? They were not prepared for the disruptive innovation that Netflix would cause. While Netflix was building in the smaller markets, Blockbuster was too slow to change their game.
In 2012, a tractor company began equipping their tractors with sensors, so farmers could track and monitor their yields. John Deere, one of the biggest manufacturers of farming equipment knew the potential of big data for the future and decided to leverage the technology for their bottom line. Now that farmers were able to connect their equipment with software to examine their collected data, the farm industry was changed. This type of innovation, where technology comes first, is a great example of radical innovation.
Do you remember the first iPhone? It was released in 2007, only eleven short years ago. Even then, the iPhone was created to do more than just take calls. It was built with the future of technology in mind. At the time, it was radical to believe that a cell phone could be used for all aspects of life. Now, just over a decade later, smart phones are everywhere and the industry can thank the iPhone for that.
As you can see, radical innovation impacts the industry, for the better, placing technology as the priority and focusing on long-term goals. Disruptive innovation starts when a small company begins in the smaller market, focusing on short term success, thriving on low-end market encroachment. I believe it is only radical innovation that is truly the mark of success for a business. Why focus on what you can do now to invade your market, when you can think about changing the industry completely for everyone?
What Does a Company Need to Do to Become Radical?
This is a great question. To become radical, a business must embrace the digital transformation as a whole and begin to focus on talent, feedback and communication. Let's break it down.
Companies must encourage creativity within employees. The iPhone wasn't created by a thinktank of CEOs and stakeholders. Instead, it was created in the mind of one man. How many of your employees are conjuring thoughts of the next industry-changing product or service? How many of these employees feel comfortable sharing their ideas? You should encourage creativity within your business culture. Even if an idea is too far-fetched to be feasible, keeping this line of communication open will create an atmosphere of collaboration for the next big thing.
Companies must allow for failure. Listen, good businesses fail, and they may fail a lot. Even good ideas fail at times. Although a failure is disappointing, they must happen to drive business forward. New ideas can be born from failure and problem-solving and troubleshooting are also products of a project gone wrong. Businesses must shift their mindset from struggling to be right all the time to learning how to accept failure.
Companies should experiment with technology. If you want to stay relevant, you may have to make your own way. Using the talent base that you have, you can begin to experiment with the technology you have at your disposal. You may just find the next big process that you can capitalize on and change the industry for all. Talk about a total game changer.
Companies should open the lines of communication. Collaboration within a business environment creates an atmosphere of teamwork. Communication should not be kept to the four walls of your monthly business meeting. Instead, imagine a giant thinktank of ideas that evolves daily, allowing your employees' competencies to be used to further your innovation. It can happen when lines of communication are open.
Companies should embrace feedback from employees about products and services. Again, it is critical that your employees be given open lines of communication within your business. Companies that embrace feedback from employees are given a head start in front of companies that simply rely on the consumer. What problem could you solve even before your product hits the shelves?
It's time we take another look at innovation. Radical innovation is so much more than trying to disrupt. I believe that businesses who embrace communication, teach their employees how to thrive in a collaborative environment and nurture their employees' competencies will see exponential growth, instead of short-lived success.
Let's embrace the creativity within our walls. Let's open the lines of communication for fresh and innovative ideas. Let's focus on changing an industry, instead of upgrading our office equipment. I know it may seem radical, but that's exactly what we're after.
This article was originally published on Forbes.
SaveSave
Daniel Newman is the Principal Analyst of Futurum Research and the CEO of Broadsuite Media Group. Living his life at the intersection of people and technology, Daniel works with the world's largest technology brands exploring Digital Transformation and how it is influencing the enterprise. From Big Data to IoT to Cloud Computing, Newman makes the connections between business, people and tech that are required for companies to benefit most from their technology projects, which leads to his ideas regularly being cited in CIO.Com, CIO Review and hundreds of other sites across the world. A 5x Best Selling Author including his most recent "Building Dragons: Digital Transformation in the Experience Economy," Daniel is also a Forbes, Entrepreneur and Huffington Post Contributor. MBA and Graduate Adjunct Professor, Daniel Newman is a Chicago Native and his speaking takes him around the world each year as he shares his vision of the role technology will play in our future.