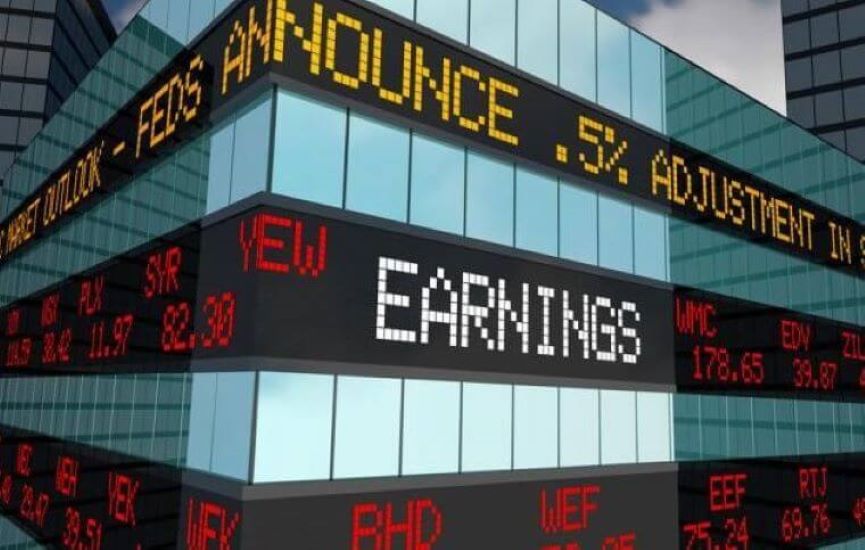 The News: DXC Technology reported results for the three and twelve months ended March 31, 2020.
Here's how the company did:
Earnings: Q4 Non-GAAP EPS of $1.20 beats by $0.24; GAAP EPS of -$13.79 misses by $14.07.
Revenue: $4.82B (-8.7% Y/Y) misses by $40M.
Dividend: Due to uncertain market conditions the company suspends its quarterly dividend.
Analysts surveyed by Refinitiv had expected $0.97 in earnings per share, adjusted, on $4.87 billion in revenue for the fourth quarter. Comparing DXC's results against analysts' estimates is not straightforward, though, given that the COVID-19 pandemic impacted economies around the world in the quarter. Read the full DXC press release.
DXC's Q4 and Fiscal 2020 Results Show Turnaround Progress even with COVID-19 Uncertainties
Analyst Take: Michael Savino, the recently onboarded CEO and President of DXC (September 2019) reported earnings during the COVID-19 crisis for the first time this quarter. When he was first named to DXC's dual leaderships role, there is no way he could have known that he would be reporting earnings as CEO/President on just his second earnings call amidst the uncertainties of the global COVID-19 pandemic where the majority of public companies have been forced to withdraw guidance. Overall, the quarter seemed better than most would have expected, as evidenced by beating EPS estimates by a wide margin. That aside, with the decision to suspend quarterly dividends and the backdrop of the ongoing pandemic across the world, there is still a good deal of uncertainty.
DXC's Q4 and Fiscal 2020 Results: The Positives
Since Michael Savino started in September 2019, DXC has been strategically committed to improving customer delivery and improving customer relations, focusing especially on IT outsourcing (ITO) engagements. On customer delivery, DXC touts fixing 35 of the 40 challenged accounts the company identified the previous quarter as requiring triage and service support focus in order to contain revenue runoff from its existing contracts. Of the remaining five, two have decided to leave DXC, while the company is still engaging with the other three. Investing to fix these accounts was something Michael Savino emphasized during his first earnings call (Q3 2020), which now enables DXC to move past account redress and advance its strategic corporate messaging and portfolio development objectives.
In addition, DXC is heralding the investment from its account repair initiative as playing a key role in enabling the company to sell $2.1 billion in total contract value (TCV), consisting of renewals and new work in areas like analytics and engineering, over the last two quarters to the targeted accounts.
DXC's Q4 and Fiscal 2020 Results: The Concerns
DXC's decision to suspend its quarterly dividends due to uncertain market conditions is warranted, although the move will not warm the cockles of some investor hearts. In April 2020, dividend reductions or suspensions across S&P 500 stocks outnumbered organizations that proclaimed announced annual increases or maintained their payout. As noted, a wide array of public companies are suspending earnings guidance during the COVID-19 crisis, with only about 1 in 5 companies in the S&P 500 planning to still provide quarterly guidance.
Moreover, DXC's revenue run-off was not caused by cloud trends or garnishment of its business from public cloud providers compelling customers to move away from DXC. Instead, this run-off was due to dissatisfactory customer experience/delivery and diminishing customer relationships. DXC lost approximately $1 billion of revenue in fiscal year (FY) '20 and expects to lose a similar amount in FY '21 from price downs and terminations decisions made by customers in the last 12 to 18 months. For FY '21, DXC indicated the impact will be more pronounced in the first half of the year.
Also, DXC is accelerating its cost optimization initiative. The company expects to eliminate about $700 million of costs on an annualized basis, with about $550 million coming this year. DXC is projecting around 3.5% of its workforce to be impacted — with a staff reduction in the neighborhood of 4,500.
However, I believe it is a distinct concern DXC is suspending its dividends while indicating only about 15% of its business is curtailed by the industries most impacted by the COVID-19 crisis (e.g., airlines, hospitality). This move aligns with ongoing uncertainties related to the pandemic, but also acknowledges the possibility of notable pricing concessions needed to drive client retention (and additions), while the organization is also adjusting to COVID-19 realities as an ongoing consideration.
DXC's Q4 and Fiscal 2020 Results: The Takeaways
I believe DXC is well-positioned to fulfill the IT challenges that its clients are confronting amidst the unfolding COVID-19 crisis with or without substantial price concessions. DXC provides the workplace and mobility services and hybrid on-prem IT infrastructure and cloud capabilities needed to rapidly support and scale unplanned, organization-wide transitions to virtual and remote work-from-home (WFH) models. After all, over 99% of DXC's workforce is enabled to work virtually, demonstrating the company drinks its own champagne.
However, I expect the next quarter could expose new fissures across key industries due to factors like some spending pullback after COVID-19-related spending spikes and workforce reductions. I anticipate the key focus for the remainder of 2020 should be watching DXC's progress in meeting the main challenge of stemming revenue runoff from existing contracts. This includes executing on emerging opportunities to cross-sell its workplace, mobility, ITO, cloud, analytics, and engineering portfolio across its major accounts to help customers better meet COVID-19-related IT challenges.
Futurum Research provides industry research and analysis. These columns are for educational purposes only and should not be considered in any way investment advice.
Other insights from Futurum Research:
Open Source, DevOps and Reskilling the Workforce with DXC Technology's Faisal Siddiqi and Chris Swan – Futurum Tech Podcast Interview Series
DXC Boosts ITaaS Portfolio through Virtual Clarity Acquisition
DXC Appoints New CEO: Ushering In A New Era?
Image Credit: Yahoo Finance
The original version of this article was first published on Futurum Research.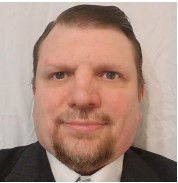 Ron is an experienced research expert and analyst, with over 20 years of experience in the digital and IT transformation markets. He is a recognized authority at tracking the evolution of and identifying the key disruptive trends within the service enablement ecosystem, including software and services, infrastructure, 5G/IoT, AI/analytics, security, cloud computing, revenue management, and regulatory issues.