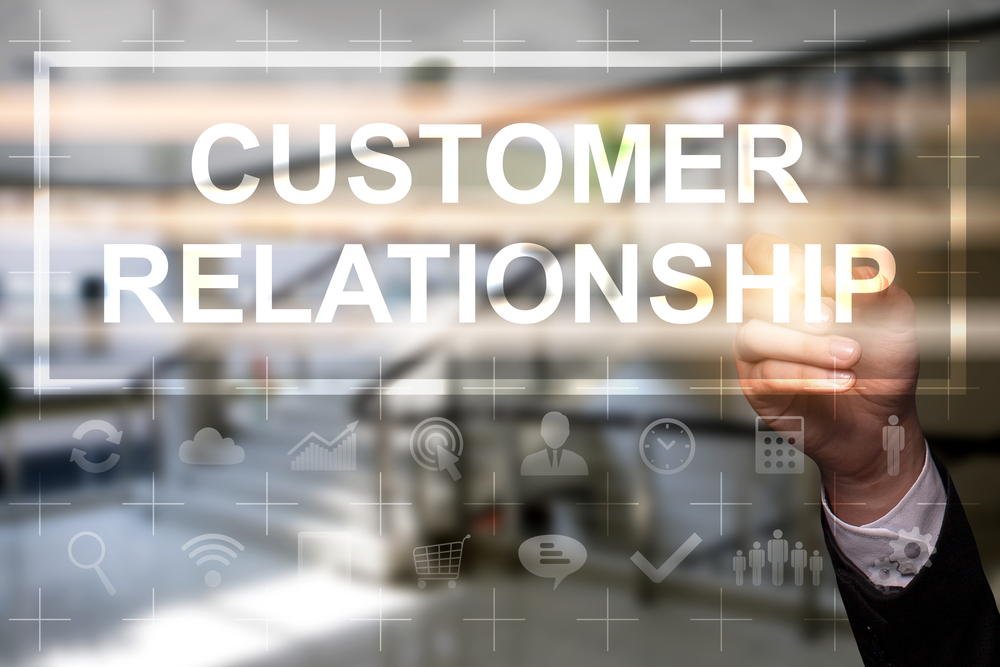 Back in the day, a company's "relationship" with its customer ended as soon as they made a purchase. But in today's world, that relationship is ongoing. The customer journey is a lot longer—and the company almost always comes along for the ride (whether they want to or not). In a connected world where customers want answers and access 24/7, they're also sharing they're opinions on those experiences just as freely. Which means companies need to focus on creating positive experiences to ensure community engagement and keep those customers coming back.
First, let's make sure we're all on the same page. I'm not generally a fan of jargon, but in this case, it helps to clarify how customers are interacting and perceiving our businesses. And when it comes to attracting or retaining customers, there are a lot of terms to remember:
Customer Journey: the long-view experience a customer has with your product or company, from the very first ad or connection to the very last purchase or customer service call
Customer Satisfaction: how happy the customer is with your product or brand
Customer Engagement: how the customer interacts with your company or brand, be it on social media or in referring your products to friends and family. Although the two correlate, high engagement does not necessarily mean high satisfaction, and vice versa. (Think a dissatisfied customer who constantly shares gripes about your products online. He's engaged—but not happy.)
Customer Experience (CX): the culmination of the above; the overarching perception someone has using and interacting with your product or company over time
What's the Big Deal About Building Community Engagement?
In today's digital economy, businesses are constantly trying to improve customer experience (CX), as it can be the "make-it-or-break-it" factor for many brands. Community engagement is an increasingly popular way of doing so. It allows companies to start building authentic and trustworthy communities around their business in hopes that those communities will influence and grow their customer base—building loyalty and satisfaction in the long-term. In effect, these "communities" keep your brand's buzz going—all via authentic customer engagement.
So how does brand community engagement work?co You know how sometimes in a meeting, you'll start a new topic and someone recommends taking that discussion "offline"? That's kind of how a brand community operates. Though it may or may not be managed by your marketing team, your community or forum is a place that the customer sees as being "offline" or separate from the brand itself. In that sense, they tend to talk more freely and honestly—creating the type of unprompted and unscripted content that builds trust and credibility among customers. In fact, 84 percent of brand advocates managing customer communities say they field questions customers would never ask the company directly.
Think about Apple Support. When you have an issue with your iPhone or Macbook, the first place you turn to for help is probably Google which will inevitably lead you to the Apple Support Forum. That is not a company run forum. It's a niche community of Apple users who are trustworthy and reliable. They answer questions quickly from other users and attempt to help solve problems without needing to turn to a Genius associate. I love knowing that I'm not alone when my iPhone starts acting up. I'm part of a community and I'm getting an authentic solution from someone who experienced the same thing I did.
Some 80 percent of customers say authentic content (i.e. not marketing ads or other content) will influence their choice to follow a certain brand. The creation of that authentic content is going to start somewhere, be it a user blog or YouTube. You may as well keep your company at the center of it. Not only does that offer more control (i.e. can distribute company content, Q&As, etc.), but it also allows you to gain important customer analytics your company can use to improve and enhance your products.
Is It Worth the Effort?
In general, yes. Granted, it can be overwhelming for companies to manage a 24/7 engagement experience with customers around the world. But that's the direction customer demands are moving. No company—be it a toilet paper manufacturers or upscale hotel managers—is immune to these growing demands.
Luckily, Engagement-as-a-Service is already being mapped out. For instance, Microsoft Dynamics 365 uses artificial intelligence to help automate some of the interactions that will keep customers satisfied—without adding a whole new customer satisfaction team to your budget.  Keep in mind: 90 percent of customers are self-solvers. They want a user portal where they can manage and fix their own issues, without having to worry about call-center hours and hold times. Yes, it takes time and budget to allow for that portal access. But it also cuts down on the number of humans you need to provide that support.
The marketplace is changing. Customers don't just want a good product. They want a company they can trust—get excited about—recommend to friends and family. And they want that company to be available any time of day to provide to answer to their most pressing questions. Given that two-thirds of purchasing decisions are based on emotions—that's a huge incentive for companies to get onboard with keeping those customers happy. We've all been the customer who has "quit" a company because it failed to meet our expectations of community engagement. Don't let that company be yours.
Daniel Newman is the Principal Analyst of Futurum Research and the CEO of Broadsuite Media Group. Living his life at the intersection of people and technology, Daniel works with the world's largest technology brands exploring Digital Transformation and how it is influencing the enterprise. From Big Data to IoT to Cloud Computing, Newman makes the connections between business, people and tech that are required for companies to benefit most from their technology projects, which leads to his ideas regularly being cited in CIO.Com, CIO Review and hundreds of other sites across the world. A 5x Best Selling Author including his most recent "Building Dragons: Digital Transformation in the Experience Economy," Daniel is also a Forbes, Entrepreneur and Huffington Post Contributor. MBA and Graduate Adjunct Professor, Daniel Newman is a Chicago Native and his speaking takes him around the world each year as he shares his vision of the role technology will play in our future.