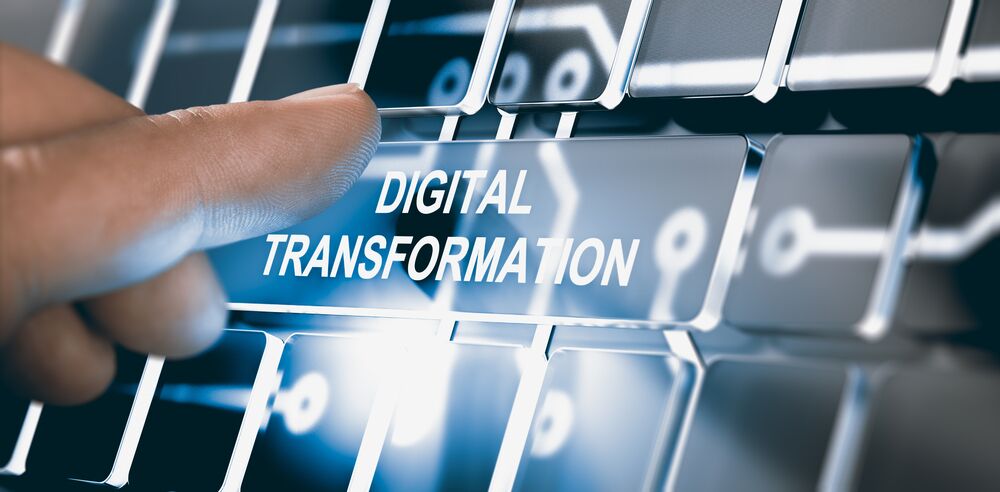 If your organization is focused on HR digital transformation success, the adoption of HR technology is an integral part of the equation. And if your HR team has yet to embrace cloud-based HR technology, your company is already behind the times. Cloud-based HR technology allows HR teams to do many things, not the least of which is using data to take advantage of better people skills. The ability to innovate, maximize people skills, reduce costs and expenses, and create and foster a culture of engaged employees are all benefits of the adoption cloud technology into HR operations. This is important, as it allows a crucial shift of the HR focus from administrative to strategic, and completely changes the role of the HR team, in a much-needed way, within the business operations as a whole. But while cloud-based HR technology is seeing some fairly widespread adoption, there are some obstacles to the adoption of HR technology, which is hindering digital transformation success.
Why is the Adoption of HR Technology Important?
Cloud-based HR technology can provide a myriad of solutions for companies of all sizes. In many cases, HR technology enables the automation of previously tedious processes that are largely administrative. This includes things like managing time-off requests and approvals, fielding health insurance questions or inquiries, onboarding, etc. The integration of cloud-based HR technology into operations also facilitates things like recruiting, employee training and continuing education, performance reviews, health and wellness management, and it can also help monitor and measure employee sentiment, engagement, and satisfaction.
Equally as important as the administrative functions managed by the HR team, the use of HR analytics often tops the wish list of "what HR-related data and technology can do for the company" for senior leaders. This includes things like the ability to gather data and report insights beyond simply operational and compliance reports, selecting metrics and KPIs and employing data visualization on easy-to-use, easy-to-understand dashboards, the ability to access strategic reports quickly and easily, and being able to apply big data concepts to HR-related issues and questions, as well as processing unstructured data by way of machine learning, converting greater data points to valuable business insights.
As you can see, cloud-based HR technology has the ability to change everything about HR operations as we've known them for the last several decades and, equally as important, cloud-based HR technology can play an important role in overall business strategy as well.
What is the Status of Business Adoption of HR Technology?
In a recent survey produced by MIT Technology Review in partnership with Oracle and KPMG, How Cloud Implementation Drives HR to Improve Its People Skills, more than 60 percent of HR-based respondents reported that their company's cloud efforts were either "fully deployed" or in the "late stages" of deployment.
But deployment and adoption aren't at all the same things. Respondents reported that a lack of IT knowledge and skills on the part of HR team is getting in the way of progress. The good news is they know they can't go it alone, so the addition of staffers with IT skills and/or (more likely) aligning the HR and corporate IT teams are likely outcomes as they continue along the path of HR digital transformation powered by HR technology.
Why is help from the IT team so crucial? The data that cloud-based HR technology can deliver can be powerful for a company, but it's only valuable if it's quality data that can be analyzed, interpreted, and utilized in ways that are beneficial. So whether it's a closer alignment of HR and IT, or recruiting IT talent into the HR operations, this is a key factor in success with adoption of HR technology and success with HR digital transformation.
Data Not Only Drives Business Strategy—It Plays a Key Role for Today's CHROs
As the workplace changes and evolves, unquestionably data is its lifeblood. Data fuels HR operations as much as any other part of business operations. Today's CHROs require information that will allow them to navigate the future of work in a workplace that has undergone and continues to undergo significant change. They need insight on things like: What are the people risks we are challenged by? How does our culture measure up? How does that impact talent retention? Where are the talent shortages? What skill sets do we have today and what skill sets will we need five years from now? Where do we need to deploy resources domestically or globally in order to be competitive? How do our corporate mobility policies impact our ability to recruit and retain talent? All of these things impact business operations and, more importantly, business strategy. And the role that the HR team plays in business strategy is becoming more important than ever before, thanks largely to the adoption of HR technology and the data that's possible as a result.
Success with Adoption of HR Technology Isn't a Given
Digital transformation isn't about technology at all—transformation has always been about the people. More than 30 percent of respondents to the MIT study reported their employees needed better IT literacy skills due to cloud-based HR technology implementation. As my business partner Daniel Newman shared recently in his article: Preparing HR and Accounting for Digital Transformation in the Back Office, it all begins (and ends) with employee buy-in.
For example, if as part of your HR operations you're adopting an automated chatbot to answer the most commonly-asked employee questions that's great. But you need for employees to actually use that chatbot in order for it to do what you hope it will do—and that is to create efficiencies, save time, and make the employee experience a better, more enjoyable one.
Whether in HR or any other part of business operations, technology that employees don't love, enjoy using, or see value in is technology that doesn't have much chance of succeeding. As I mentioned earlier, when it comes to success with digital transformation, it's never just about the technology—it's about people and what they think of the technology, and whether and how they use the technology that matters most.
How to Achieve Success with HR Technology Adoption
So how can you deploy cloud-based HR technology and ensure that it's successfully adopted by employees? Of course there are never any guarantees, but there are things you can do to set yourself up for success. That includes doing tons of internal research and having conversations and soliciting feedback prior to any HR technology product acquisition—get employees thoughts and buy-in before you buy! Then, once you've made a product or platform acquisition, success is predicated on providing training, identifying and tapping internal ambassadors/specialists to provide speedy assistance, establishing an internal collaboration platform for sharing hacks and suggestions, soliciting employee feedback on a regular basis, tweaking systems based on user experience and user feedback, and then engaging in more training. If that sounds like a lot, it is. But this is how deployment of technology internally, whether it's HR technology or any other new technology, is successfully implemented and adopted.
When you can communicate to employees—who are the primary users of many of these platforms—the benefits for them, it makes the path to adoption less challenging. For instance, things like more secure personnel files, faster expense reimbursements, more efficient vacation processes, easier access to insurance benefit information, discounts and health benefit information, more efficient employee review processes, better access to online training and career development tools, etc.—all of these things are beneficial to employees in a myriad of ways. If they see the value in an HR technology implementation, the "what's in it for me," chances are good they'll be interested in giving it a go and your barriers to adoption are lowered.
Cloud-based HR Technology is the Way Forward
As I shared earlier in my article: The Role Digital Plays in the HR IT Landscape, HR is in a prime position to play a key role in business strategy, business growth, and business profitability. It's also a playing an integral part of the digital transformation of business as a whole.
There is no questioning the fact that cloud technology in general and HR technology in particular are the future of HR and the future of work. In fact, it's not just the future of work, it's the "happening right now" of the workplace. That future is now for many businesses, and if it's not in play in yours, it's only a matter of time. But as with any technology, technology alone won't fix or innovate your company. You need both employees and leaders committed to innovation, and innovative, forward-thinking HR teams willing to lead the charge.
This article was originally published on Future of Work.
Shelly Kramer is a Principal Analyst and Founding Partner at Futurum Research. A serial entrepreneur with a technology centric focus, she has worked alongside some of the world's largest brands to embrace disruption and spur innovation, understand and address the realities of the connected customer, and help navigate the process of digital transformation. She brings 20 years' experience as a brand strategist to her work at Futurum, and has deep experience helping global companies with marketing challenges, GTM strategies, messaging development, and driving strategy and digital transformation for B2B brands across multiple verticals. Shelly's coverage areas include Collaboration/CX/SaaS, platforms, ESG, and Cybersecurity, as well as topics and trends related to the Future of Work, the transformation of the workplace and how people and technology are driving that transformation. A transplanted New Yorker, she has learned to love life in the Midwest, and has firsthand experience that some of the most innovative minds and most successful companies in the world also happen to live in "flyover country."