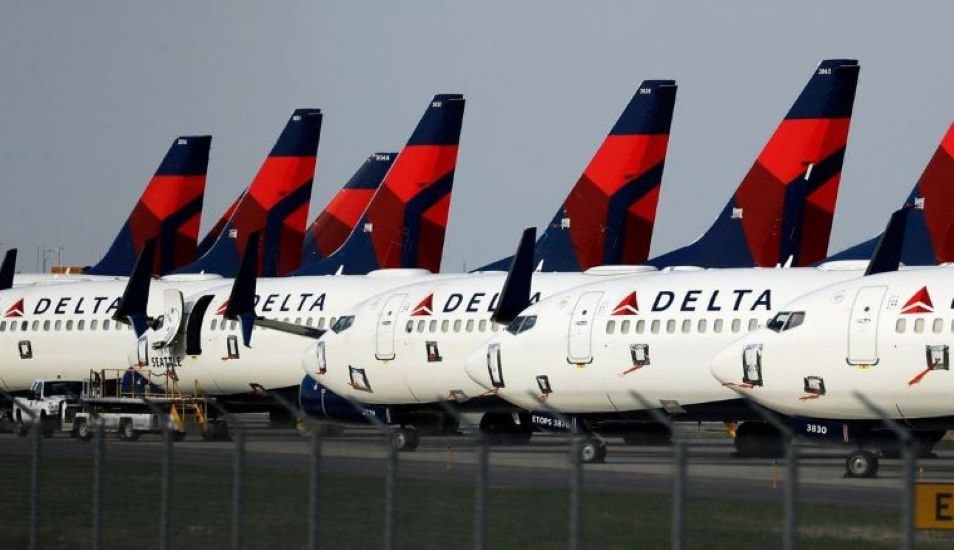 The News: The Delta IBM cloud migration partnership is officially taking flight. Announced on Thursday, Delta signed a multiyear agreement with IBM to move its applications and data to the cloud. IBM will transform Delta's computing environment to run on a hybrid cloud architecture built on Red Hat OpenShift. The multi-year contract will run through 2024, the terms of which were not disclosed. Read the IBM press release here.
Delta IBM Cloud Migration Partnership Takes Flight
Analyst Take: The Delta IBM cloud migration partnership is intended to facilitate and speed the airline's move to the public cloud enabling more rapid digital transformation, business agility, and innovation.
Modernizing business architecture is top of mind for all business leaders today. The partnership between Delta and IBM is yet another example of companies not sitting around and waiting for the right time to embrace change, but instead diving in with the knowledge that agility, speed to market, the ability to innovate, provide the best possible customer experiences, and leverage data and analytics to drive bottom line results is how companies must operate.
Rahul Samant, Delta's CIO, shared that Delta's journey to modernize IT operations and migrate to the cloud began in 2018 as a ten-year plan. The company has dramatically sped up its timeline, with a goal of having at least 90 percent of databases and applications in the cloud by 2024.
This is another example of IBM's $34 billion acquisition of Red Hat being put to use. An early strategy, and one that we wrote about back in December of 2019, was IBM's bundling approach of "CloudPaks" which enabled users to rapidly containerize applications and simplify delivery.
This newly expanded relationship between Delta and IBM is about the migration of applications to the cloud and helping build applications for cloud-based servers and tech vendor partners as needed.
The contract also includes services that include training, with IBM providing training on app development, data management, security, and the basics of how to operate in cloud environments. IBM and Delta teams will utilize the IBM Garage Methodology, which is IBM's end-to-end model for accelerating digital transformation, along with IBM's hybrid cloud software (like CloudPaks) to modernize Delta's IT operations and applications and also enable and empower the creation of new solutions.
What I find exciting about this announcement is that it's clear that Delta is not fooling around when it comes to digital transformation. Quoted on this partnership, Delta's Samant shared: "As an airline industry leader, we understand the critical need to constantly evolve our digital presence and enhance our customer and employee experience to not only help respond quickly to the dynamic changing conditions but also reinforce brand loyalty from our customers." Customer-centric focus, employee-centric experience, constant evolution, never-ending transformation — all components of successful digital transformation initiatives and Samant nailed every one.
Delta has a history of collaborating with and relying on IBM for a variety of transformative initiatives — and this partnership, one of several between the two, is both strategic and smart.
Looking forward, IBM has steadily made inroads with and invested in its hybrid cloud capabilities and this an example of how its big cloud bet is paying off. It's also continued proof that the its Red Hat acquisition was a smart, though expensive move. The services component of this partnership is yet another example of where systems and services lead to opportunity, and also produce results for the bottom line. Cloud is where it's at for IBM, and also the key to its continued success (and delivering for shareholders). Looking forward to what's ahead.
Futurum Research provides industry research and analysis. These columns are for educational purposes only and should not be considered in any way investment advice.
Other insights from Futurum Research:
IBM Delivers Strong Beat on EPS, but Top Line Falls Short for Q4
IBM Expands Hybrid Cloud Capabilities with Norcloud Acquisition
IBM Aquires 7Summits to Expand Salesforce Capabilities
Image Credit: WSJ
The original version of this article was first published on Futurum Research.
Shelly Kramer is a Principal Analyst and Founding Partner at Futurum Research. A serial entrepreneur with a technology centric focus, she has worked alongside some of the world's largest brands to embrace disruption and spur innovation, understand and address the realities of the connected customer, and help navigate the process of digital transformation. She brings 20 years' experience as a brand strategist to her work at Futurum, and has deep experience helping global companies with marketing challenges, GTM strategies, messaging development, and driving strategy and digital transformation for B2B brands across multiple verticals. Shelly's coverage areas include Collaboration/CX/SaaS, platforms, ESG, and Cybersecurity, as well as topics and trends related to the Future of Work, the transformation of the workplace and how people and technology are driving that transformation. A transplanted New Yorker, she has learned to love life in the Midwest, and has firsthand experience that some of the most innovative minds and most successful companies in the world also happen to live in "flyover country."