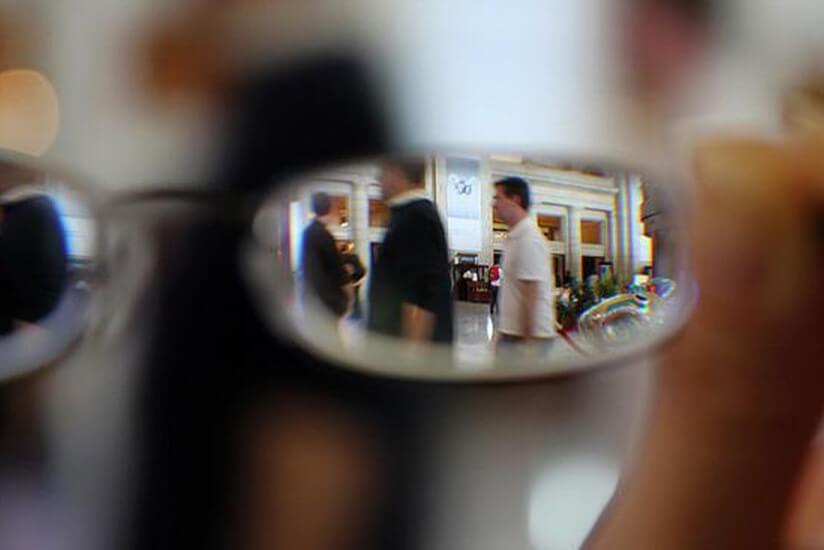 Some companies think digital transformation is about efficiency—saving time and money, beating competitors to market, and wooing customers with fancy apps and tech bling. They're wrong. As I've said for years now, digital transformation is about one thing: improving customer experience. And many companies are finally starting to realize that customer experience management needs to be on their radar if they want to thrive in 2019. Here's what good customer experience management looks like.
Knowing CX is everyone's job. Think back to the last time you had a fulfilling customer experience. Can you even remember? Overall, CX is incredibly fragmented today—a jumbled mix of digital phone trees, somewhat articulate chatbots, disorganized web FAQs, and glitchy apps—that customers are starting to clamor for more and better. What if your company was the one who rose to the top—exceeded expectations—provided a seamless web to mobile experience? You'd instantly rise to the top of your industry.
Just like every member of your team has to be committed to achieving your company's goals, they also have to be committed to providing outstanding customer experience. That's how inextricably linked your goals and CX need to be. Indeed, CX has become such an important aspect of differentiation today that it cannot be siloed under "marketing" or "sales." It needs to be a full-scale, top-down, down-up, attitude among every person in your organization. Creating a CX-driven culture is the only way to live in 2019.
One company that does all this exceedingly well is Nordstrom. Their mobile app and online presence are easy to navigate and over the past year or so I've really enjoyed being able to buy something that I want online and pick it up in the store the same day. Plus any time I've encountered an issue with a purchase or I can't find something I want, the employees—both in store and online—have gone above and beyond to help me. Nordstrom's is quickly becoming synonymous with excellent customer experience.
Letting go of how you think your company should operate. Saying you prioritize CX without implementing feedback from your customers is like—lying. You know how they say the customer is always right? It's true. And the only way for you to be better is to know what they want before they even tell you. That means letting go of all of the preconceived notions of what you think they want and doing a deep dive into what they're asking you for. Research shows 66 percent of CEOs plan to change their business model in the next three years. Are you willing to? Leaders today need to practice a type of "healthy detachment" to how they want to run their companies knowing customer expectations and technology need to guide where the company is going. Customer experience management means allowing what customers want the experience to be to drive your company.
Think about Netflix, they announced in January that Friends would be leaving the service for good. But thanks to an immediate uproar from fans and customers, Netflix quickly changed it's mind and coughed up a pretty penny to keep Friends streaming. It might seem like a minor thing to some people or maybe even a little extreme to those living fully in the dark ages, but this is a great example of listening to what your customers want—and giving it to them.
Automating—over and over again. You know how it's difficult to be friendly, happy, and service focused when you're burned out and stressed out? That's how your front line employees feel. That's why it's time to free up their cognitive load with the help of robotic process automation whenever humanly possible. One bank found that 85 bots could do the same work as 200 employees on 30 percent of the cost. Those numbers are impressive, but you know what they don't show? How much extra head space employees had to serve customers better when they weren't focused on mind-numbingly redundant procedures. Automation isn't just about saving time. It's about improving the quality time your human employees spend with your customers.
Taking care of your data. The fastest ways to lose a customer? Hurt them. Compromise their personal information. Allow their bank or credit cards to be hacked and hoarded. We have all seen huge companies go under by failing to protect their customer data. This point doesn't need a huge explanation. Customer experience management in 2019 requires your rock solid focus on ensuring that customer data is always safe. It also means owning the error if something happens. Don't wait months like some major brands have chosen to do in the past. When faced with a scandal or crisis I've always heard it pays to be more like Tylenol, than Toyota.
Aligning your efforts. In digital transformation there are so many forces at work that even with automation it can feel incredibly overwhelming. That's why so many companies are also moving toward digital experience management tools to keep their data and efforts organized. Digital experience management can take care of things like personalization, language translation, content management across channels, analytics, and even ROI. I'd go so far as to say it will become a necessary for companies try to win in digital transformation this year.
This might feel like a lot. After all, there's so much to take in with digital transformation, and now you've got to do it faster and easier—just the way your customer is demanding it. But there is some good news. For one, most companies aren't winning this front yet. There is still some wiggle room not just to improve CX but to differentiate your company from its competitors. Second, when we look at digital transformation through the lens of customer experience, everything becomes a lot clearer. Tech acquisitions, product development, staff additions, and journey mapping become much simpler. And that in itself won't just improve CX, it will improve your company's efficiencies, costs, and reputation overall.
The original version of this article was first published on Forbes.
Daniel Newman is the Principal Analyst of Futurum Research and the CEO of Broadsuite Media Group. Living his life at the intersection of people and technology, Daniel works with the world's largest technology brands exploring Digital Transformation and how it is influencing the enterprise. From Big Data to IoT to Cloud Computing, Newman makes the connections between business, people and tech that are required for companies to benefit most from their technology projects, which leads to his ideas regularly being cited in CIO.Com, CIO Review and hundreds of other sites across the world. A 5x Best Selling Author including his most recent "Building Dragons: Digital Transformation in the Experience Economy," Daniel is also a Forbes, Entrepreneur and Huffington Post Contributor. MBA and Graduate Adjunct Professor, Daniel Newman is a Chicago Native and his speaking takes him around the world each year as he shares his vision of the role technology will play in our future.