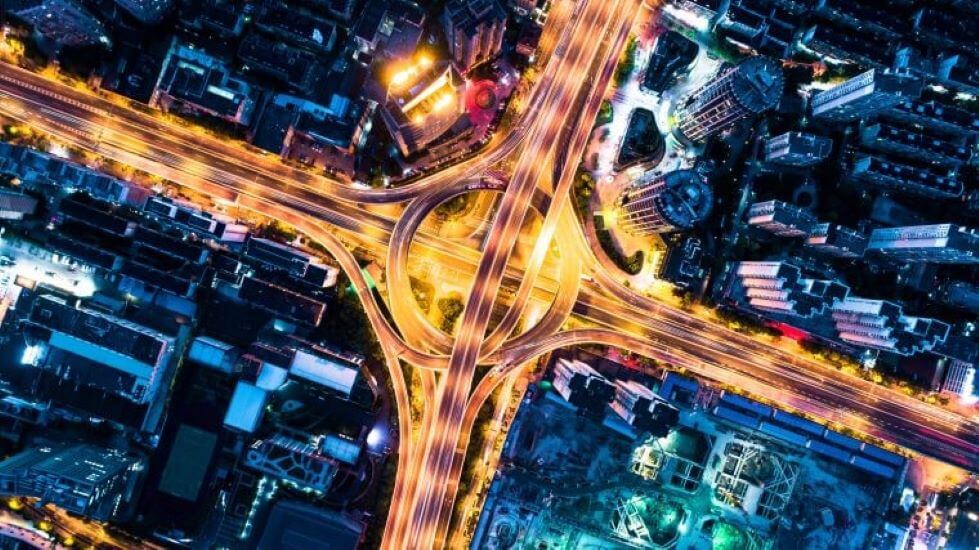 The News: Cisco's Internet for the Future strategy was recently announced to help communication service providers and web scale companies around the world connect, secure, and automate their networks to deliver a stronger, more accessible internet to everyone, everywhere, regardless of geographic limitations.
Living in the pandemic, people, businesses, governments, and communities have come to rely on the power of connections to keep the world running. The internet went from being a must-have, to a critical lifeline for most everyone to connect to information, and each other. Video conferencing skyrocketed as people were forced to work from home and into online learning. Together with remote healthcare services, streaming video, gaming and more, internet traffic spiked by 25-45 percent in many regions across the globe (based on data pulled from peering traffic points around the globe). Read the Cisco release here.
Cisco Internet for the Future: Refreshes Vision with Focus on Inclusive Internet
Analyst Take: It's exciting to see that Cisco's Internet for the Future refreshes the company's vision, with a focus on providing an inclusive internet. The pandemic-driven shift to swiftly build-out distributed workforces and rapid expansion of distance learning adoption challenged networks on a worldwide basis. For the most part, operators built-in the capacity to meet the distinct challenges of the pandemic, although new bandwidth and an array of new 5G experience demands are just around the corner, so it's a continually changing marketplace. For example, today there are estimated to be almost 25 billion connected devices, and Cisco anticipates that 29.3 connected devices are expected by 2023 (Cisco Annual Internet Report 2020), demonstrating that network demands will most likely proliferate throughout the 5G era.
As such, I expect the internet's architecture must adapt to not only accommodate the proliferation of devices and escalating bandwidth demands but also target the 3 billion+ people still without Internet access, constituting a significant portion of the digital divide that society and governments seek to close. To help advance this universally supported goal, Cisco's Internet for the Future vision has been refreshed with the following portfolio additions and upgrades:
Cisco Silicon One. Cisco expanded from a routing focused solution to one that also encompasses the web scale switching market segment, providing ten networking chips (devices) ranging from 3.2 Tbps to 25.6 Tbps, taking aim at leading the programmable routing and switching silicon segment.
Subscriber Management. Cisco unveiled its new Cisco Native Broadband Network Gateway aimed primarily at wireline operators, designed to unify subscriber management in access-agnostic environments, including wireless wireline convergence (WWC) implementations.
Access/Aggregation/Core Networks Advances. Cisco's latest 8K family of routers now use Silicon One Q200 series chips supporting up to 14.4 Tbps total capacity, enabling 32 and 64X100G web scale switches. Also, Cisco debuted new line cards and chassis for the Cisco Aggregated Service Router (ASR) 9K series and Network Convergence System (NCS) 500 and 5500 series routers providing increased capacity and targeting operational and capital cost savings. In addition, New Crosswork Network Controller (CNC) capabilities assist customers to operate the Cisco Routed Optical Networking (RON) solution.
Cisco Crosswork Cloud. Crosswork Cloud now provides new Traffic Analysis application capabilities, delivering a holistic view across network peering points.
Cisco Business Critical Services. Aids customers in migrating to Cisco RON and Cisco Native Broadband solutions to ease infrastructure redesign processes with mitigated risk.
Cisco's Internet for the Future Refresh: RON Rules
In Cisco's Internet for the Future refresh, Cisco's Routed Optical Networking (RON) is integral to fulfilling the economic dimension of Cisco's Internet for the Future vision. Cisco proposes that redesigning internet infrastructure does not require complicated, prolonged transitioning that consume vast resources and time. Cisco RON solutions are designed to revamp the Internet for the Future economics whereby converged solutions assimilate optics into any switch or router.
Through RON solutions, routers for instance to economize on short-range optics and transponders, conserving on recurring operational costs in power, maintenance, and space as well as reducing duplicative capital expenses. Routers with pluggable optics can interconnect hop-by-hop over point-to-point WDM links as well as use EVPN (Ethernet Virtual Private Network) and Segment Routing to deliver circuit-manner services.
From my perspective, a key differentiation is enabling the automation of traffic paths for service assurance according to major network criteria such as bandwidth, latency, reliability, and path avoidance.
In sum, the impediments to congregating the IP and optical layers, such as power constraints, density penalties, and misaligned lifecycle management, are fading. Cisco RON solutions now provide the optical know-how that enables coherent wavelengths to shift from chassis-based line cards to pluggables, paving the way for operators and web scale outfits to streamline the redesign of their networks and achieve substantial total cost of ownership (TCO) savings in the process.
I believe Cisco's Internet for the Future's initiative will rely on the company's thought leadership efforts and that buy-in can be strengthened by making integral the near-term 5G monetization prospects of operators. This would augment the company's messaging in top-tier third-party publications, such Kishen Magnat, Cisco's VP for 5G Business Development's recent interview in the Wall Street Journal in advocating that enterprises can capitalize on 5G in key business theme areas such as customer engagement, Future of Work (e.g., securely scaling distributed workforces), and sustainability. I concur these theme areas are critical to the long-term success of operators in taking advantage of 5G network capabilities, however I also believe Cisco has the distinct portfolio capabilities required to enable operators to master at least one or two major use case areas before delivering and scaling broader multi-use case models on a mainstream level. For instance, in the enterprise realm, I see smart surveillance and monitoring/tracking as a couple of solid lead use case for operators to establish their 5G use case footing.
In other words, I believe operators need to walk with a solid use case or two, such as smart surveillance and monitoring on the enterprise side and potentially enhanced video on the consumer side, before running with a dynamic, multi-use case network model that uses networking slicing and microservices to rapidly deliver tailored 5G services according to specific evolving customer demands.
Key Takeaways on Cisco's Internet for the Future Refresh
Cisco's Internet for the Future refresh comes at a good time. I believe this refreshed vision is vital to bolstering the company's inclusive Internet vision, especially in enabling operators and web scale companies to use advances across silicon, routing & optical, and network automation embedded throughout Cisco's portfolio. In particular, Cisco RON solutions are key to delivering the pluggable innovations crucial to converging the optical and IP layers and unleashing breakthrough benefits such as dramatic operator TCO savings and traffic path automation.
Now Cisco's key rivals, particularly routing and optical competitors such as Juniper, Ciena, and Huawei, need to directly counter Cisco's strategy for redesigning the internet to meet the global and society-wide demands for an all-inclusive Internet. Cisco's new portfolio capabilities provide a compelling strategy for the digital ecosystem in the 5G era.
Futurum Research provides industry research and analysis. These columns are for educational purposes only and should not be considered in any way investment advice.
Other insights from Futurum Research:
Cisco Eases Multicloud Burdens by Making SD-WAN Cloud Hub Part of Google Cloud
Cisco Nexus 400G: Delivering Ecosystem-wide Data Center Networking Innovation
Cisco Silicon One Becomes One Essential Value Proposition for CSPs and Web Scale Data Centers
Image Credit: Cisco
The original version of this article was first published on Futurum Research.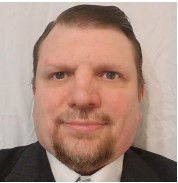 Ron is an experienced research expert and analyst, with over 20 years of experience in the digital and IT transformation markets. He is a recognized authority at tracking the evolution of and identifying the key disruptive trends within the service enablement ecosystem, including software and services, infrastructure, 5G/IoT, AI/analytics, security, cloud computing, revenue management, and regulatory issues.