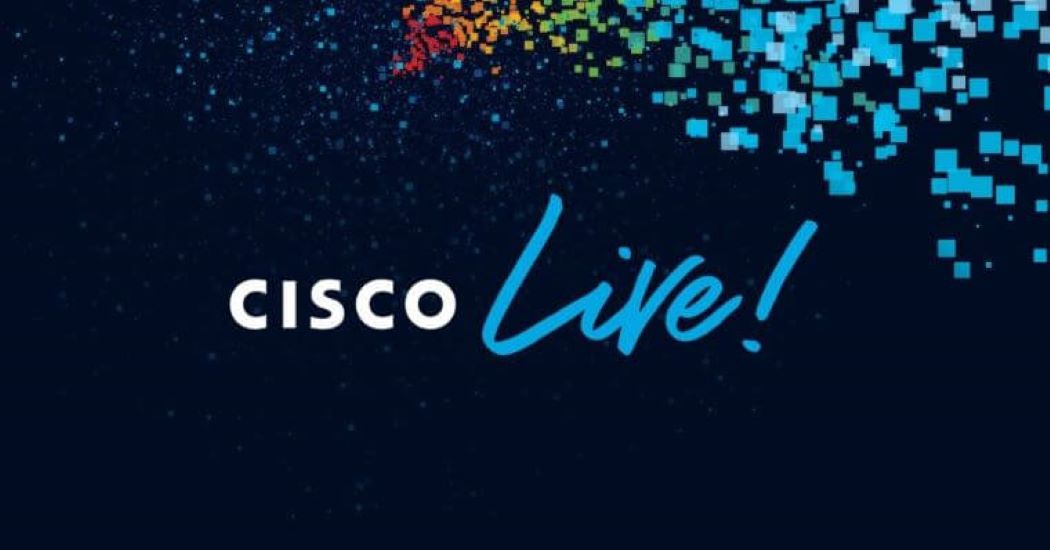 The News: The recent Cisco Live! event showcased the company's vision and innovation to its customers and users around the world. As part of the event, the company's Mass Scale Infrastructure group hosted a panel providing an update on Cisco's Internet for the Future proposition focused mainly on critical infrastructure applications.
Jonathan Davidson, SVP/GM, Mass Scale Infrastructure hosted the panel titled "Expanding the Internet for the Future, Today: Supporting First Responders and Society at Large." The panel featured input from influential, high-profile decision makers including:
Todd Leach, VP and CIO, University of Texas-Galveston Medical Branch
Dan Rabinovitsj, VP, Connectivity, Facebook
Jason Porter, SVP, AT&T FirstNet
Kevin Hart, CTO, Cox Communications
Andres Irlando, Vice President and President, Public Sector and Verizon Connect, Verizon
The discussion focused on how the panelists are using Cisco's Internet for the Future capabilities to support healthcare and first responders and how critical Internet infrastructure is helping to make an impact and drive change, including overcoming the digital divide and thinking differently on how to connect the unconnected and better serve the underserved.
Cisco Live! — Internet for the Future is a Key to Mass Scale Critical Infrastructure
Analyst Take: The global COVID-19 pandemic has shined a massive spotlight on the Internet and its role as critical infrastructure to the economies, governments, and societies on a worldwide basis. Clearly, the internet is fulfilling the critical infrastructure demands of all organizations, in key areas such as supporting first responder demands as well as the unparalleled shift to rapidly expanding and widely distributed remote workforce models.
Critical Infrastructure requires mass-scale trustworthy networks. Cisco's Internet for the Future provides the system-wide innovations, across silicon, software, and optics that service providers and organizations require to meet the demands of today's critical infrastructure.
In the silicon realm, Cisco used a clean sheet approach to produce Cisco Silicon One and its claim to most power efficient silicon in the industry. Cisco Silicon One capabilities include a twofold increase in bandwidth, a threefold boost in packets per second performance, and shattering the 10Tbps barrier, providing demonstrable validity to Cisco's fastest routing silicon in the industry marketing claim.
Cisco is altering the economics of optics by using platform-based pluggable optics to achieve unparalleled optic speeds, magnified tenfold with its coherent optics approach. Cisco's optical capabilities are instrumental in driving new consumption models and enabling customers to use Cisco Optics on non-Cisco hosts, significantly boosting deployment flexibility by integrating transponders directly into Cisco routers, eliminating the legacy requirement of separated router and transponder implementations. As a result, I expect customers are now able to leverage new architectural capabilities, such as reducing platform overhead to ease management complexity and further strengthen security. Additional benefits include lowering total cost of ownership (TCO) through optimized fiber utilization and reducing space and power requirements.
In the software realm, Cisco's IOS XR7 network operating system now needs 50% less memory footprint, bring 50% faster boot times, and uses 40% smaller image sizes. These attributes are vital to simplifying and modernizing Internet readiness for supporting comprehensive critical infrastructure capabilities. This includes instilling the trustworthiness, such as identity authenticity and immutable records, I view as key to fortifying critical infrastructure.
IOS XR7 is pivotal to enabling cloud enhanced operations, especially for cloud security. Through interworking with the Cisco Crosswork Cloud platform, organizations leverage Cisco Crosswork Network Insights, Cisco Crosswork Trust Insights, and Cisco Crosswork Qualification Environment.
For example, Crosswork Qualification Environment supports the test-case automation essential to accelerate time-to-value (TTV), allowing organizations to move away and avoid the manual-intensive processes that have prolonged the testing of new services and capabilities. Through improved TTV, I see organizations like service providers becoming much more capable at expanding the Internet's reliability including during a global crisis such as the COVID-19 pandemic as well as broadening accessibility for hard-to-reach places.
Cisco invested $1 billion + over four years to make its Internet for the Future proposition a reality today. I anticipate Cisco's major rivals, such as Juniper, Huawei, Ericsson, and Nokia, will be hard-pressed to counter Cisco's coordinated and system-wide portfolio developments, across silicon, software, and optics, in a rapid way, giving Cisco time-to-market advantages in meeting the critical and mass infrastructure needs of organizations.
Cisco Live! — Cisco's Internet for the Future is Ready to Shrink the Digital Divide
Equally important, during its Cisco Live! Event, Cisco highlighted the global CoVID-19 pandemic puts the realities of the digital divide in the limelight. According to the "Cisco Inclusive Future Report 2020", there are huge gaps between developed and developing countries, as well as urban and rural areas, for example.
3.8 billion people across the planet still remain unconnected and underserved with lack of critical access to information, healthcare and education.
Only 35% of the population in developing countries has internet access, versus 80% in advanced economies.
Bringing the internet to those currently without it would lift 500 million people out of poverty and add $6.7 trillion to the global economy.
Approximately 23% of adults internationally do not know how to use the internet.
Cisco's Internet for the Future is developed to address these alarming gaps. This includes cultivating partnerships across businesses, governments, and institutions with strong commitments to make the Internet more broadly accessible. I believe it is an immense challenge and task, however it is definitely worth the focus and investment in resources, as the events of the first half of 2020 have clearly demonstrated.
Futurum Research provides industry research and analysis. These columns are for educational purposes only and should not be considered in any way investment advice.
Other insights from Futurum Research:
Cisco Live Collaboration Launch Focuses In On Workplace Transformation
Cisco Prepares Service Providers to Follow the 5G Money in the Cloud
Cisco: The Future of the Internet is Now
Image Credit: Cisco
The original version of this article was first published on Futurum Research.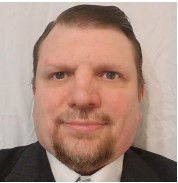 Ron is an experienced research expert and analyst, with over 20 years of experience in the digital and IT transformation markets. He is a recognized authority at tracking the evolution of and identifying the key disruptive trends within the service enablement ecosystem, including software and services, infrastructure, 5G/IoT, AI/analytics, security, cloud computing, revenue management, and regulatory issues.