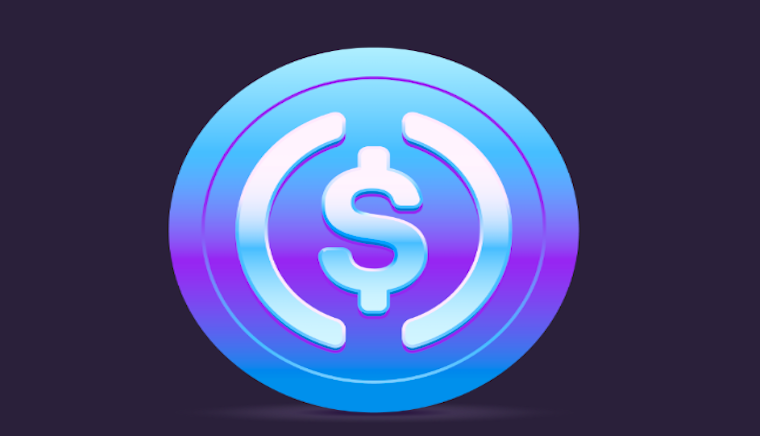 The News: Circle now provides industry-first weekly USDC stablecoin transparency by reporting on minting and redemption activity. The company intends to provide daily reporting in the future. Read the full announcement from Circle here.
Circle Provides Industry-First Weekly USDC Stablecoin Transparency
Analyst Take: Transparency is sorely lacking in much of the cryptocurrency world. Done right, it reduces risk and builds trust. That's why the news of Circle's industry-first stablecoin minting and redemption reporting is of interest — it further positions USDC as a leading stablecoin.
This announcement is part of a bigger and exciting push by Circle to further differentiate the largest regularly audited dollar-backed stablecoin by market capitalization. As of mid-2021, stablecoin competitor USDP issued by Paxos could likely claim the title as most transparent. With recent announcements, it appears USDC has taken the lead.
Circle's USDC is Differentiated as Transparent and Backed by Low-Risk Assets
Circle's USDC is differentiated as transparent and backed by low-risk assets, updates that have come in the past year.
Starting in mid-2021, Circle announced that they were simplifying and de-risking the collateral that backs USDC. That work was complete in time for the September 2021 USDC attestation report from accountant Grant Thornton. Since that report, USDC has only been backed by cash and cash equivalents with less than 90 days maturity. Circle has since clarified that those cash equivalents are restricted to short-dated US Treasuries.
Circle already helped set a standard for transparency with monthly attestation reports from a globally recognized account that details the assets backing USDC. This recent announcement which provides weekly information on minting and redemption enables USDC holders to further ascertain the stablecoin's solvency and liquidity in between monthly attestations. That may soon become daily according to the company.
It's progress that's great for both Circle and the industry at large. Circle's industry-first transparency reports, alongside the other updates, raise the bar for what a stablecoin can be. But there's still room for further improvements.
Circle Can Help All Stablecoins as a Standard Setter
Circle can help all stablecoins as a standard setter. Self-regulatory organizations and private, consortium-based insurance are among the hallmarks of modern finance. Circle can further its leadership position as the founder of such an organization.
There are many successful models from traditional finance for how a stablecoin standards consortium could work. It would be member-owned and operated with voluntary standards for what's a consortium-approved stablecoin. The consortium itself, or approved vendors, would be responsible for verifying that a stablecoin meets the standards. All stablecoins issuers who meet the standard would be eligible to become consortium members.
Members would benefit from not only the badge of approval but also from a group insurance policy funded by the members themselves. If any member in good standing had a liquidity crisis, the insurance policy would help them weather the storm. That's a benefit that can materially de-risk all high-quality stablecoins, with the consumer as the ultimate winner.
Circle's already doing great work today positioning USDC as a trusted and transparent stablecoin. I look forward to future announcements further cementing its leadership position.
Disclosure: Futurum Research is a research and advisory firm that engages or has engaged in research, analysis, and advisory services with many technology companies, including those mentioned in this article. The author does not hold any equity positions with any company mentioned in this article.
Analysis and opinions expressed herein are specific to the analyst individually and data and other information that might have been provided for validation, not those of Futurum Research as a whole.
Other insights from Futurum Research:
Terra's Not-So Stablecoin UST Collapses Resulting in Over $40 Billion in Losses
Coinbase NFT Marketplace is Live — Here's a Look at the Opportunity that Presents Coinbase
Stablecoin Regulation Is Coming — Here is Why That Matters
Image Credit: Circle
The original version of this article was first published on Futurum Research.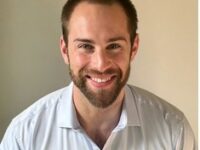 Jared is an Analyst in Residence at Futurum Research, where he helps guide our practice in all things Web3, the Metaverse, and cryptocurrencies so as to help business leaders understand how they work, why they matter, and how they can not only get involved, but become market leaders along the way.
Jared previously co-founded and served as President and Board Member of Triple Point Liquidity, a blockchain-based fintech startup serving alternative asset managers, their investors, and fund administrators. Prior to Triple Point, he held multiple roles at IBM including leading Digital Assets at IBM Blockchain, leading corporate development for Industry Platforms, and founding Watson Risk & Compliance.
Jared is author and podcast co-host at Fat Tailed Thoughts and serves as a trustee for The Williams School.
Jared holds an AB from Dartmouth College.