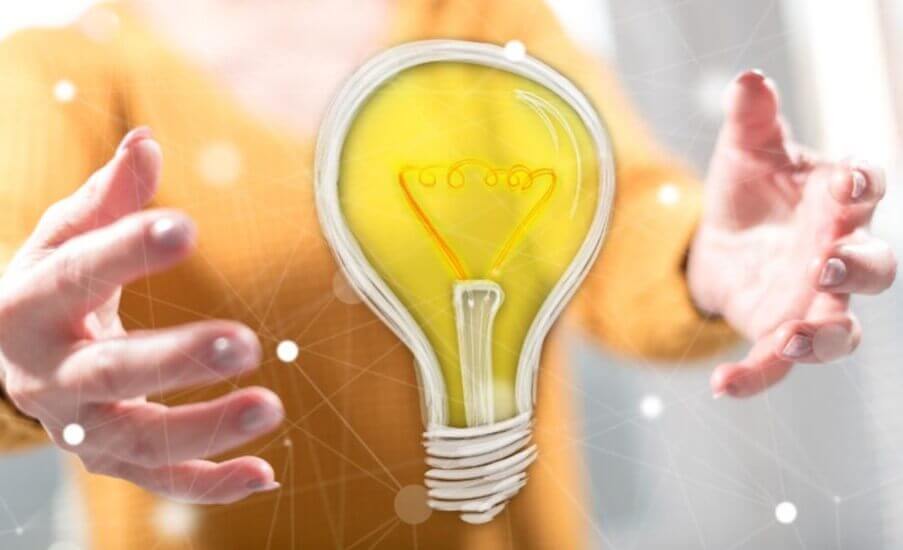 It is a widely accepted fact that companies who are resistant to change cannot compete with those who accept rapid change. Think about where your company was a year ago. What about six months ago? Last month? Have you changed? Have you innovated? If you haven't you're going to fall behind the competition, because I firmly believe change and innovation drives digital transformation.
You heard that right. Most people believe that it's the other way around. But this is like the 21st century version of the chicken and the egg and I think it's change and innovation then digital transformation. Businesses have been changing their processes and discovering innovative new ways to use products and services, pushing digital transformation forward in-house and in their competition, if you look at it close enough.
According to the six pillars that I believe make up the digital transformation, change is not just an overarching theme. You must get behind change, realizing that forcing it will cause short-term results. Let's discuss three ways change and innovation drives digital transformation.
Change-Agents Act as a Catalyst
It is reported that companies are having difficulty finding the expertise required to lead fast and successful change. I've written several articles about the struggle of who is supposed to lead digital transformations. Is it the CMO? The CEO? The CIO? Well now, I'm changing my tune a little bit. Enter "change-agents", executives and strategists who are working close to the digital world while remaining catalysts for change within their enterprise. They are the driving force behind the way change and innovation drives digital transformation.
How are they doing it? Change-agents build bridges between their peers, empowering them to accept change as it comes. They understand how to build and nurture relationships in order to find common ground with others. They are organized and understand how to speak to c-level executives clearly.
Most importantly, change agents are helping their peers identify the skills required to succeed within the new digital age. They are auditing the talent they have internally while creating training programs to help advance the digital transformation. Businesses are beginning to change in order to accept these change agents into their organizations as the catalysts for innovation that they are. The description alone motivates me and it's no wonder that companies like Domino's and JetBlue are nailing their transformations. They're likely being led by super-hero sized change-agents.
Experimentation Leads to Results
When a product or service is created, we ask for feedback. Why? We want to understand how our customers believe we can improve. And although this is beneficial, what would happen if companies shifted that focus a bit to include their employees? Experimentation is a surefire way to push innovation and change. Companies that encourage employees to experiment discover new ways to use products and services while offering the space to create something new.
Do you use Gmail? It was created by an employee of Google back in 2004 while using set aside time for personal projects. What about Post-It Notes? A scientist for 3M discovered the adhesive while working on another project. And finally, there is the Sony Playstation, created by a junior Sony employee after tinkering with a Nintendo. By allowing for employee innovation, these products are now leading markets all their own.
Experimentation doesn't have to be a big thing either. But by providing your employees with the space to collaborate, innovate, and create I guarantee you'll see results. Plus, who doesn't want to work for a company that let's you flex your creative muscle. It's a win for your company on the recruitment side as well as the digital transformation side.
It's clear that companies that have a place for experiments are embracing digital transformation. I'll say it again, change and innovation drives digital transformation.
Failure Isn't a Dirty Word
On the same line of experimentation, these companies are embracing the mantra "Fail fast, innovate faster." My favorite story about a company embracing failures is probably Ford Motor Company. Ten years ago, Ford was on the brink of extinction. Whenever anyone I knew was shopping for a car they always started with the Japanese car companies, not American. But that all changed when Alan Mulally took over the flailing company. When he found that executives were hesitant to honestly share their failures, he made a stand to publicly celebrate them to help build a new culture that embraces the learning that failure often brings. And look at Ford now, they're rolling out cars that are consistently top-rated.
Toyota does a similar thing. As an employee, if you spot a problem during the assembly of a vehicle, you are empowered to pull a cord immediately to start a problem-solving session. As terrifying as it might be to sit on the receiving end of that failure, there is no condemnation here. Instead, there is quick problem-solving and faster production.
Failure isn't a dirty word and it shouldn't be if you want your change and innovation efforts to succeed. Embrace failure. Ask your team what did you fail at today? Winning all the time will not teach us anything except how it feels to win. It doesn't teach us how to problem-solve, innovate or learn from mistakes. It doesn't show us what could be improved with a product but instead keeps us in a constant state of mediocre. The only way to be great is to accept that failure happens and learn from it. Growth is much more important than the failure itself.
Change and Innovation Drives Digital Transformation: What are You Waiting For?
Just like the egg coming before the chicken, change and innovation drives digital transformation. So what are you waiting for? Find your change-agents to empower your employees to move forward. Develop a culture of experimentation. Embrace your failures. These are the secrets that will take your company to the next level, and you can quote me on that.
The original version of this article was first published on Forbes.
Daniel Newman is the Principal Analyst of Futurum Research and the CEO of Broadsuite Media Group. Living his life at the intersection of people and technology, Daniel works with the world's largest technology brands exploring Digital Transformation and how it is influencing the enterprise. From Big Data to IoT to Cloud Computing, Newman makes the connections between business, people and tech that are required for companies to benefit most from their technology projects, which leads to his ideas regularly being cited in CIO.Com, CIO Review and hundreds of other sites across the world. A 5x Best Selling Author including his most recent "Building Dragons: Digital Transformation in the Experience Economy," Daniel is also a Forbes, Entrepreneur and Huffington Post Contributor. MBA and Graduate Adjunct Professor, Daniel Newman is a Chicago Native and his speaking takes him around the world each year as he shares his vision of the role technology will play in our future.