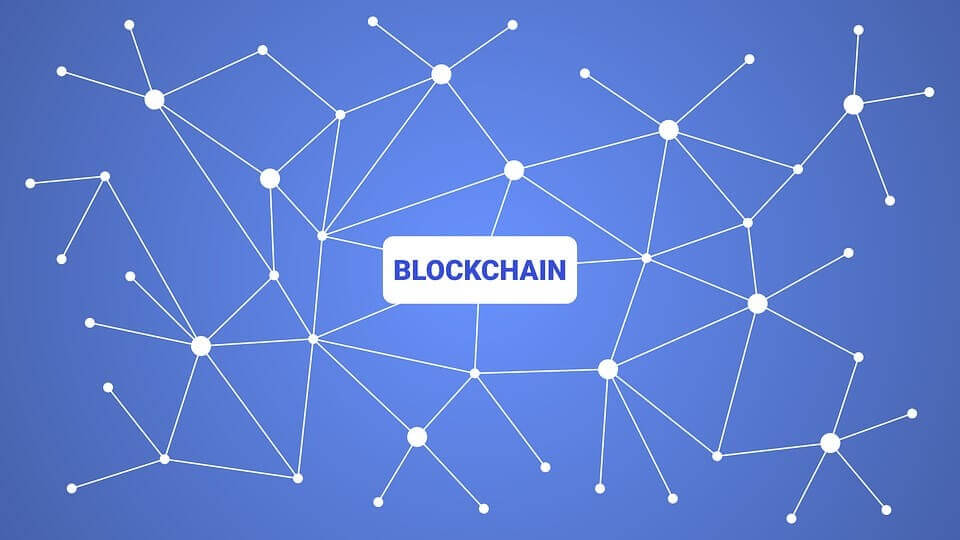 Blockchain. Is it today's annoying buzzword or a technology that's going to change everything about the way we live, work, and do business? While we're certainly not "there" yet, my vote is on the latter. So what is blockchain? It's a digitally encrypted ledger that stores information publicly in groups called "blocks." It's completely decentralized database only gives access to members of a "chain," so they can view and verify the information within that specific "chain" or network. The core principle of blockchain technology is trust, removing middlemen and the need for third-party validation. Before we talk about blockchain's impact on HR and the future of work, and the role it will play in talent recruitment, talent management and HR operations as a whole, let's dive a little deeper into blockchain as a whole.
While the financial services industry tends to be top of mind when talking about blockchain and its potential, it's important to understand that blockchain isn't just about money—it's about transactions, and those transactions don't necessarily have to involve money at all. Those transactions could be actions like votes, accessing documents, credentialing, a functionality of products in the supply chain, and so much more.
Blockchain's Impact on HR and the Future of Work — Financial Savings
There are a number of ways that blockchain is going to impact HR and the future of work, not the least of which is generating significant financial savings for companies doing business globally. Let's take a look at some things that come immediately to mind.
Payroll: Cross-Border Financial Transactions. Overseas payroll solutions are notoriously inefficient and slow. The adoption of blockchain technology will allow multinational organizations to create their own corporate currency. Why does this matter? It will allow companies to transfer funds globally without the costs or involvement of third-party financial institutes. But that doesn't mean that banks will suffer as a result. Banks will use the technology to accept each individual organizations' cryptocurrencies and convert them into one universal and official currency. This will provide an easier, more secure form of transferring funds to separate organizations and companies and will no doubt be adopted by companies doing business on a global basis.
Corporate Global Mobility Operations. We did a study with a client a few months ago on corporate mobility and how mobility offerings are part of both talent acquisition and talent retention strategy. Today's generation of workers want opportunities to learn, grown, and to explore the world and experience life in other countries. The integration of blockchain technology into human resources and corporate mobility operations can be extremely beneficial to relocating employees and the companies for whom they work. This might be providing the required information to ensure global employees adhere to local tax jurisdictions. It might handle the remodeling of cross-border expense procedures, including the ability to code rules and limitations into the blockchain, which could then eliminate the need for a signature or authorization process.
Blockchain's impact on HR and the future of work is all about creating easier, more secure processes and reducing the costs involved in reconciliation procedures—which is good for everyone.
Blockchain's Impact on HR Talent Acquisition and Management
Let's talk about blockchain's impact on HR talent acquisition, talent management, and talent retention.
As any HR pro knows, there's a lot of work that goes into the talent acquisition process.Verifying information and credentials submitted by job candidates is no small part of that process. Think this isn't a big deal? Think again. If people can stretch the truth, in many instances, they will. In fact, a CareerBuilder study found that some 58 percent of employers have detected a lie on a resume, and another study done a few years ago by HireRight, an employment verification service also providing background checks found that screening resulted in fabrications or misrepresentations on a whopping 86 percent of resumes. Of course, that's likely also a sales pitch for their services, but it's probably safe to say that in about 50 percent of situations, humans fudge on their resumes. Use of blockchain in the credentialing process can provide reputably verified records of education, skills, workplace performance, training, certifications—a benefit for job seekers and employers alike.
When it comes to the business of talent management, blockchain can also be used to track certifications, continuing education, training and the like for existing employees. The beauty of integrating blockchain into the HR records management process is that these stored files can never be deleted or overwritten—a chain can only have a block added to it, and only if everybody within that chain agrees that the information in the block is true. As you can see, blockchain will play a fundamental role in cementing trust.
Blockchain in HR Process Management
The management of transactional data occupies a gigantic role in the HR operations of a company, and blockchain can help make those transactions quicker, more efficient, and more secure. Whether it's employee payroll, tax information, timesheets, medical information, 401K elections, vacation and sick time tracking—almost all processes can be made more streamlined and more secure with blockchain as part of the equation.
Cyber Security and Fraud Prevention
The problem with traditional HR software and systems is that they can be transparent and susceptible to data breaches. In fact, in this week's news headlines, we have the U.S. State Department reporting a data breach that included employee data (and that's not the first time the federal government and its employees have been the victims of a breach).
When HR pros and their IT teams are charged with protecting not only personal employee information but also with protecting large volumes of financial transactions, the responsibility is enormous. That's where blockchain technology trumps over traditional software/systems. All blockchains of information, contracts, or transactional data can only be altered if the rest of the chain gives its consensus. The adoption of blockchain, from an HR standpoint, can play a big role in cybersecurity and data protection and that alone makes it an important part of a future of work conversation.
As you can see, blockchain's impact on HR and the future of work can likely be significant. It might be something you're not yet hearing a ton about, but there are companies already well down this path, and likely more to follow. The challenge here is that blockchain in and of itself isn't there yet. I'm not smoking the crazy crack pipe that it's the be-all, end-all solution—not yet anyway. Blockchain has limits, and as long as there are humans involved in the process, there is the potential for error. My partner, Daniel Newman, covered this in his Forbes column recently, and it's worth a read if you're interested in blockchain: Don't Believe the Hype: Understanding Blockchain's Limits.
The original version of this article was first published on Future of Work.
Shelly Kramer is a Principal Analyst and Founding Partner at Futurum Research. A serial entrepreneur with a technology centric focus, she has worked alongside some of the world's largest brands to embrace disruption and spur innovation, understand and address the realities of the connected customer, and help navigate the process of digital transformation. She brings 20 years' experience as a brand strategist to her work at Futurum, and has deep experience helping global companies with marketing challenges, GTM strategies, messaging development, and driving strategy and digital transformation for B2B brands across multiple verticals. Shelly's coverage areas include Collaboration/CX/SaaS, platforms, ESG, and Cybersecurity, as well as topics and trends related to the Future of Work, the transformation of the workplace and how people and technology are driving that transformation. A transplanted New Yorker, she has learned to love life in the Midwest, and has firsthand experience that some of the most innovative minds and most successful companies in the world also happen to live in "flyover country."