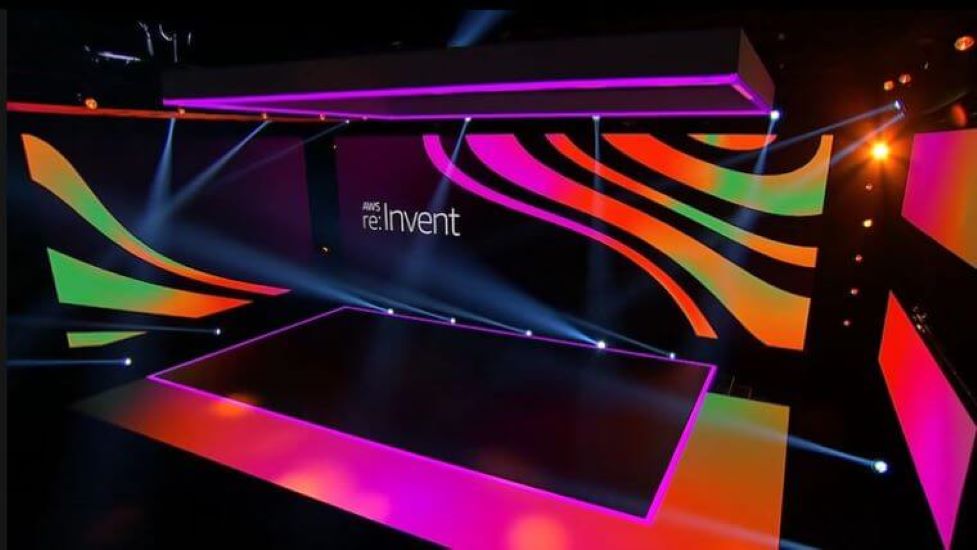 The News: This week at AWS re:Invent the Travel Track presented sessions that highlight how the vendor has helped travel customers with response, continuity, and recovery during the last nine months. The AWS re:Invent session with Jeffrey Goh, CEO of Star Alliance was of particular interest, as he explained how the organization has leaned into AWS service offerings such as Elastic Container Service and AWS Fargate, in order to provide support to its customers during the pandemic. More details on that session here.
AWS re:Invent Recap: Travel Track Highlight — Helping Star Alliance Navigate the Global Pandemic
Analyst Take: AWS re:Invent started with significant announcements by CEO Andy Jassy regarding EC2 updates, new options for containers, AWS next-gen Trainium chip, SQL server to Amazon Aurora migration, and Proton container and serverless application automation. You can see the post by Daniel Newman, my colleague here at Futurum, here: AWS re:Invent 2020, 5 Big Announcements from Andy Jassy's Keynote. The conference's Travel Track includes exemplary customer examples, such as Star Alliance, in demonstrating how they have helped customers navigate the pandemic, especially as it has served as the worst disruption in travel history.
Star Alliance is a great case study for AWS, as it's the world's largest travel consortium, with 26 airline members that represent 23 percent of total air traffic in the world. Last year alone, the organization served some 700 million passengers globally.
Star Alliance CEO Jeffrey Goh told the audience that while the industry was upended by the pandemic, their digital roadmap did not come to a total stop, but they did have to attend to more pressing issues. These issues were that of cost management and reduction, restoring member confidence, providing specific airline, airport, and country rule information, and assuring members that if something goes wrong it will be taken care of.
Goh expressed that Star Alliance is grateful for going all-in with AWS services and shared that he considers the vendor an anchor of their technology infrastructure roadmap, especially now as they try to better serve customers in the midst of an ever-changing travel environment.
With positive outcomes, Star Alliance has leveraged AWS technologies such as Amazon Elastic Container Services and AWS Fargate in its effort to migrate operations to the cloud. The result is that Star Alliance has been able to make a smooth transfer of data without the need to migrate the database infrastructure. The organization also reports a 25 percent reduction in cost of servers and 20 percent reduction time, as well as 99.9 percent availability and 50 percent reduction in delivery time.
The adoption of these AWS technologies has not only improved operations overall, but also helped Star Alliance manage its new priorities during the pandemic. It has also helped improve services such as baggage tracking, loyalty seat availability requests, and interline check-in message processing.
The agility and of cloud services is truly the star (pun intended) in this AWS case study. Star Alliance has been leveraging its AWS technologies to improve operational efficiency, while also using it to focus on health, cleanliness, safety, and improved customer experience during the coronavirus crisis. Goh credits AWS for helping the organization with resiliency and innovation and looks to the vendor to help with future air travel efforts. As AWS re:Invent continues for the next three weeks, I look forward to continuing to cover these type of examples of cloud helping companies in a time where a dramatic digital shift has been needed.
Futurum Research provides industry research and analysis. These columns are for educational purposes only and should not be considered in any way investment advice.
Other insights from the Futurum team:
AWS Gets Greenlight for Huge Data Center Campus in Northern Virginia
Amazon Q3 Blows Away Expectations, AWS Keeps Momentum
Image Credit: Amazon AWS
The original version of this article was first published on Futurum Research.
Sarah brings 24 years of experience as an industry analyst to the Futurum team. She most recently served as the head of industry research for Oracle. Her experience working as a research director and analyst extends across multiple focus areas including AI, big data and analytics, cloud infrastructure and operations, OSS/BSS, customer experience, IoT, SDN/NFV, mobile enterprise, cable/MSO issues, and managed services. Sarah has also conducted primary research of the retail, banking, financial services, healthcare, higher ed, manufacturing, and insurance industries and her research has been cited by media such as Forbes, U.S. News & World Report, VentureBeat, ReCode, and various trade publications, such as eMarketer and The Financial Brand.