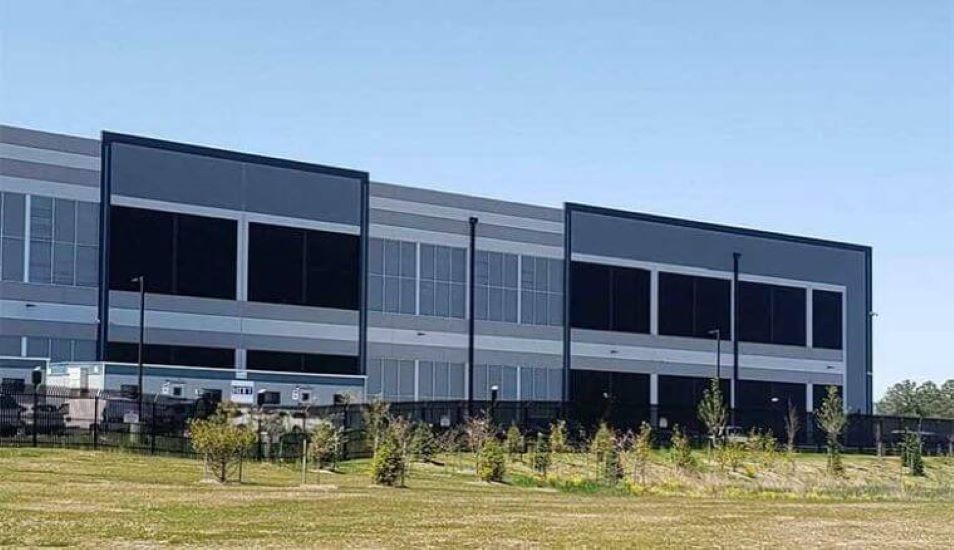 The News: In Loudoun County, Virginia, local officials have approved construction for a massive new data center campus project by Amazon Web Services (AWS), which is already home to the cloud platform's largest data center region. Approval of the project means building 1.75 million square feet of data center space on a 100-acre site just south of the Dulles International Airport. The possibility of making the data center facility two floors is also under consideration. You can read more about the AWS Data Center project here.
Analyst Take: AWS already operates more than 50 data centers in Northern Virginia which is home to the world's largest concentration of data centers, and otherwise known as "data center alley." Much of AWS's capacity in the region sits inside buildings that the company leases from Corporate Office Properties Trust (COPT).
As residential concerns may come up with any corporate construction, the local authorities' approval hinged on Amazon's and Dominion Power's ability to find an alternative way to get power to the site without building a power line that some local residents and a county supervisor were opposed to. Luckily for AWS, the region's utility company, Dominion, and Blue Ridge Group, a company acting on Amazon's behalf, were able to come up with an alternative plan that Loudoun County supervisors approved. Subsequently, the Loudon Board of Supervisors voted to greenlight the project this week, after being delayed since the beginning of November.
The development of this new data center campus reveals that Amazon is also in the construction business. We know this because the company that bought the land late last year was listed as an Amazon subsidiary called Amazon Data Services. Apparently AWS has multiple data center growth models going on at once as COPT, which traditionally leases to AWS, has also been building more facilities to host AWS infrastructure, and Vadata, another AWS data center subsidiary, was occupying 3.1 million square feet of space within COPT's buildings in Northern Virginia and the company has contracted to build another seven data center shells for AWS over the next two years.
The data center construction is a result of the continual growth of AWS cloud services. AWS cloud operation had $10.8 billion in revenue in the second quarter of 2020. At the recent AWS Public Sector Summit, AWS revealed that nine U.S. Federal agencies and 14 states moved operations to the AWS cloud services during the early weeks of the pandemic as they were trying to rapidly retool and rescale their services.
It's important to note that Google and Microsoft are also adding cloud capacity in Northern Virginia, as they are also experiencing increases in their cloud customers as well. This is also a result of companies trying to migrate faster and become more agile in a year where digital services have become key to survival. Data center locations near airports are becoming increasingly more popular, as they are mostly away from residential neighborhoods, while helping to generate more tax revenue for the area.
Earlier this week the real estate unit of Blackstone Group said it would buy a 90 percent interest in the real estate for eight of COPT's data centers in Northern Virginia, totaling 1.3 million square feet, for about $300 million. Blackstone is showing its confidence in the growth of cloud services, which is a smart move.
Futurum Research provides industry research and analysis. These columns are for educational purposes only and should not be considered in any way investment advice.
Other insights from the Futurum team:
Amazon Q3 Blows Away Expectations, AWS Keeps Momentum
AWS Announces General Availability of Amazon Braket Quantum Computing Tool
VW And AWS Open Industrial Cloud Project to Partners
Image Credit: Data Center Frontier
The original version of this article was first published on Futurum Research.
Sarah brings 24 years of experience as an industry analyst to the Futurum team. She most recently served as the head of industry research for Oracle. Her experience working as a research director and analyst extends across multiple focus areas including AI, big data and analytics, cloud infrastructure and operations, OSS/BSS, customer experience, IoT, SDN/NFV, mobile enterprise, cable/MSO issues, and managed services. Sarah has also conducted primary research of the retail, banking, financial services, healthcare, higher ed, manufacturing, and insurance industries and her research has been cited by media such as Forbes, U.S. News & World Report, VentureBeat, ReCode, and various trade publications, such as eMarketer and The Financial Brand.