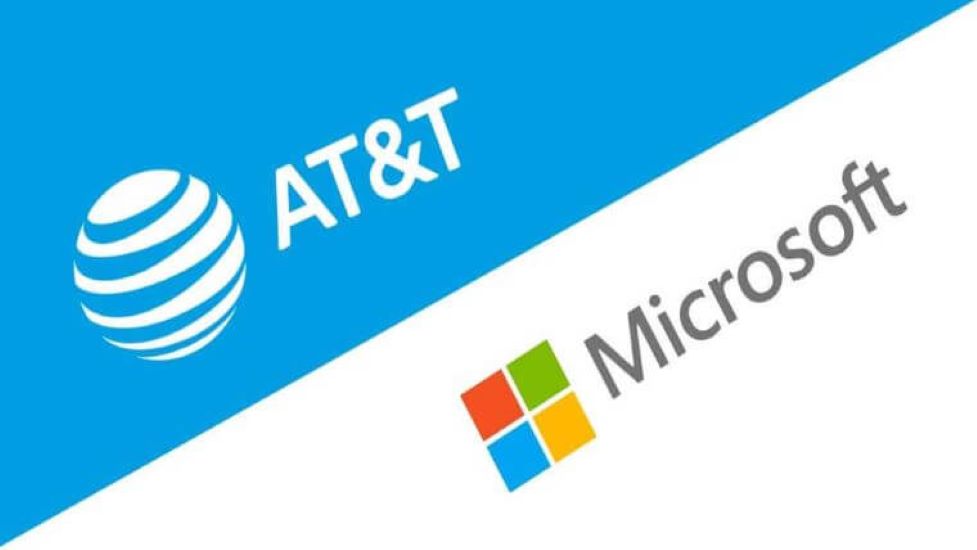 The News: AT&T and Microsoft are building a device that aims to improve internet of things (IoT) deployments. The end-to-end solution helps machines connect to the cloud without the help of public internet. The new offering allows businesses to retrofit their equipment into smart devices. In addition to connecting to the cloud, the device helps businesses connect their equipment to the Azure IoT Central application platform. The solution, which the companies are calling a guardian device, utilizes AT&T's cellular network and the Microsoft Azure Sphere IoT security solution. You can read the announcement on Microsoft's blog post here.
Analyst Take: This IoT Guardian solution is not the first time AT&T and Microsoft have worked together. Last year they announced a multiyear partnership which makes Microsoft Azure, AT&T's preferred cloud provider for non-network applications. AT&T stated that it would move most of its non-network workloads to Azure by 2024. The partnership since then has been expanded around 5G, edge computing and cloud.
The two have also been working together on IoT since 2017. That is when AT&T in launched AT&T Asset Management – Operations Center, which uses Azure and Microsoft Power BI analytics.
The theme of these combined Microsoft Azure and AT&T efforts are secure cloud computing paired with network technology, that hopefully helps businesses across all verticals transform their operations quickly through massive IoT deployments at scale. The effort to serve enterprises across all verticals is validated as Microsoft writes in its blog post:
"Think of fast food restaurants, coffee shops, elevators, hospitals, manufacturing plants and the ability to retrofit existing equipment into "smart" devices that are digitally enabled through highly secure cellular connections. Customers can connect their devices and machines to their own cloud environment without the need to connect to a Wi-Fi through a third party network connection that may not meet their high security standards."
As security is a top concern of all businesses today, the two vendors tout the security aspects of the IoT guardian device. Azure Sphere provides security on the hardware, operating system and cloud levels, while AT&T's network offers multilayered security. The device will use AT&T global SIM to enjoy connectivity in upward of 200 countries and with 500 carriers. AT&T will also provide managed services and support for the device.
This Microsoft and AT&T is latest example of how the growing trend of large tech companies working together through a strategic partnership. In our latest Futurum Tech Webcast, analyst Shelly Kramer and I discuss other significant partnerships between major tech vendors. What we are seeing is that vendors are leveraging one another's strengths so they can better serve their customers.
Futurum Research provides industry research and analysis. These columns are for educational purposes only and should not be considered in any way investment advice.
Other insights from the Futurum team:
DX Trends for Big Tech – Strategic Collaborative Partnerships — Futurum Tech Webcast
Microsoft Ignite 2020: Teams Gets a Slew of Enhancements
Microsoft Outperforms For Its Fiscal Q4 Showing Tech Resiliency
Image Credit: Zuzus Tech
The original version of this article was first published on Futurum Research.
Sarah brings 24 years of experience as an industry analyst to the Futurum team. She most recently served as the head of industry research for Oracle. Her experience working as a research director and analyst extends across multiple focus areas including AI, big data and analytics, cloud infrastructure and operations, OSS/BSS, customer experience, IoT, SDN/NFV, mobile enterprise, cable/MSO issues, and managed services. Sarah has also conducted primary research of the retail, banking, financial services, healthcare, higher ed, manufacturing, and insurance industries and her research has been cited by media such as Forbes, U.S. News & World Report, VentureBeat, ReCode, and various trade publications, such as eMarketer and The Financial Brand.