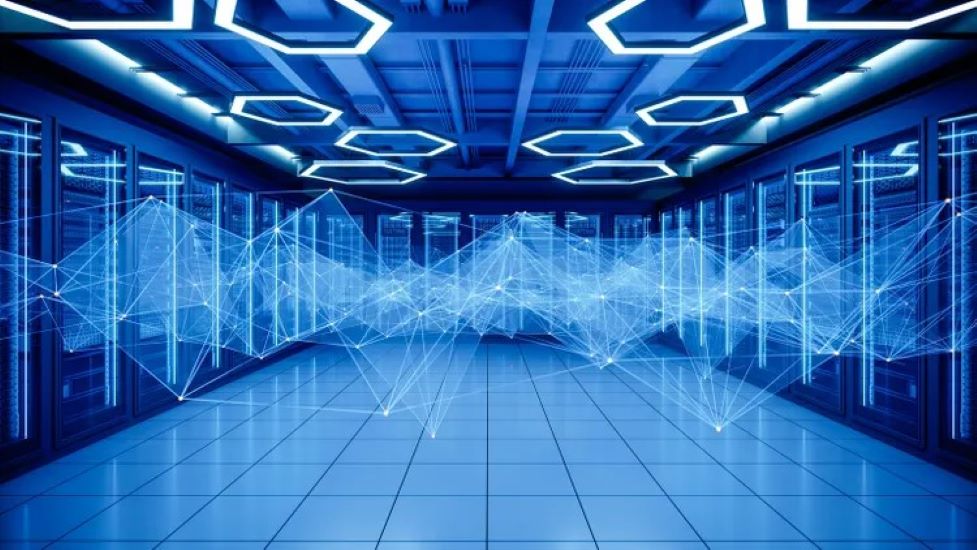 The News: Arista Networks provides data-driven cloud networking for large data center (DC), campus, and service provider routing environments that fully align with capitalizing on the full potential of emerging 400G technology. Arista's platforms are designed to deliver availability, agility, automation, analytics, and security through CloudVision and Arista EOS, an advanced network operating system that is common across all switch and router platforms. Arista cloud networking principles extend the guiding principles of cloud-scale operators into a portfolio of cloud networking solutions serving DC, hybrid cloud, campus, wide area, and low-latency environments.
Arista embraces a multiple silicon strategy that uses chipsets optimized for different roles in the network since there is no one-size-fits-all silicon that meets the myriad needs of customer use-cases. This approach enables Arista to avoid having all its products captive to a single architecture that risks disrupting the entire chipset offering in the event of a supply chain disruption or a need to correct defects with a new spin. Moreover, we believe that the broad array of different use cases warrants a more flexible silicon approach and portfolio than the 1-size approach can provide.
These principles include the use of open APIs, programmability at every layer, self-service zero-touch provisioning, AI Spine networking, and a standards-based Universal Cloud Network (UCN) deployment architecture— all essential to driving adoption of 400G technology and fulfilling the unique demands of 400G customers.
Arista Networks: Powering Swifter 400G Adoption Across Cloud and Enterprise Environments – New Futurum Research Report
Analyst Take: In our newest research report, "Arista Networks: Powering Swifter 400G Adoption Across Cloud and Enterprise Environments" done in partnership with Arista Networks — we examine the overall capabilities of the Arista 400G proposition and why we believe Arista's portfolio offer the comprehensive 400G routing and switching platforms needed to deliver flexibility and choice of leaf and spine for enterprises, routing transformation for service providers, and hyperscale input/output (I/O) intensive applications such as high-performance computing (HPC) clusters, distributed cloud, smart NIC solutions, NVMEoF, and distributed flash storage deployments that deliver power/cost/density and future-proof benefits.
Arista Networks recently debuted the next generation of its extensively deployed 7060X and 7050X Series, targeted at furnishing the performance and cost benefits for organizations of all sizes as they broaden the adoption of 400G technology. The introduction of the 7050X4 and the expansion of the 7060X Series, in accord with the existing Arista 7280R3 / 7800R3, we anticipate will deliver a comprehensive solution across each tier of the network and supplies 400G throughout the cloud, service provider, and enterprise ecosystem, while capitalizing on Arista EOS for single image stability and consistency. In contrast, we see Cisco's portfolio using a variety of operating systems such as IOS-XE, IOS-XR, NX-OS, and ACI, and Juniper's portfolio also using a variety such as Junos, Junos-EVO, and Apstra.
The new offerings are purpose-designed to spur the buildout of cloud-era networks by providing a foundation for smart NIC solutions, NVMEoF, distributed flash storage, AI, ML, HPC, DCI applications, and reducing OpEx by collapsing network tiers and lower power per Gigabit. Moreover, the new offerings deliver EVPN/VXLAN (akin to the 7050X series) in tandem with real-time telemetry, NetDL and programmability capabilities as well as encouraging open API interworking.
In addition, we believe Arista accomplished an industry-wide sales and marketing splash with the introduction of the Arista 7388X5. Arista's 7388X5 aligns with Meta's "Minipack2" goals in providing a choice of form factor that supports high density 400G and 200G links. To further that objective, Arista offers a choice of network operating systems (NOS) and supports broader use cases with the same operational efficiency advantages that can streamline cloud network designs.
We view the Arista 7060X5 systems as offering the highest density 400G options for leaf-spine architectures in the industry. Key 7060DX5-64S attributes include:
Up to 64 ports of 400G in a 2U form factor
25.6 Tbps throughput using Broadcom's Tomahawk4 silicon
Expanded shared buffer and lower power per Gigabit
10.6Bpps delivered across 100G, 200G, and 400G interface
From our perspective, Arista's has been first to market with their 25.6T based systems allowing organizations to take advantage of the cost benefits of merchant silicon-based systems throughout their cloud fabrics and networks in addition to one common software and experience to all customers. As a result, the 7060X5-Series continues to be firmly positioned to advance traffic awareness, congestion handling, and instrumentation to maximize network-wide visibility and monitoring.
Arista's selection of Broadcom's Strata XGS Trident4 series offering up to 12.8Tbps throughput and Tomahawk4 series offering up to 25.6Tbps throughput using 50G-PAM4 SerDes technology ensures its family of 400G switches fulfills growing enterprise and cloud high bandwidth demands. We see the Trident4 architecture as enabling the delivery of user-programmable forwarding and instrumentation capabilities at high port density counts while also maintaining minimized power, latency, and board footprint. The architecture provides flexible in-band and streaming telemetry and large-scale forwarding databases with adaptable allocations to enable tailoring to the required application.
Key Takeaways on Arista Networks Powering Swifter 400G Adoption Across Cloud and Enterprise Environments
There is no doubt that cloud, service provider, DC, and enterprise networking decision makers in selecting 400G solutions need to understand that Arista's cloud networking portfolio delivers the robust solutions needed to intelligently scale emerging workloads, such as cloud native and AI/ ML applications, across the network topologies optimized for them. The flexibility of the new Arista platforms aligned with advantageous cost, energy, and footprint efficiency gains which meet both existing consolidation and greenfield scenarios, especially as a technically and economically superior alternative to legacy 100G systems.
Disclosure: Futurum Research is a research and advisory firm that engages or has engaged in research, analysis, and advisory services with many technology companies, including those mentioned in this article. The author does not hold any equity positions with any company mentioned in this article.
Other insights from Futurum Research:
Arista Networks: Powering Swifter 400G Adoption Across Cloud and Enterprise Environments
Pluribus Takes Network Visibility for Cloud Native Apps to the Next Level and Commits to 400 GbE
Cisco Nexus 400G: Delivering Ecosystem-wide Data Center Networking Innovation
Image Credit: Seeking Alpha
The original version of this article was first published on Futurum Research.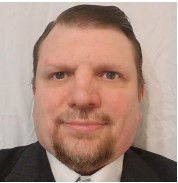 Ron is an experienced research expert and analyst, with over 20 years of experience in the digital and IT transformation markets. He is a recognized authority at tracking the evolution of and identifying the key disruptive trends within the service enablement ecosystem, including software and services, infrastructure, 5G/IoT, AI/analytics, security, cloud computing, revenue management, and regulatory issues.