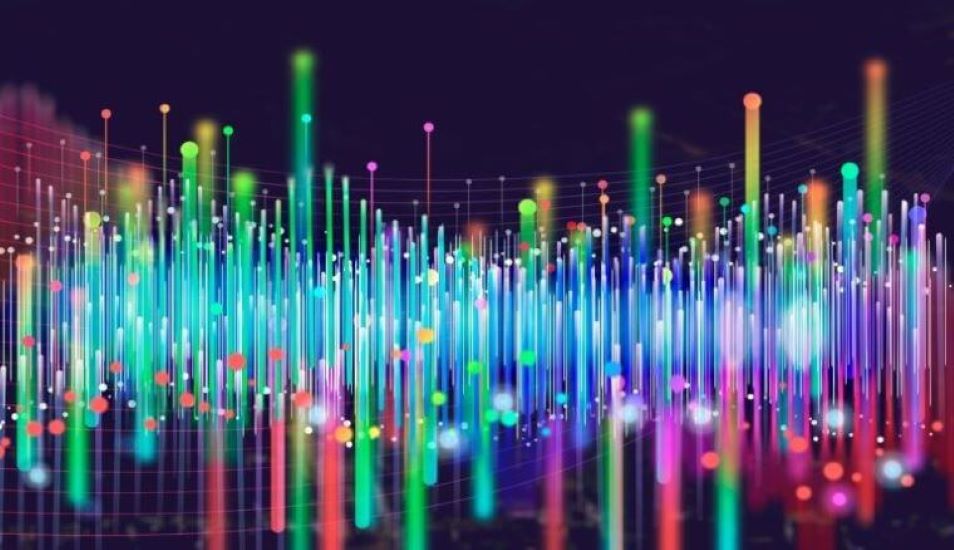 The News: Arista announced the acquisition of Pluribus Networks. With the deal, Arista seeks to enhance the next phase of the company's Converged Cloud Fabric offering for next-generation, smart edge, and telco/cloud applications. Read the Arista blog here.
Arista Acquires Pluribus Networks to Raise Cloud Networking Proposition to the Next Sphere
Analyst Take: Arista Networks acquisition of Pluribus Networks takes direct aim at expanding the company's ecosystem-wide influence in driving cloud networking deployment and adoption. Arista identifies three major forms of cloud networking that have taken shape as organizations address the scale of machines and network traffic required to fulfill their cloud networking goals. The three emerging cloud networking forms include:
Cloud scale for networks with 10-100K servers, scale-out storage and billions of containers or virtual machines.
Cloud class for best-of-breed leaf-spine designs with VXLAN, L2/L3 at the spine and n-way access to leafs and high levels of availability automation and analytics.
More recently, offerings such as Arista's Converged Cloud Fabric (CCF), that bring an automated fabric built with cloud networking design principles, as shown below.
Image Credit: Arista
From my view, the Pluribus Networks acquisition enables Arista to now fulfill the key cloud networking needs of organizations. Arista CCF, for instance, uses VPC/VNet constructs on-prem to deliver a cloud Network-as-a-Service operational model, an evolving class of networking fabric that is emerging for multiple edge platforms, enabling the network to meet the low-latency, high bandwidth, high availability, and speed demands of 4G/5G networks.
This new model requires software defined networking (SDN) that runs on a mix of switches, routers, compute servers, and accelerator DPUs, such as the NVIDIA BlueField. The Unified Cloud Fabric built-in analytics provides real-time contextual visibility across the fabric and one-click troubleshooting workflows across multiple domains, enabling NetOps, DevOps, and CloudOps teams to collaborate and swiftly on-board applications and tenants.
Arista Strengthens NVIDIA Relationship
Today, I see high-performance private cloud networks increasingly incorporating DPUs for powerful, distributed networking and security capabilities running on servers without compromising performance. However, not every server will initially support a DPU, and some devices connecting to the network are unable to incorporate one. The fabric design supports single-tenant or multi-tenant environments and is independent of virtualization frameworks supporting bare metal, any mix of hypervisors (KVM, ESXi, HyperV), and Kubernetes container orchestration frameworks.
By porting the Arista Unified Cloud Fabric (UCF) – specifically using the Pluribus Netvisor ONE OS component — to NVIDIA's Bluefield DPU, I see both players providing a common OS across open switches and DPUs across hybrid and multi-cloud environments. This also entails Arista UCF running on Bluefield Arm-based CPUs, leveraging hardware accelerators assuring fabric-wide security across cloud networks. As such, the solution can deliver full isolation from server CPU and OS with no server-side software, enabling streamlined operations.
Additionally, the Arista NVIDIA solution supports switch-based fabric services that extend to legacy servers, appliances, and IoT devices that cannot use DPUs. This approach can enable and assure incremental DPU deployments and smoother migrations across mixed non-DPU and DPU environments.
I anticipate Arista NVIDIA collaboration can support use cases that help enable the unified cloud networking vision. For example, delivering unified multi-hypervisor cloud fabric overlays across fragmented compute environments by offloading virtual switching to DPUs that establish clear demarcation between compute and network domains with zero-trust administration and simplified host networking. This can liberate CPU cores to run tenant workloads instead of security and network tasks.
Arista NVIDIA solutions can help drive micro-segmentation with distributed firewall implementations for East-West cloud traffic. I see this use case diminishing and ultimately eliminating physical or virtual security appliance sprawl and clutter for East-West traffic. As such, optimizing the amount of traffic and latency traversing the core network becomes attainable by eliminating traffic tromboning typical of centralized services architectures. As such, I believe the Arista NVIDIA collaboration can play a major role in driving the implementation of SDN fabric automation to DPUs, enabling unified cloud networking for both server and compute applications.
Arista Acquires Pluribus Networks: Altering the Cloud Networking Competitive Dynamics
I view the acquisition of Pluribus as allowing Arista to showcase how the UCF architecture can deliver the unified, streamlined, and secure networking solution across distributed clouds that is key to addressing the complexity of today's cloud networks. Arista UCF is underpinned by four pillars designed to increase business velocity and simplify intricate cloud networks. These pillars are:
Distributed Security: Micro-segmentation, granular policy, encryption
Comprehensive Automation: Controllerless SDN, underlay + overlay + services, one-touch fabric-wide provisioning
Pervasive Visibility: Application aware, every application/every flow, wire-speed performance
Open Networking: Open disaggregated hardware + software, choice of DPUs + switches, ecosystem flexibility
I believe that Arista UCF can further build on the ecosystem foundation of Pluribus Networks' already proven, widely deployed Adaptive Cloud Fabric (ACF) software, which joins underlay and overlay networking with built-in SDN automation, end-to-end per-flow visibility, and line-rate performance.
The ACF foundation can enable swift differentiation of Arista UCF through its support of distributed private networks, underlay capabilities, open network switch-based overlay, open DPU server-based overlay with distributed security, and workload agnosticism. As such, Arista UCF's open, SDN automated approach stands out by unifying networking across DC switches and servers using DPUs with distributed security, built-in automation, full visibility, and hardware-accelerated performance.
From my perspective, Arista now has clear differentiation against key rivals such as VMware, AMD/Pensando, and Aruba/AMD. For instance, the VMware Monterey platform today does not deliver the unified fabric and workload agnosticism that Arista supports because they do not run on the top of rack switch, and I see AMD/Pensando's solution as lacking a counter to Arista's unified fabric, automation, workload agnostic, and open networking capabilities. Combining the AMD/Pensando solution with the Aruba platform simply burdens the adopter with a dual OS approach, immediately undermining unified fabric objectives and benefits, while also lacking built-in automation and open networking capabilities.
Arista also augments its Arista Cloud Scale and Arista Cloud Class portfolio to improve competitive prospects against key cloud networking rivals, such as Cisco, Juniper, Huawei, and Extreme Networks, including areas like open programmable switches. Arista achieved its first billion-dollar revenue quarter in fiscal Q2 2022, which I see as further boosting the company's overall sales and marketing momentum across the cloud networking landscape.
Arista Acquires Pluribus Networks: Key Takeaways
The Pluribus Networks deal follows on Arista's acquisition of Awake Networks (2020), Big Switch Networks (2020), and Mojo Networks (2018) demonstrating the company's strategic commitment and willingness to use M&A to bolster the company's overall competitiveness. I believe the acquisition helps enable Arista to show sharp differentiation against rivals through the delivery of unified networking across DC switches and DPUs based on the principle of open networking with built-in security, SDN automation, all-inclusive visibility, and line-rate performance. The Arista UCF architecture is developed to provide the streamlined, secure networking vital to accelerating business velocity across distributed clouds.
Disclosure: Futurum Research is a research and advisory firm that engages or has engaged in research, analysis, and advisory services with many technology companies, including those mentioned in this article. The author does not hold any equity positions with any company mentioned in this article.
Analysis and opinions expressed herein are specific to the analyst individually and data and other information that might have been provided for validation, not those of Futurum Research as a whole.
Other insights from Futurum Research:
Arista Networks: Powering Swifter 400G Adoption Across Cloud and Enterprise Environments – New Futurum Research Report
NVIDIA GTC 2022: NVIDIA and Pluribus Networks Seek to Unify and Secure Cloud Networks by Extending SDN Fabric Automation to DPUs
Pluribus Networks Unified Cloud Networking Envisions Unity Throughout Cloud Networking
Image Credit: RCR Wireless News
The original version of this article on Futurum Research.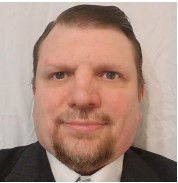 Ron is an experienced research expert and analyst, with over 20 years of experience in the digital and IT transformation markets. He is a recognized authority at tracking the evolution of and identifying the key disruptive trends within the service enablement ecosystem, including software and services, infrastructure, 5G/IoT, AI/analytics, security, cloud computing, revenue management, and regulatory issues.