The News: On September 10th, Apple hosted its annual event where it launches its newest wears for all to see. At this year's event, the company had a wide variety of new products and services to launch that included:
Apple Arcade
Apple TV Plus
New iPad
New AppleWatch Series 5
New iPhone 11 and iPhone11 Pro
A significant launch that packed the near two hours with announcement after announcement, but was it a success? Let's take a look at the announcements and provide some day 2 analysis.
Analyst Take: These launches are historic going back to the days of Steve Jobs, but over the past 5-7 years under Tim Cook they have seen an almost certain decline from being world changing moments to iterative product updates. Let's go one by one through the announcements. 
Apple Arcade: I'm sure Arcade will have some level of success. I'm still not sure what the adoption is going to be for playing games on device when it comes to the committed gaming community. For the less committed, are they going to pay yet another subscription for games that are an awful lot like some free or very inexpensive games that can be downloaded in the app store? This one to me seems like a shot in the dark. Not sure there is a ton of risk in it, but I don't think this is going to move hardcore gamers off of their powerful gaming machines at home anytime soon.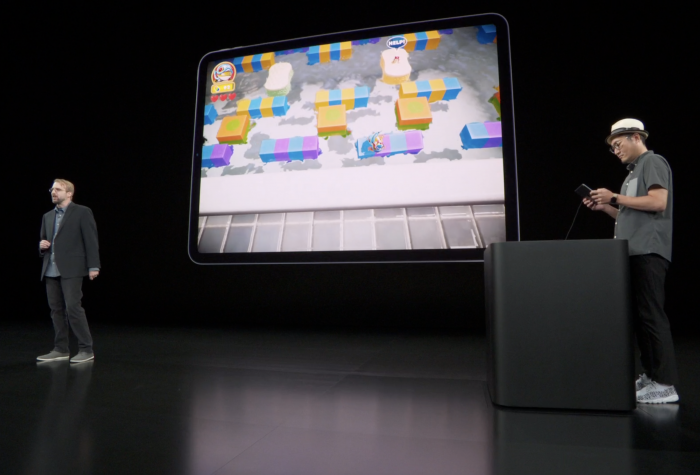 Apple TV Plus
Apple TV Plus, the company's original streaming service, will launch on November 1st. Apple also announced that it will cost $4.99 per month, sitting two dollars below the monthly cost of Disney+. As a bonus, Apple will include a year-long subscription to Apple TV Plus for free if you buy a new Apple product, including new iPads, iPhones, laptops, or desktops.
Quick Take: Another choice for subscribers to wade through. It wasn't really clear how much content there would be here, so while the pricing is certainly competitive, I cannot say that it's exciting. I think we are all getting a bit of subscription exhaustion between Netflix, Hulu, Amazon, Disney, Apple, ESPN…Soon we are going to be longing for cable again (not really).
New iPad
Apple announced an update for its budget iPad, and the new seventh-generation model is 10.2 inches, a small increase from the standard 9.7-inch display size.
This model starts at the same price, $329 and has a few improvements over the last-generation iPad. The seventh-generation model has an A10 Bionic processor, which originally debuted in the iPhone 7. It also has a Smart Connector, which will be useful if you want to purchase one of Apple's magnetically attachable Smart Keyboards.
Quick Take: The new iPad made a few interesting claims that caught my attention. I thought it was also interesting how it was being showed with the magnetic keyboard in such a way that it looked like the Microsoft Surface. The iPad has gone a bit stale in the past few generations and with much lighter notebooks in the market with advanced touch capabilities and full desktop usability, it is hard to see the iPad as a growing category. 
The focus on multitasking was attractive, but it wasn't really much different than today where you can scroll between apps seamlessly. However, there are only a limited number of dual applications that can be run at the same time.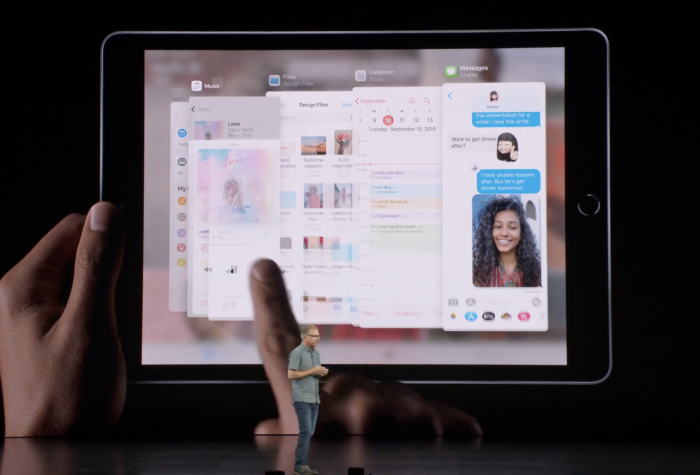 New AppleWatch Series 5 (Best in Show) 
The new Apple Watch Series 5 didn't change much from last year's model, but it houses a few new tricks inside. Most notably, it's the first Apple Watch to support the always-on display function.
Instead of limiting what's shown on the display to extend battery life, like most other smartwatches, the Series 5 dims the brightness, but it retains all of the same visuals you'd normally see while using it. It also has the same 18-hour battery life as the Series 4, which is an impressive feat.
The Series 5 costs $399 for the GPS model and $499 for the GPS + LTE model, so they're the same prices as before. However, it's the first Apple Watch to release with ceramic and titanium finishes, the prices of which weren't shared onstage, so expect them to be pricey.
The launch also had a large healthcare bend to it as it focused on heart health and women's health. 
Quick Take: Apple seems to have it going on with wearable tech. The AirPods and the Watches have gained momentum with unit sales growing and the segments are becoming critical to the company's quarterly performance. With iPhones dipping and MacBook becoming stale, watches have heated up becoming the most popular in the world.
I love the updates including the always-on display. This means the company got the power management right. Having to constantly charge the thing is what always made it tough for me to swallow. Another charger I had to haul around and of course it is a special charger. 
The healthcare angle is the key though. The company is making a compelling statement that they device can save your life. It's a bold claim, but its compelling. On a day to day basis, the ability to exercise with it and have it keep you on your feet is pretty useful. This was definitely my favorite product at the Apple Event.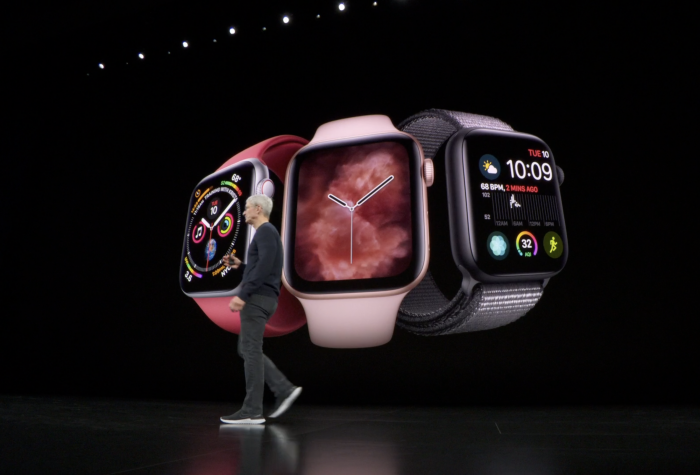 New iPhone 11 and iPhone 11 Pro
Apple launched a base iPhone 11 and two iPhone 11 pro versions. (CNN Coverage)
The iPhone 11, with a dual-camera system, starts at $699, slightly less than the $749 entry price for the previous year's iPhone XR.
Apple also launched two high-end iPhones — the iPhone 11 Pro and 11 Pro Max — with price tags starting at $999 (not a thousand, lol). The models replaced the similarly priced iPhone XS, XS Max and XR, respectively.
In typical Apple fashion, the company focused on  improvements to the battery life, camera system and hardware powering the new phones. But the new iPhones do not look much different than the previous year.
The iPhone 11 Pro and iPhone 11 Pro Max models feature an improved camera system, with three cameras on the back of the phone, and better battery life than previous models. Apple says the iPhone 11 Pro will last four hours longer than the iPhone XS and the iPhone 11 Pro Max will last five hours longer than the iPhone XS Max.
Apple CEO Tim Cook called the Pro models "the most powerful and most advanced iPhones we have ever built, with a stunning design." And the company is asking customers to pay up for them.
The iPhone 11 Pro and and the iPhone 11 Pro Max will start at $999 and $1,099, respectively representing no change to what Apple charged for the previous iPhone XS and iPhone XS Max.
The new iPhones can be pre-ordered on Friday and go on sale in stores on September 20.
Quick Take: I wasn't excited about the iPhone 11 before the launch and I don't think my mind has been changed by anything I heard. There were some impressive claims made about the fastest CPU and GPU, which I didn't love that they showed no data to back it up. The new cameras certainly appear to be better than the last generation, which will excite some people as well. 
I'm struggling with whether or not there was enough change to matter or to warrant a "Mega Launch." Of course the company will launch it in style because that is what Apple does, but that doesn't mean it deserved such a launch. Most of the improvements are pretty transparent to users. Longer battery life will be enjoyed, but historically that extra battery life doesn't stand up as users update, charge and live with the device for sustained periods. 
Small iterative changes, which has become Apple's M.O. was all I really saw here. I do believe next year will be a better year when the company launches its 5G devices. While 5G may be in its infancy, it is hard to justify a four figure phone investment as an upgrade when it is well known that the 5G will be out next year. I hear from plenty of people that are still using the iPhone 8 that they are happy with it and haven't yet gone to the X or any of its iterations; the 11th generation probably doesn't warrant a change either. 
One more thing of note. The iPhone 11 Pro still doesn't use USB-C. Really?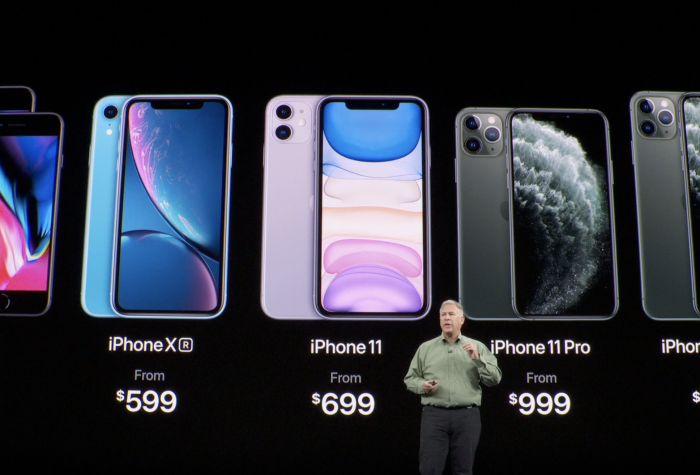 Do People Want the New iPhone's?
Rather than my opinion, I took to Twitter to ask if people were compelled to buy them. The results may be a little harsh for Apple, but unlike the Apple of a decade ago their are more choices and certainly more critics. Based upon over 350 responses to two polls on the likeliness to upgrade to the iPhone11 and 11Pro, here is what the respondents came back with.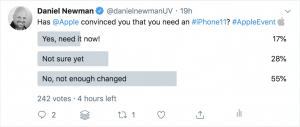 Overall, the sentiment on the iPhone 11 was that it just hadn't changed enough to inspire people to rush to update.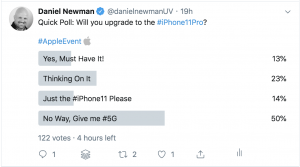 While the 11 Pro seemed to have a better reception from the premium tier device users, it also seemed to be somewhat of a non-starter with only 13% excited about it while 50% are saying nope, they want something more innovative, and specifically something 5G. 
Overall?
Like the title of the post said…It was a good launch, but it simply wasn't good enough for Apple. The Watch was the best in show and sadly over the past couple of years the Airpods and Watches have been more exciting than the iPhones, iPads and Macbooks.
The company is clearly moving toward more recurring subscription revenue, and that will be good for the bottom line, but I'm not sure the true gamers are going to get all that jazzed about Arcade, and the TV plus is just a me too Netflix product. 
I guess when all else fails, start making money on interest with a new credit card… (I'm kidding, kind of).
Futurum Research provides industry research and analysis. These columns are for educational purposes only and should not be considered in any way investment advice.
Read more analysis from Futurum Research:
Qualcomm Wins Partial Stay In FTC Ruling, Overturn Likely To Follow
VMware and NVIDIA Partnership Accelerates AI From On-Prem To The Cloud
IBM Wisely Goes Open Source With Its Power CPU Architecture
Images: Apple Event Stream
The original version of this article was first published on Futurum Research.
Daniel Newman is the Principal Analyst of Futurum Research and the CEO of Broadsuite Media Group. Living his life at the intersection of people and technology, Daniel works with the world's largest technology brands exploring Digital Transformation and how it is influencing the enterprise. From Big Data to IoT to Cloud Computing, Newman makes the connections between business, people and tech that are required for companies to benefit most from their technology projects, which leads to his ideas regularly being cited in CIO.Com, CIO Review and hundreds of other sites across the world. A 5x Best Selling Author including his most recent "Building Dragons: Digital Transformation in the Experience Economy," Daniel is also a Forbes, Entrepreneur and Huffington Post Contributor. MBA and Graduate Adjunct Professor, Daniel Newman is a Chicago Native and his speaking takes him around the world each year as he shares his vision of the role technology will play in our future.