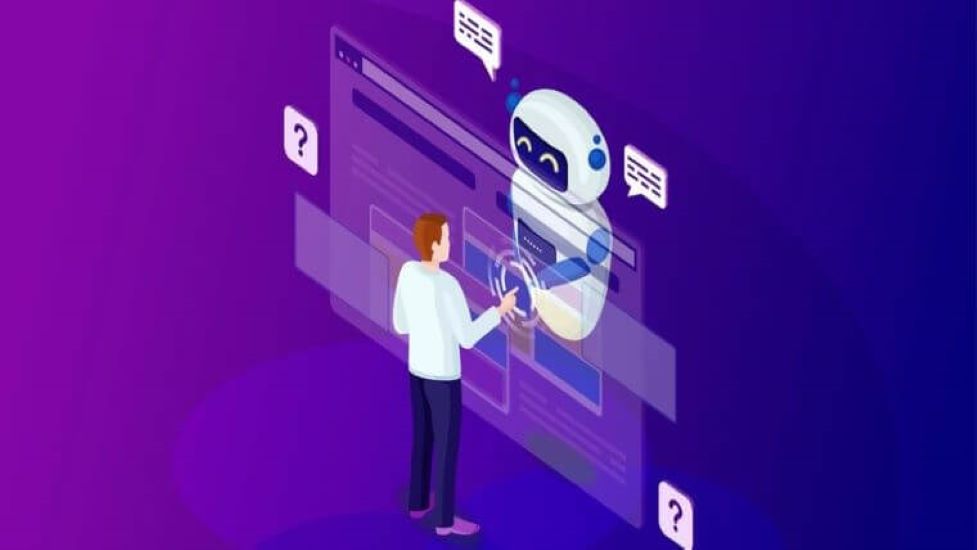 The News: In a recent collaboration between non-profit insurer MetroPlus, Amazon's AWS, Bain & Co. and the nonprofit AirNYC, the New York City-based company was able to help its most vulnerable health plan members by proactively checking their needs during the COVID-19 pandemic — with an assist from Amazon's AWS and others. Amazon's AWS MetroPlus chatbot came about because the insurer needed to be able to rapidly conduct massive outreach to its members, checking on their wellbeing. Amazon's AWS team built MetroPlus a chatbot that helped the company quickly reach some 54,000 members, delivering the care that was needed in a short space of time — completely free of charge. Read more at Amazon AWS.
Amazon's AWS MetroPlus Chatbot Delivered a Significant Assist to NYC Non-Profit Insurer
Analyst Take: During a time when many tech companies are sending out messaging that says "We're in this together," it's nice to see a real-life example of a vendor volunteering its resources to help those that may be more vulnerable during the time of COVID-19.
That's why news of Amazon's AWS MetroPlus chatbot caught my attention. In March, MetroPlus set out to identify all of its members who were at high risk of being hospitalized during the pandemic so that it could connect them to medical and social services. The nonprofit insurer, which is part of NYC Health + Hospitals, produced a list of about 85,000 members whom it wanted to contact. Because some state and local COVID-19 policies might prevent some members from getting treatment for a chronic condition or refilling a prescription, MetroPlus wanted to make sure their members' needs were being met.
The insurer originally intended to have care managers call members, but once they worked through the numbers and staff resources, they quickly realized that undertaking this objective in this manner would have taken three months. Since time was of the essence, MetroPlus turned to the NYC COVID-19 Rapid Response Coalition, a collaboration among health providers, payers, social services groups, tech companies and others, formed in early March to help solve problems experienced as result of the pandemic. Through the coalition, Amazon's AWS volunteered to build MetroPlus a chatbot that could reach members by text message and direct them to a questionnaire about their needs. As part of this same project, consultants from Bain & Co. helped with project management and helped determine which messages resonated best with recipients.
The Results of the Amazon AWS MetroPlus Chatbot Program
The results of the Amazon AWS MetroPlus chatbot program were impressive. Using the texting program developed by Amazon's AWS, MetroPlus was able to reach 54,000 members, with 9% of that group engaging with the chatbot. About half of those people (around 2,7000, shared one or more medical or social needs with the insurer. In addition, about 1,500 members were connected to MetroPlus or its nonprofit partner, AirNYC, through the program and were also able to help members with unemployment benefits or getting food.
Dr. Amanda Parsons, the MetroPlus deputy chief medical officer, said she believes MetroPlus will be able to continue using the tool even when its work with Amazon ends. "They taught us how to fish as opposed to being dependent on them and their software." Not only is the MetroPlus use case a good example of tech being applied to humanitarian efforts, it also shows how developing a tool to solve a specific problem can often easily be used beyond its original use case
Amazon CEO Jeff Bezos recently highlighted the AWS effort for MetroPlus in his annual shareholder letter and as a result of their success here, Amazon is now piloting a similar program with Maimonides Medical Center in Brooklyn. It's not surprising that AWS was able to aid this insurer, as the cloud leader has significant roots in financial services with longstanding customers that include Liberty Mutual, Guardian Life, Capital One, Goldman Sachs, Vanguard, HSBC, FINRA, BBVA, Nasdaq, CME Group, LSE Group, Allianz, etc.
As is the case with many Big Tech companies, during this time of COVID-19, AWS has placed emphasis on how it is working with customers to enable remote work, scale, maintain the resilience of applications and infrastructure and, as in the case of MetroPlus, help with the engagement of customers. This is a classic example of how an assist from a technology partner, and an easy-to-implement automation strategy can help take the workload off of a support team and help drive customer engagement. In this case, I think it's safe to say that AWS and their partners at Bain & Co., who helped with project management and message development, quite literally helped MetroPlus save lives.
It's nice to see a tech vendor that's helping to set the stage through both tech and charitable efforts for today and beyond. Amazon's AWS MetroPlus chatbot is also a perfect illustration of a simple technology use case that not only can provide immediate benefits, but which can be used by the customer for a long time to come. I predict we'll see much more of this, from Amazon's AWS and others, as a direct result of lessons learned from the COVID-19 pandemic. That's a good thing!
Futurum Research provides industry research and analysis. These columns are for educational purposes only and should not be considered in any way investment advice.
Other insights from the Futurum team:
Exploring AWS' Recent Announcements with Jeff Bar, AWS VP and Chief Evangelist
Think 2020: IBM Goes Vertical With the Financial Services Ready Cloud
AWS Results Still a Bright Spot Within Amazon's Q1 Earnings
Image Credit: Nextgov
The original version of this article was first published on Futurum Research.
Sarah brings 24 years of experience as an industry analyst to the Futurum team. She most recently served as the head of industry research for Oracle. Her experience working as a research director and analyst extends across multiple focus areas including AI, big data and analytics, cloud infrastructure and operations, OSS/BSS, customer experience, IoT, SDN/NFV, mobile enterprise, cable/MSO issues, and managed services. Sarah has also conducted primary research of the retail, banking, financial services, healthcare, higher ed, manufacturing, and insurance industries and her research has been cited by media such as Forbes, U.S. News & World Report, VentureBeat, ReCode, and various trade publications, such as eMarketer and The Financial Brand.