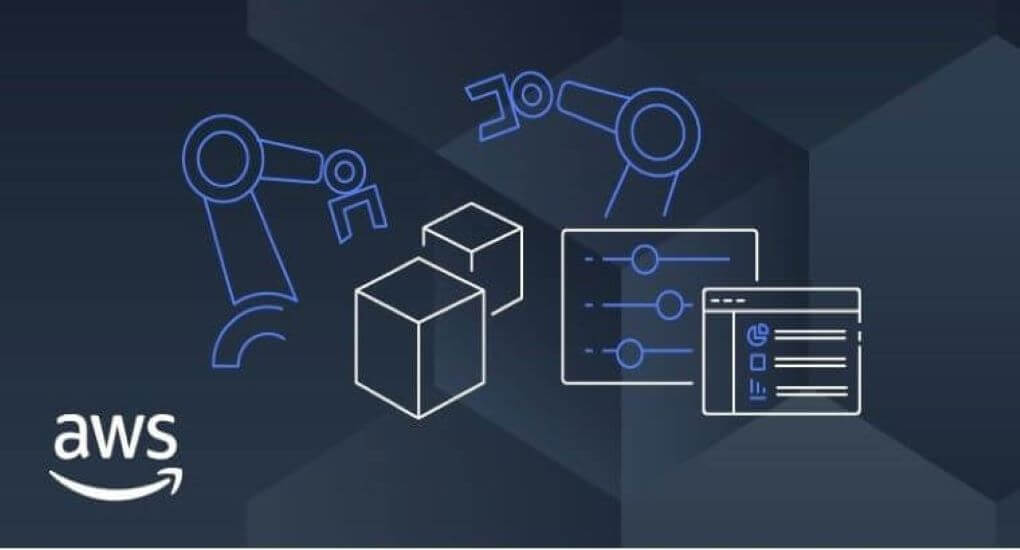 The News: Amazon Web Services (AWS) recently announced that AWS IoT SiteWise will be available to all AWS customers in certain regions soon. If you're not familiar with AWS IoT SiteWise, it's a managed service that gathers and organizes data in a way that helps industrial customers make informed decisions when it comes to monitoring facility operations, making new applications, improving production, determining performance metrics, and more. This is a much-needed service for those in the industrial field, who often find it difficult to collect and analyze the staggering amount of data they get from their IoT sensors. Read the full announcement from Amazon Web Services here.
Analyst Take: AWS IoT SiteWise is invaluable to industrial customers who rely on mass amounts of data to make big decisions. This is because this managed service collects important data from the plant floor, after which it organizes and labels the data. It then creates metrics and key performance indicators (KPIs) to better inform industrial customers as they prepare to make decisions that will affect their business in the long run.
It is not uncommon for organizations in the manufacturing, food processing, and energy utility sectors to use thousands of IoT sensors, but in many instances they have neither the time nor the knowledge to gather, process, and analyze all the data those sensors collect across numerous locations. As a result, critical data can end up ignored and unused, causing industrial managers to miss out on opportunities to use real-time data to drive both decision making and improve business operations.
With the availability of SiteWise, those in the industrial field can add context to the data they've collected, allowing them to make sense of the information. That's because this tool can gather and quickly process data from several locations. It can then compute the performance metrics and make apps that analyze equipment data to prevent costly issues with it — helping to increase productivity and reduce costs for customers.
How Does AWS IoT SiteWise Work?
How does AWS IoT SiteWise Work? It has a built-in set of mathematical functions that help it define performance metrics that work well for the industrial field. These often include the effectiveness of equipment, as well as its uptime — which is how much time the equipment is fully operational and ready to work. Allowing manufacturers access to this information can let them know when it's time to upgrade their equipment to increase productivity and/or proactively identify and mitigate potential weaknesses or problems in the system.
Once SiteWise collects data like this, it gets stored in a format that makes it easy to compare across locations. From there, SiteWise will compute the metrics at an interval decided by the customers. The data and metrics will then be sent to a database that's meant to store time-stamped data and be easily accessed when customers need it.
AWS IoT SiteWise is already popular among a number of well-known brands. For example, Volkswagen uses it to collect manufacturing shop floor information so it can easily be added it to the cloud. At that point, the brand can model and organize equipment at each location, all the while visualizing the data through a web app that's easy to access.
Likewise, Bayer Crop Science uses AWS IoT SiteWise at nine different corn production plants, gathering data from each and then measuring equipment effectiveness to determine any weak areas that hinder production. Genie and Pentair are two other brands that use AWS IoT SiteWise.
While SiteWise was actually unveiled in 2018, last week's announcement from Amazon's AWS just means it's now more widely available to industrial customers. More specifically, it's now able to be used by customers in the US West (Oregon), US East (Northern Virginia), Europe (Ireland) and Europe (Frankfurt) regions. AWS plans to add even more server regions in a few months, helping even more industrial customers make good use of their data.
What's Ahead
The Industrial Internet of Things (IIoT) does play and will continue to play an outsized role in a number of industries, not the least of which are manufacturing, food processing, and energy utilities — and with good reason. The proliferation of data, processing power, connectivity, sensors and more, means that successful industrial enterprises will be those who embrace technology and change. Whether used to streamline operations, improve processes, increase efficiencies, limit downtime — or all of the above, this era of Industry 4.0 is personified by embracing the IoT and putting technology, predictive analytics, and efficient use of data to use as a driver of decision-making and operational excellence.
I would be remiss not to mention that our research shows there is a significant skills gap between what is needed in the enterprise IoT space and the expertise that exists at present. Organizations will need to audit and evaluate these gaps and put solutions in place to address those gaps. Solutions must be accompanied by high-performing analytics capabilities, and vendor partners and solutions will play an outsized role in the overall success of IIoT initiatives. I expect that we'll be seeing and hearing much more about Amazon's AWS IoT SiteWise in the months ahead.
If you're immersed in IIoT initiatives and/or simply want to learn more, look for a report we've got coming out soon on making the most of your data with the industrial internet of things (IIoT).
Futurum Research provides industry research and analysis. These columns are for educational purposes only and should not be considered in any way investment advice.
Read more analysis from Futurum Research:
Future Proofing The Enterprise — Transforming Business Operations — Futurum Tech Webcast 
Oracle Announces Updates To Its Fusion Supply Chain Cloud
AT&T Uses Cisco Secure SD-WAN Technology To Fulfill Growing Digital Workforce Demands But Now Must Get SASE
Image Credit: ZDNet
The original version of this article was first published on Futurum Research.
Shelly Kramer is a Principal Analyst and Founding Partner at Futurum Research. A serial entrepreneur with a technology centric focus, she has worked alongside some of the world's largest brands to embrace disruption and spur innovation, understand and address the realities of the connected customer, and help navigate the process of digital transformation. She brings 20 years' experience as a brand strategist to her work at Futurum, and has deep experience helping global companies with marketing challenges, GTM strategies, messaging development, and driving strategy and digital transformation for B2B brands across multiple verticals. Shelly's coverage areas include Collaboration/CX/SaaS, platforms, ESG, and Cybersecurity, as well as topics and trends related to the Future of Work, the transformation of the workplace and how people and technology are driving that transformation. A transplanted New Yorker, she has learned to love life in the Midwest, and has firsthand experience that some of the most innovative minds and most successful companies in the world also happen to live in "flyover country."