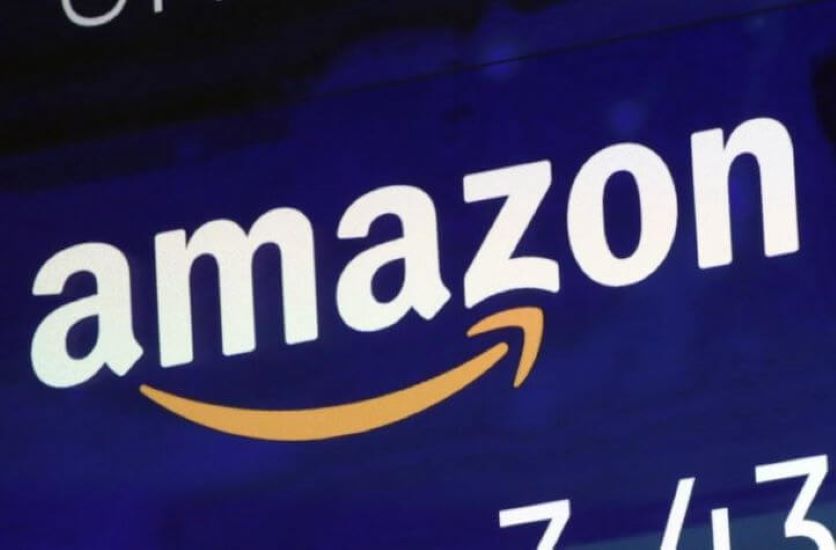 The News: Amazon seeks to depose President Donald Trump, Defense Secretary Mark Esper, and former Defense Secretary James Mattis over a $10 billion Pentagon cloud contract awarded to Microsoft. CNBC reports that in documents unsealed and filed Monday, Amazon's cloud computing arm AWS is looking to depose seven "individuals who were instrumental" in the JEDI source selection and "played pivotal roles" in the ultimate awarding of the contract. Aside from Trump, Mattis and Esper, AWS is also seeking to depose the Defense Department's chief information officer, Dana Deasy, and the source selection authority, which awarded the contract to Microsoft, as well as the chairpersons of the SSA, according to the documents.
A spokesperson for Amazon's AWS told CNBC in a statement: "President Trump has repeatedly demonstrated his willingness to use his position as President and Commander in Chief to interfere with government functions – including federal procurements – to advance his personal agenda. The preservation of public confidence in the nation's procurement process requires discovery and supplementation of the administrative record, particularly in light of President Trump's order to 'screw Amazon.' The question is whether the President of the United States should be allowed to use the budget of the DoD to pursue his own personal and political ends." Read more at CNBC.
Amazon Seeks to Depose President, Others After Losing $10B Pentagon Cloud Contract
Analyst Take: The awarding of the Department of Defense's (DoD) JEDI (Joint Enterprise Defense Infrastructure) $10 Billion Federal cloud contract has been a huge shake up in the cloud wars. As our team here at Futurum has covered extensively, AWS felt it was uniquely positioned to handle DoD operations, while Microsoft strategically set out to attain Level 6 DoD clearance.
Though AWS and Microsoft are the leaders in the cloud market, some suspect the decision to award the JEDI contract to a new provider was not based on platforms or solutions, but the ongoing personal strife between Trump and Bezos. It remains to be seen if depositions between the two make their dynamic worse, or have any positive result for AWS. What it has done, however, is delivered a big win for Microsoft its Azure cloud. It will be interesting to watch these legal maneuvers play out and I can't help but wonder if fighting the decision, at this point, is worth the effort. Clearly, Amazon believes so
As an industry analyst, I have been covering cloud since 2010. In that time, I have seen the trust in public cloud grow from one functionality in the cloud (like customer experience) to having most functionality/operations managed in the cloud. We've now progressed to the point where cloud is becoming increasingly commonplace, and a lot of attention has turned to hybrid cloud solutions as the next logical evolution of cloud.
I have also witnessed the boom of AWS, the strides Microsoft Azure has made in recent years, and the mutual efforts of IBM, Oracle and HPE. We are now witnessing mega contracts and partnerships (for example IBM and Bank of America for financial cloud) mostly by vertical (government, banking, etc.). As these verticals start to put more trust across all business operations in the cloud, the continuous bid for these mega contracts will only cause cloud providers to up their respective games by way of increasingly sophisticated capabilities — which is a tremendous benefit to the end user. Another crucial piece for the cloud players that I see will be turning a laser focus on pricing and making sure that accommodating these verticals will not price them out of potential deals.
Futurum Research provides industry research and analysis. These columns are for educational purposes only and should not be considered in any way investment advice.
Other insights from the Futurum team:
2019 Data Shows Cloud Wars Heating Up as AWS Remains on Top
In Depth: Jedi Award Signals Parity in the Cloud Wars?
Microsoft Awarded Impact Level 6 DoD Clearance: Closes Gap With AWS
Here's What to Watch in the Microsoft vs. Amazon Cloud Battle After JEDI Win
Image Credit: AP News
The original version of this article was first published on Futurum Research.
Sarah brings 24 years of experience as an industry analyst to the Futurum team. She most recently served as the head of industry research for Oracle. Her experience working as a research director and analyst extends across multiple focus areas including AI, big data and analytics, cloud infrastructure and operations, OSS/BSS, customer experience, IoT, SDN/NFV, mobile enterprise, cable/MSO issues, and managed services. Sarah has also conducted primary research of the retail, banking, financial services, healthcare, higher ed, manufacturing, and insurance industries and her research has been cited by media such as Forbes, U.S. News & World Report, VentureBeat, ReCode, and various trade publications, such as eMarketer and The Financial Brand.