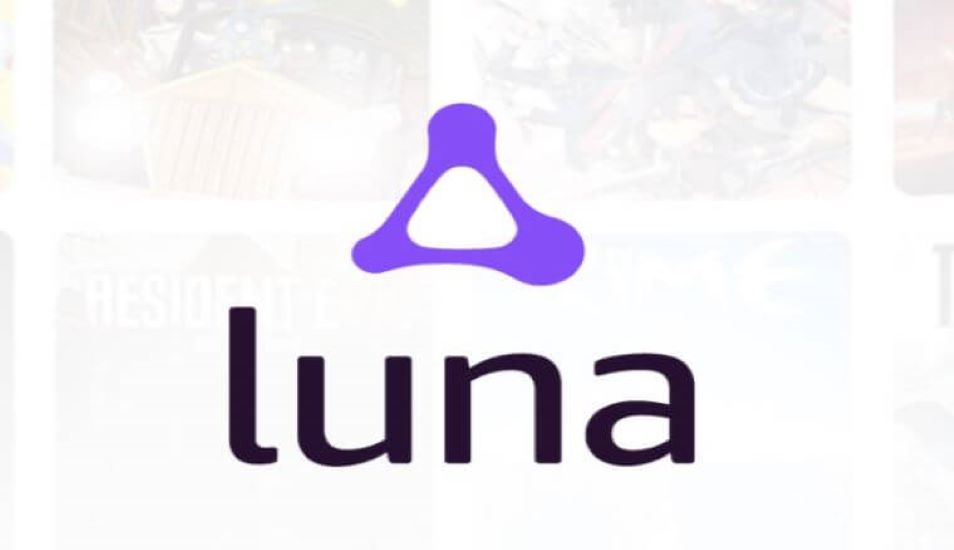 The News: As Sony and Microsoft prepare to release brand new consoles this Fall, some experts are predicting that these will likely be the last ones we see. This is because gaming will probably be done only on the cloud in the near future. And if Amazon Luna has anything to say about it, the future of cloud gaming is officially here. Even better? Amazon is making it easy to play on the devices you already own with the launch of Amazon Luna. Read the full Amazon press release here.
Before we get to the Amazon Luna Launch, Let's Talk about PlayStation and Xbox
Analyst Take: Amazon Luna is exciting, but first things first, PlayStation 5 and Xbox Series X and Series S are coming soon. Both consoles will be available in November, selling for about $499 each. Fans are eager to get their hands on these consoles and try out the vastly improved graphics. But chances are good this will be the last time gamers buy consoles that feature disc drives. After this, gaming systems will likely all be on the cloud.
Why Cloud Gaming?
Let's talk about cloud gaming. Just like with so many things, when you can edge out the hardware and have a fantastic, cloud-based experience, well, people are going to do that. It only makes sense. In fact, recent research has found that Fortnite and Roblox were the most popular games for young gamers to buy during the lockdown this year. And neither game uses a disc like the PlayStation 5 and Xbox Series X will require. Cloud gaming is similar, in that you don't need a physical disc to play. In fact, the Financial Times reported that revenue for cloud gaming is predicted to increase by a whopping 188% in the next year alone, totaling $4 billion by 2021 and $12 billion by 2025.
Why Will Cloud Gaming Increase in Popularity?
If you're not sure how cloud gaming works—and what its benefits are—it may be difficult to see why experts have predicted it's the way of the future. First, keep in mind that while consoles are still common right now, in recent years, game companies have been delivering updates through network connections to improve or fix games. So, in reality, the gaming industry has been relying on the cloud for a while now.
The main difference is that now the game will exist completely in data centers and be delivered through networks, rather than running on your console. This means you won't need to download games or even have a special device for different games, as it may be possible for gaming companies to offer their games through nearly any device. Thinking it kind of sounds like we're seeing the advent of a cable service for games? You would be correct. And from a vendor standpoint, this kind of functionality allows the companies who offer this service the ability to reach even more people.
To do all this, gaming companies will have to use hyperscale cloud capabilities, along with content delivery networks that can provide gaming content all over the world. They would also have to rely more on streaming services to deliver cloud-based games. So far, the big names in gaming appear ready to make these changes in order to meet demand for more cloud-based content.
And That's Where Amazon Luna Service Comes In
Amazon Luna is a cloud-based video streaming service for Fire TV, phones, tablets, and computers and is a heavy-hitter competitor to Microsoft's xCloud and Google's Stadia. Running on Amazon's AWS servers, gamers will experience up to 1080p resolution and 60 frames per second at launch, with a teaser of more to come soon in the way of 4K support. Even better is the fact that Twitch, the popular video streaming site largely focused on gaming and acquired by Amazon for $970 million in 2014, will be integrated into the Amazon Luna service, allowing gamers to broadcast while gaming. This integration will also allow Twitch viewers (who subscribe to Luna) to go from watching a game streaming on Twitch to playing on Luna.
Growth looks like it's a baked in part of Amazon's strategy here, as Amazon Luna will run on Windows servers and NVIDIA GPUs in Amazon's AWS compute cloud, which means that developers can bring existing games over and easily get them running on Luna.
Amazon Luna is extending an invitation for early access and if accepted, users will only be able to subscribe to one channel, which is Amazon's Luna Plus offering, although it appears that a Ubisoft channel is not far behind, on which gamers can play Ubisoft games exclusively. Luna Plus introductory pricing is $5.99/month and you can't buy individual games, you can only play the games that are included in the bundles.
Amazon promises quick loading with no installation required and reports it will have about 50 games each on both the Luna Plus and Ubisoft channels. There's also a $49.99 controller you can buy, the Luna Controller, that allows gamers to connect directly to the servers while playing, resulting in less latency than what you might experience with a Bluetooth powered connection.
Amazon reports that Luna will be available on Mac, PC, Fire TV, and Android is supposedly in the works. Interestingly, Amazon also says that Luna will also be available through "web apps" on the iPhone and iPad running iOS 14 and it appears these web apps are how the tech giant plans on circumventing Apple's App Store. This will be interesting to watch, given Apple's blocking of xCloud from its App Store.
The Gaming Space is Crowded, Complicated, and Exciting
The reality of the gaming space is that each offering has its own nuances, some good, some not so good. Microsoft xCloud is widely available and if you've got a big library of Xbox games, you can beam them to the device you're streaming them to. Graphics and slow load times can be an issue and Microsoft needs to fix that. And Android phones only? Limiting.
Google's Stadia has some exclusive games and Google has its own Stadia game studios, building games for the platform itself. Stadia is available on PC, Mac, Linux, ChromeOS and some Android phones, but like Microsoft, offers no iOS support.
NVIDIA's GeForce Now claims some 2,000 games available for streaming, which is a lot, although this is games users already own, which is a key differentiator. There's also a free tier offering so that users can try it out before committing to a paid relationship. GeForce Now works on Mac, PC, Android, the NVIDIA Shield, and some Chromebooks.
Amazon Luna adds a different offering to the pack with some unique functionality of its own, as I've outlined above.
I don't know that any one player in the gaming space is better than any other — it kind of depends on what users are looking for. That said, I have two final thoughts: Amazon doesn't play around — at anything. Except maybe that Fire Phone business. This Amazon Luna offering looks and sounds really solid and there's every reason to expect that Amazon is going to grab as much of a chunk of that $12 billion predicted in the next five years as it possibly can. As gamers become more sophisticated (and they are already no slouches), things like easy set up, quick and seamless downloads and updates, the ability to play from anywhere, amazing graphics, low latency, wide selection of offerings, and great pricing are all going to come into play. On the surface, it looks as though Amazon Luna ticks the box on many of these things, and then there's the Twitch integration, which adds even more allure — with more to come. Everybody else is officially on notice: Amazon Luna is here.
Request early access to Luna here.
Futurum Research provides industry research and analysis. These columns are for educational purposes only and should not be considered in any way investment advice.
Other insights from the Futurum team:
Google Announces Google Tables For Automated Work Tracking 
FTC Files Unlikely Petition To 9th Circuit To Revisit Favorable Qualcomm Ruling
Zapata's Orquestra Brings Us Closer To Democratizing Quantum
The original version of this article was first published on Futurum Research.
Shelly Kramer is a Principal Analyst and Founding Partner at Futurum Research. A serial entrepreneur with a technology centric focus, she has worked alongside some of the world's largest brands to embrace disruption and spur innovation, understand and address the realities of the connected customer, and help navigate the process of digital transformation. She brings 20 years' experience as a brand strategist to her work at Futurum, and has deep experience helping global companies with marketing challenges, GTM strategies, messaging development, and driving strategy and digital transformation for B2B brands across multiple verticals. Shelly's coverage areas include Collaboration/CX/SaaS, platforms, ESG, and Cybersecurity, as well as topics and trends related to the Future of Work, the transformation of the workplace and how people and technology are driving that transformation. A transplanted New Yorker, she has learned to love life in the Midwest, and has firsthand experience that some of the most innovative minds and most successful companies in the world also happen to live in "flyover country."