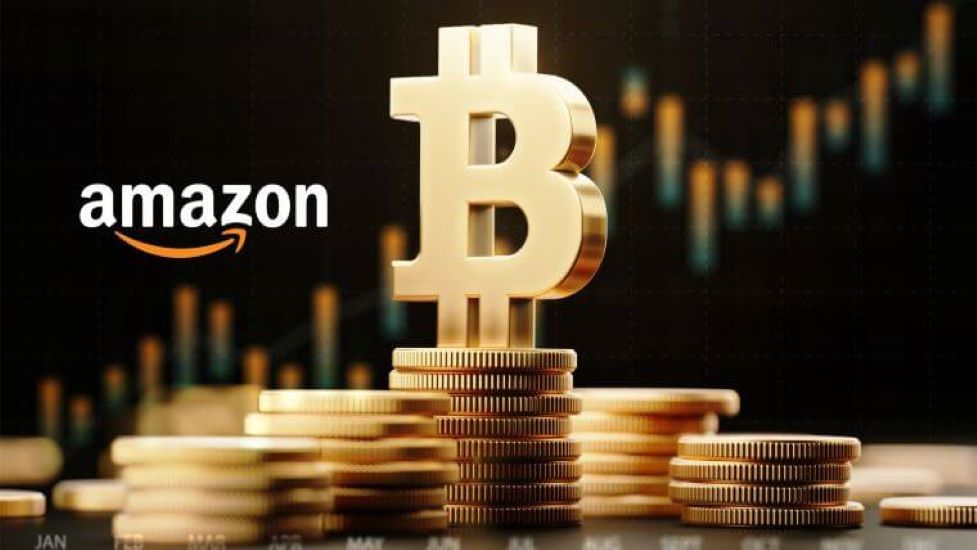 The News: Is Amazon exploring crypto? Well, the cryptocurrency and blockchain world went crazy last week as Amazon listed a new job opening on their careers website. And while the job posting doesn't explicitly list Bitcoin, it definitely got me thinking. What would be the implications if Amazon started accepting the digital currency?
Amazon Explores Crypto — The Cryptocurrency and Blockchain World Goes Crazy
Analyst Take: Coming off the back of a stellar set of Q2 numbers that were covered by my colleague Daniel Neman in a recent article, Amazon has recently posted a job listing that has garnered a lot of interest from cryptocurrency and blockchain technology watchers. Amazon is, of course, a retail powerhouse, with the business posting a 27% increase in the company's business in Q2, and then when you strip out the AWS cloud business, the company had an approximately $100 billion quarter. While the earnings for the business missed consensus estimates, a $100 billion quarterly run rate is still huge when you compare it to other global retailers such Walmart at $138.3 billion, Target at $24.2 billion and international player Tesco at $14.58 billion in their last reported quarterly earnings. So, what would it mean for a prominent player such as Amazon to begin exploring crypto?
Beyond Bitcoin: The Landscape for Cryptocurrencies is Complex
While Bitcoin, and to a lesser extent Ethereum, garner all the headlines, the landscape for cryptocurrencies is a lot more complex, with Central Bank Digital Currencies (CBDC) also being explored by many nation states. Without debating the relative pros and cons of converting a fiat currency into digital currency, the trend is that increasingly governments are being forced to explore CBDC.
One could argue that the fear of losing power through the control of monetary policy is too strong a lever to give up for governments and, therefore, a CBDC is a way to combat the decentralised nature of cryptocurrencies such as Bitcoin. As we have seen in the U.S. recently, the ability to literally print ~$6.7 trillion of additional money has given the U.S. government the ability to largely weather the pandemic and backstop critical infrastructure spending.
For many in the Bitcoin community, the very separation of money and state is the rationale for holding (or should that be 'HODLing'?) the cryptocurrency in the first place and while this is certainly a huge topic for further debate, this is not why Amazon has posted this job listing. Amazon is, as always, looking ahead. With the landscape of what money means, fundamentally changing for the first time since the move by the U.S. to get off the gold standard in the 1970s the company is hedging its bets. With CBDC pilots going on around the world, Amazon is looking to be well positioned to not only accept these CBDC's, but get ahead of the curve and use the acceptance of these new forms of money as a way to attract new customers who will trend towards new and innovative payment methods rather than be forced to use credit and debit cards with traditional retailers.
By positioning itself on the leading edge of cryptocurrency acceptance in the mainstream retail space, Amazon is probably thinking this trend is inevitable and therefore, it makes perfect sense to get ahead of it and gain early adopter customers through first mover advantage.
Bitcoin Acceptance is Growing
According to a recent survey by NYDIG, 46 million Americans hold Bitcoin, which is about 17% of the population. Thus, we are beyond the early adopters when it comes to acceptance. Tesla also recently started accepting Bitcoin as a form of payment for their cars on its website, and then abruptly stopped a few weeks later. While Elon Musk's protestations on Bitcoin, and for that matter Dogecoin, have led to wild swings in the price of both currencies, nobody can doubt that Tesla will accept Bitcoin again in the future.
With Jack Dorsey, the CEO of both Twitter and commerce ecosystem provider Square, also being a strong proponent of Bitcoin, the acceptance of Bitcoin as legal tender is being driven by strong, well-funded market participants. As Cash.app, Venmo and Zelle are proving the demand for transferring and receiving money without the exorbitant fees associated with remittances charges is gaining traction, Bitcoin is the next logical extension of this trend.
Bitcoin is also becoming legal tender. As recently as May of this year the first nation state announced that it was adopting Bitcoin as legal tender. El Salvador's president, Nayib Bukele, at Bitcoin Miami the world's largest Bitcoin conference, announced that his country was moving to adopt Bitcoin as legal tender. In the days following the conference his announcements became law. While headline grabbing, the case for El Salvador is obvious. A whopping 70% of the country is unbanked and more startling is the fact that remittances make up a large portion of the country's economy. In 2020, $5.9 billion, or roughly approximately 23% of the country's total economic output came from remittances. Since sending remittances often comes with substantial fees, anything with the potential to lower the cost could be of significant benefit to the Salvadoran economy. It has been reported that removing the burden of remittances on El Salvador would lead to a 4% increase in GDP alone.
While El Salvador is certainly first and received no small amount of heat from organizations that would prefer to see the status quo remain such as the World Bank and IMF, they will not be the last. The developing world will be watching closely the success of El Salvador in the coming months as it adopts Bitcoin as legal tender and surely other nations will follow suit if the outcome is positive.
Against this backdrop, Amazon needs to be ready. If the trend for nation states adopting Bitcoin as legal tender continues on its current trajectory, I can envisage a world where the developing nations rally around Bitcoin and leverage the benefits of the currency and Amazon needs to be positioned for this outcome. Amazon has global ambitions and needs to continue to grow at ~30% annually, as a result, if as many predict half of the world's population is using Bitcoin as its currency in 10-years' time, then Amazon wants to be their retailer of choice.
AmazonCoin – Will Amazon Launch its Own Stablecoin?
Will Amazon launch its own stablecoin? While the company has not made any public announcements about developing its own stablecoin or token, and probably won't in the foreseeable future given the scrutiny Facebook received around Libra, the use case and rationale are obvious. Amazon is more than just a retailer; they are key participants in the global supply chain and as a result flow huge amounts of money through their ecosystem. Just consider how many Amazon suppliers who get paid in dollars today by Amazon are also consumers of AWS. The flow of money denominated in dollars or other currencies globally is huge. Amazon has to hedge against these currency fluctuations and losses on both sides of the equation. Factor into this equation that the relative value of the currencies in question is being debased by inflation, then Amazon doing trade in fiat currencies is a lose/lose situation.
Imagine a world where Amazon has a stablecoin or token. For argument's sake, let's call it AmazonCoin. The use case would go something like this. The parts supplier of Amazon Echo components gets paid in AmazonCoin for the parts it ships to Amazon, and then when the monthly AWS bill arrives that same parts supplier pays AWS in AmazonCoin. Neither company is exposed to currency fluctuations, transfer fees, or for that matter banking fees associated with the transfer of funds. Now imagine this at the scale at which Amazon operates, and the thousands of suppliers and providers it works with, the numerous lines of business it operates in. Amazon has the GDP of many countries in the world. The benefits to Amazon would be huge.
I don't believe that Amazon will be announcing plans for a stablecoin any time soon. The government oversight and opinion of Big Tech in Washington would certainly not be favourable for any such announcement. You can rest assured though, that a company as innovative as Amazon is not in any way unaware of the various use cases and benefits. Amazon is most assuredly already far along in their thinking and this recent job posting is only further indication that Amazon will no doubt be making announcements in this space in the future.
What Lies Ahead for Amazon and Crypto?
What lies ahead for Amazon and crypto? While we should not read too much into one job listing, we can be certain that Amazon is exploring adoption of Bitcoin and other currencies and the underlying benefits that blockchain technology can bring to its business. I highly doubt at the current time, based on sentiment toward Big Tech in Washington, that we will see anything formally from the company on its plans. AmazonCoin or any similar announcement would be a lightning rod for governments around the globe and would certainly not be helpful for the company at this moment in time. However, just because Amazon is operating in stealth mode, we should not assume they are doing nothing. The Amazon jobs page has eight pages of jobs with 71 listings that include the word 'blockchain,' so you can infer from this that Amazon is serious about its commitment to this space and that it will already have a long term strategic opinion about where it sees the industry going. More widely, Amazon will be tracking the role digital currencies will play in global trade and how money operates in the future. And I will be watching with interest to see what Amazon does next in this space as a key directional indicator for where other companies will follow.
Disclosure: Futurum Research is a research and advisory firm that engages or has engaged in research, analysis, and advisory services with many technology companies, including those mentioned in this article. The author does not hold any equity positions with any company mentioned in this article.
Other insights from Futurum Research:
Poly's Q1 FY2022 Earnings Reflect Trend Toward Hybrid Work Bodes Well, But There's Work Ahead 
Mainframe Ecosystem Mobilizes For Common Good With Congress, Micro Focus, And Broadcom Providing Encouraging News 
AT&T Preps For 5G Coming To Life At Warner Media Innovation Lab Event
Image Credit: Tech News Inc.
The original version of this article was first published on Futurum Research.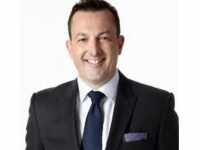 Steven Dickens is Vice President of Sales and Business Development and Senior Analyst at Futurum Research. Operating at the crossroads of technology and disruption, Steven engages with the world's largest technology brands exploring new operating models and how they drive innovation and competitive edge for the enterprise. With experience in Open Source, Mission Critical Infrastructure, Cryptocurrencies, Blockchain, and FinTech innovation, Dickens makes the connections between the C-Suite executives, end users, and tech practitioners that are required for companies to drive maximum advantage from their technology deployments. Steven is an alumnus of industry titans such as HPE and IBM and has led multi-hundred million dollar sales teams that operate on the global stage. Steven was a founding board member, former Chairperson, and now Board Advisor for the Open Mainframe Project, a Linux Foundation Project promoting Open Source on the mainframe. Steven Dickens is a Birmingham, UK native, and his speaking engagements take him around the world each year as he shares his insights on the role technology and how it can transform our lives going forward.