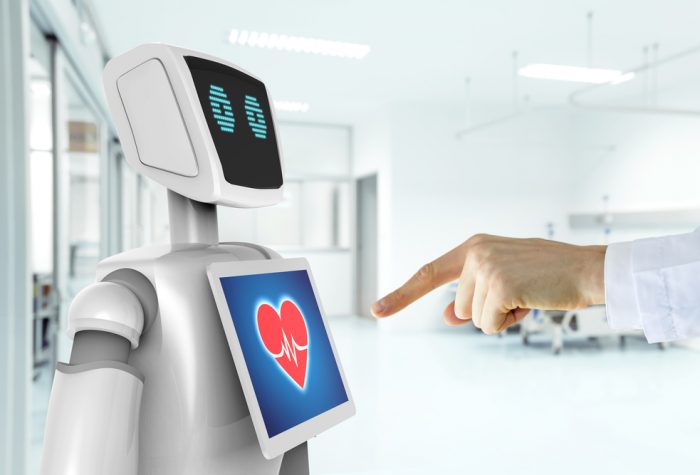 In a recent article for Forbes, my colleague, Daniel Newman, called artificial intelligence (AI) one of the top five digital transformation trends in healthcare—and, like usual, he was onto something. It's no secret that healthcare is becoming increasingly affected by tech; just look at the possibilities surrounding the sensor and device-driven connectedness of the Internet of Things (IoT)). AI isn't far on the IoT's heels in terms of impact—and, if recent investment figures are any indication, it's going to be a close race. The good news? When healthcare providers leverage tech to improve patient care, everybody wins. Let's examine how AI is going to revolutionize healthcare as an industry.
AI and Healthcare: The Investment Landscape
A recent report from Silicon Valley Bank put numbers to what a glance around the industry would have clearly revealed: Investments in healthcare companies leveraging AI and machine learning are hot, hot, hot. Between 2015 and the first six months of 2017, venture deals raised a whopping $2.2 billion. The analysis focused on three kinds of AI technology to determine which was the top attraction for investors— Diagnostic Tests (DX tests) that yield yes or no results, Research and Development tools, and DX or Tools that use data analytics to help guide treatment. As you can see, from the results in Figure 1, the latter is the clear winner, yet all categories show impressive growth.

Figure 1. Source: Venturebeat/SVB
Examples of AI in Healthcare, Present and Future
It's clear the funding is there, so what are companies doing with it? Let's look at a few specific examples of how AI is going to revolutionize healthcare, both now and what it might look like in the future:
There's more where that came from. As always, my colleagues and I will keep an eye on future AI advancements that will revolutionize healthcare—and there will be many. Stay tuned.
Additional Resources about How to Revolutionize Healthcare
Overcoming Obstacles for IoT in the Healthcare Industry
Building an IoT Strategy? Start With Security
This article was first published on Futurum Research.
Shelly Kramer is a Principal Analyst and Founding Partner at Futurum Research. A serial entrepreneur with a technology centric focus, she has worked alongside some of the world's largest brands to embrace disruption and spur innovation, understand and address the realities of the connected customer, and help navigate the process of digital transformation. She brings 20 years' experience as a brand strategist to her work at Futurum, and has deep experience helping global companies with marketing challenges, GTM strategies, messaging development, and driving strategy and digital transformation for B2B brands across multiple verticals. Shelly's coverage areas include Collaboration/CX/SaaS, platforms, ESG, and Cybersecurity, as well as topics and trends related to the Future of Work, the transformation of the workplace and how people and technology are driving that transformation. A transplanted New Yorker, she has learned to love life in the Midwest, and has firsthand experience that some of the most innovative minds and most successful companies in the world also happen to live in "flyover country."