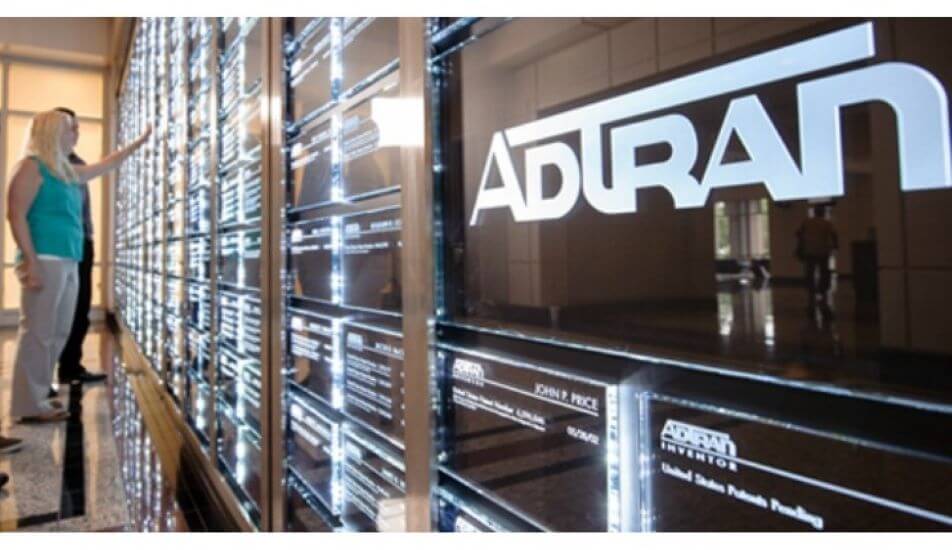 The News: ADTRAN, a provider of multigigabit fiber and fiber extension broadband access solutions, announced that its Combo PON technology has been adopted by more than 100 operators worldwide since its launch in June 2020. Almost every type of service provider — from altnets, RDOF recipients, multinational Tier 1 operators and cable operators—has embraced ADTRAN's Combo PON technology as the way to scale 10G PON access services within both existing and greenfield networks. Read the ADTRAN press release here.
ADTRAN Delivers the Right Combo-nation to Energize Worldwide 10G PON Deployments
Analyst Take: ADTRAN's Combo PON solution market footprint is shining a spotlight on why the broadband present and future needs to be fiber centric. The Combo-PON solution boosts the fiber cause by making upgrades to symmetrical 10G PON (i.e., 10 Gbps XGS-PON) streamlined through supporting the installed base of GPON subscribers without requiring a forklift to a new system. The Combo PON technology is available across ADTRAN's OLT (Optical Line Terminal) portfolio, including the disaggregated SDX 6000 series, integrated Total Access 5000 family of 10G fiber access platforms as well as low-density remote OLTs combined with the recently unveiled Micro-Cabinet.
I see ADRAN's Combo PON solution as advancing operator top-tier investment and upgrade prioritization of providing investment protection for their existing GPON plant while also adding new XGS-PON capabilities over a common ODN (Optical Distribution Network) including cabinets, fiber and splitters. As such, ADTRAN can assert savings of up to 50% in CapEx and 75% in space, 25% broader gigabit service coverage, and 25% lengthened network asset lifespan, powering improved revenues and I believe closely related ROI.
ADTRAN's Combo PON: Why Capitalizing on Operator 10G PON Readiness is Critical
I believe it is important to note the market drivers for 10G PON, especially as the market conditions that required swift implementation of higher symmetric bandwidth broadband capabilities during the peak of the COVID-19 crisis will continue and persist in post-pandemic society. These market conditions include major organizations adopting workforce policies on a permanent basis that allow employees to work-from-home (WFH) or work-from-anywhere (WFA) on a flexible basis.
Short-term tangible benefits include reducing or eliminating employee commutes to the office that diminish overall carbon emissions as well as decreasing expenditures on leasing and maintaining pre-pandemic levels of office space. Moreover, I see distance education for higher education students gaining more traction as well as broader community acceptance of remote health applications that enable doctors and medical professionals to assess patients over collaboration platforms. Also emerging applications such as 4K/8K streaming video, AR (Augmented Reality)/VR (Virtual Reality), cloud gaming, and video surveillance/security all fueling demand for fiber-based multigigabit broadband services.
In addition, 10G PON capabilities align with operator 5G-IoT builds as many top-tier operators are combining fiber and 5G services to meet customer fixed and mobile demands. The 10G PON standard enables operators to break new ground by deploying the unified architecture required to deliver symmetrical services to both residential and business customers from the same optical networking implementation, including fulfillment of 5G backhaul/fronthaul applications.
The main fixed access alternative to 10G PON and fiber in general is upgrading existing cable operator HFC (Hybrid Fiber Coax) plant to DOCSIS (Data Over Cable Service Interface Specification) 3.1 and DOCSIS 4.0 capabilities. However, HFC upgrades are complex and require additional cost considerations such as powering the nodes, amplifiers, and cable modems across any modification. All these devices rely on the availability of commercial power as well as battery backup systems.
Also, powered HFC devices have difficulty holding up in extreme weather conditions and require protection, adding to cost of HFC build and upgrades as well as ongoing OpEx to inspect and maintain these devices. For instance, any cable TV/Internet user can attest to experience having power but not cable service around unusual weather events due to such considerations.
And while DOCSIS 4.0 is promoted as supporting fiber-like maximum 10G downstream capacity and maximum 6G upstream capacity, cable subscribers must share the bandwidth with neighbors and other nearby customers, diminishing real-world bandwidth capabilities. In stark contrast, fiber connections are dedicated assuring bandwidth performance closer to maximum levels on a consistent, universal basis.
Accompanying ADTRAN's Combo PON portfolio update were new operator sales win announcements that included Armstrong, the 11th largest cable operator in the U.S., and three RDOF (Rural Digital Opportunity Fund) recipients consisting of New Lisbon Broadband and Communications (Indiana), Centre WISP (Pennsylvania), and Pennsylvania Telephone Company (PTC). I anticipate the Armstrong's decision to embrace 10G PON over fiber in lieu of upgrading to DOCSIS 4.0 will increasingly be emulated by cable operators across the board including greenfield and brownfield environments.
Key Takeaways on ADTRAN's Combo PON Update
The Combo PON proposition swiftly strengthens ADTRAN's competitive position in driving operator adoption and deployment of 10G-capable fiber networks, as evidenced by the 100+ deals amassed for the solution to date. In post-pandemic society, I see WFH/WFA, remote health/education collaboration, and video-related applications like 4K/8K streaming, AR/VR, and video surveillance all powering and ensuring the requirement for symmetrical multigigabit services across both the residential and business realms.
ADTRAN is attaining a competitive edge over rivals, such as Nokia, Calix, and Dasan Zhone in meeting emerging 10G PON demand and is also well-positioned to take advantage of geopolitical restrictions that target China-based Huawei and ZTE solutions. Now, ADTRAN is ready to play a pivotal role in assuring the acceleration of full-fiber implementations that fulfill burgeoning multi-gigabit service demands and innovation.
Disclosure: Futurum Research is a research and advisory firm that engages or has engaged in research, analysis, and advisory services with many technology companies, including those mentioned in this article. The author does not hold any equity positions with any company mentioned in this article.
Other insights from Futurum Research:
ADTRAN Updates and Sharpens Channel Partner Program
Clearfield Clearview Blue Cassette: Ready for Full-Fiber Prime Time with Double the Capacity and Greater Density
AT&T and Google Cloud are Ready for Prime Time 5G and Edge Computing Business
Image Credit: Fierce Telecom
The original version of this article was first published on Futurum Research.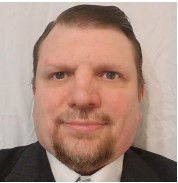 Ron is an experienced research expert and analyst, with over 20 years of experience in the digital and IT transformation markets. He is a recognized authority at tracking the evolution of and identifying the key disruptive trends within the service enablement ecosystem, including software and services, infrastructure, 5G/IoT, AI/analytics, security, cloud computing, revenue management, and regulatory issues.