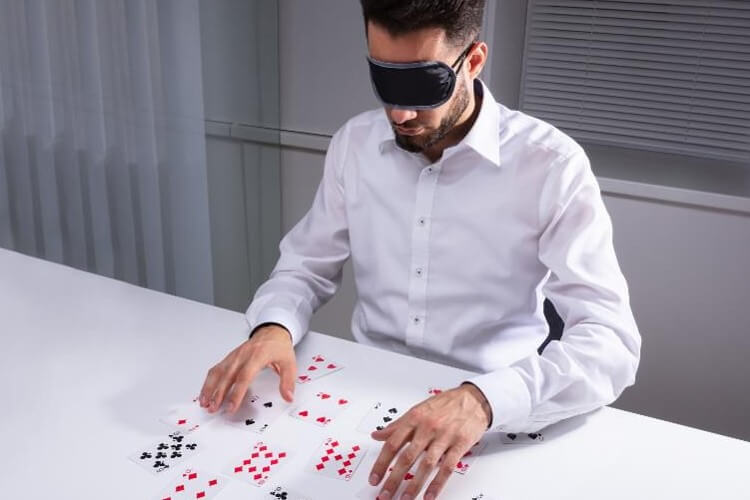 Every year I put together a list of digital transformation trends we are likely to see in the upcoming year. Now that we are halfway through the year, I wanted to take some time and discuss where we are now. Have any of these predictions come to fruition? Are there some lagging behind? The past six months of 2018 have shown us just how fast the world of technology moves. So, let's take a look at what's happened so far and discuss what we can expect for 2018 Digital Transformation Trends.
1. IoT Everywhere
Last year, I said that there were three main trends with IoT at the core — analytics, edge computing, and 5G — and that's still true today. While some of these trends have really taken off in the last six months — I'm looking at you, analytics — others are just starting to really burgeon into a new frontier. There was a reason I had IoT first on my list, it's paving the way for the 2018 digital transformation trends and will likely continue to do so for years to come.
2. Analytics
Advanced analytics are showing just how powerful the IoT really is. This year, the data from our IoT initiatives were supposed to be driven by a higher level of analytics, changing manufacturing, healthcare, smart cities and more. And guess what? It's working.
Truck manufacturer Navistar is now monitoring its fleet of 180,000 trucks using real-time data thanks to IoT and analytics. They are managing refueling and analyzing driver behavior to assess whether goods have been spoiled in transit. And this is only one success story from all over the world.
3. Everything at the Edge With Cloud Still Critical
We have heard about the concept of edge computing exploding throughout the tech world. And last year, this was the thought: the edge will become real-world micro-data centers where everything that used to happen in data centers can happen in real-time without them. However, I'm amending that thought. Now, data centers and edge computing need to work in harmony.
According to the Futurum 2018 Edge Computing Index, 64 percent of respondents are focused on combining edge computing and data center analytics and 72 percent have already begun implementing edge computing strategies. These companies are turning to IBM, Dell, Microsoft, and Cisco—to name a few—to help implement edge computing hardware solutions to improve efficiency in their data centers. It's clear that edge computing and data centers are just getting started and this is one of the 2018 digital transformation trends that will continue for years to come.
4. 5G Early Deployments Successful — Still Waiting for Mainstream Adoption
Last year, I said that the amount of data IoT devices produce will push providers to 5G faster, and while that's still true we are still waiting for it to go mainstream. The early 5G deployments are making meaningful strides though. Intel is leading the charge with several deployments in a wide spectrum of industries. These deployments all show that we are clearly at the precipice of 5G tech and that businesses stand to gain a lot from mainstream adoption. This will definitely be one of the 2018 digital transformation trends to keep watching in the coming years.
5. Blockchain Finds Its Way—Well Sort of
Blockchain, blockchain, blockchain. It's definitely reached peak buzzword status, but it's also finding its way outside the financial sector. Major cloud providers are now offering blockchain as a Service for increased security measures. Blockchain is also poised to disrupt industries and departments from banking to HR. But while there's a lot of talk about blockchain tech, we aren't seeing many smaller companies adopt the technology. Now I ask the question, how do you know if blockchain is right for your company? I think there's still a lot of potential in this field, but it's definitely taking longer than I expected.
6. AI Is Now Mainstream
"Alexa, turn off the light." "Siri, lock the front door." "Alexa, what's my schedule for tomorrow?" These are just a few of the commands that I said to my AI devices today. These virtual assistants are the norm, now. So much so, that companies are finding ways to add AI into their programs to make life easier for employees and consumers. We now have AI assistants embedded in our computer systems, platforms and software. Companies are using chatbots to aid their customer service. Again, I think we are just seeing the tip of the iceberg when it comes to AI power, so this is one of the 2018 digital transformation trends that will remain on my must-watch list for at least a few more years.
7. AR Takes Flight While VR Stagnates
AR has endless ways of improving our interaction with technology. However, VR is taking a backseat, albeit slowly. Last year, businesses were discovering that AR is cheaper and easier to use next to VR. With 3-D virtualization, companies can better train, pitch, and envision new products, without the large expense of VR.
Although VR still seems to be lagging a bit farther behind, there is still quite a way to go before AR or VR will reach its full fruition. There is lots of promise and opportunity, but not much has come to fruition yet. Companies are working on applications and cross-platform solutions that will hopefully open the floodgates at some point soon. For now, consumers are finding it difficult to place their funds in the young tech.
8. Fast Failure as a Service or FaaS
People want to buy FaaS. Rapid prototyping, 3D visualization and other fast fail methods will not only stay trendy, they will become a strategic initiative for all businesses. Companies such as Gremlin are marketing "chaos engineering" which are made to break your production environments on purpose. Why? So you can learn how to turn your failure into resistance.
9. Company Culture is Still the Biggest Hurdle
In the article from last year, I mentioned that if your company is struggling with culture issues then, they would struggle even harder this year. It is true. We still have to recognize that the digital transformation must be people-focused first. We must lead with experiences and seek out where technology enables and enhances those things to improve our culture. I've made it easy for you, if you're still struggling, take a look at the five critical steps to take to improve your culture.
10. Digital Transformation Isn't a Buzzword – It's the Way
It isn't just a buzzword. From last year to today, this has remained unchanged. Companies must expedite their digital transformation to drive their business forward. They must adapt to technological changes, work to improve the CX and fight for growth and opportunity. All of these technological advancements, whether on the fringe or in the middle of success, have the opportunity to change the face of business forever. Are you ready for the 2018 digital transformation trends?
The original version of this article was first published on Forbes.
Daniel Newman is the Principal Analyst of Futurum Research and the CEO of Broadsuite Media Group. Living his life at the intersection of people and technology, Daniel works with the world's largest technology brands exploring Digital Transformation and how it is influencing the enterprise. From Big Data to IoT to Cloud Computing, Newman makes the connections between business, people and tech that are required for companies to benefit most from their technology projects, which leads to his ideas regularly being cited in CIO.Com, CIO Review and hundreds of other sites across the world. A 5x Best Selling Author including his most recent "Building Dragons: Digital Transformation in the Experience Economy," Daniel is also a Forbes, Entrepreneur and Huffington Post Contributor. MBA and Graduate Adjunct Professor, Daniel Newman is a Chicago Native and his speaking takes him around the world each year as he shares his vision of the role technology will play in our future.