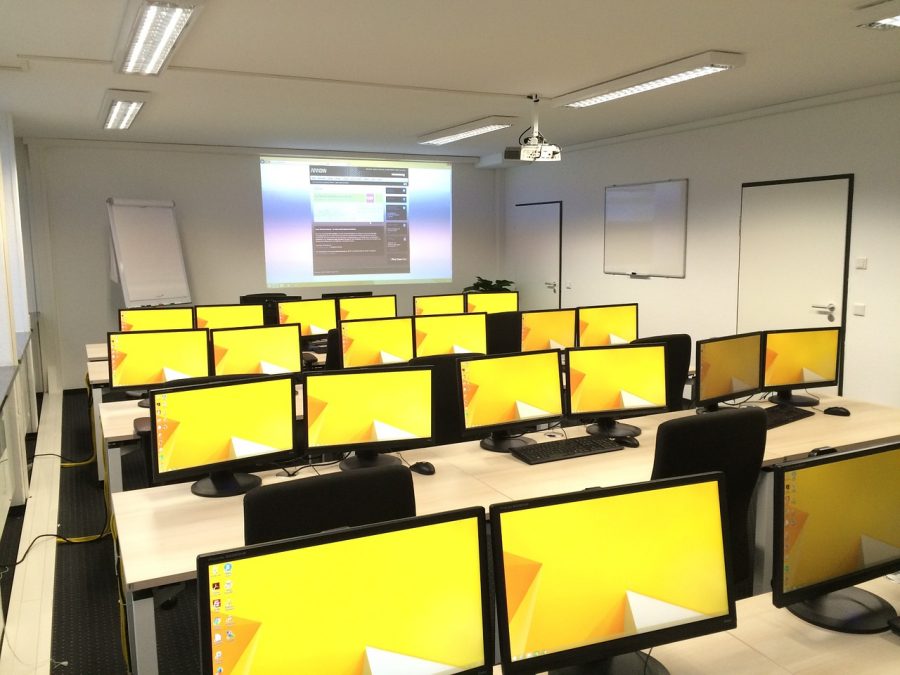 It is something we take for granted—our connectivity to the world around us. Whether we are working on a project at the local coffee shop, or binge watching our favorite show on Netflix, connectivity seems to be as easy as touching a button. When it comes to our children, allowing them to receive technology that is critical to their education should be paramount. However, most schools are hamstringed by the expense of internet access let alone the cost of technology devices.
In 2017, only 88% of schools report having sufficient Wi-Fi to support their technology requirements. According to the NCES, in 2015, there were around 111,800 schools, both private and public, within the United States. This percentage would conclude that a staggering 13,416 schools were without sufficient Wi-Fi for their endeavors.
To combat this discrepancy, the FCC or Federal Communications Commission has established the E-rate program, attempting to put an end to low connectivity for all. Let's discuss what the E-rate program is in more detail and dive into why technology is so important to education.
What Is the E-rate Program?
The FCC's E-rate program creates a more affordable way to acquire telecommunications and information services for schools and libraries throughout the country. With funding from the Universal Service Fund, discounts are provided to eligible schools and libraries for internet access and telecommunications.
The FCC has also shifted their focus to broadband to broaden the scope of the project. "The ongoing proliferation of innovative digital learning technologies and the need to connect students, teachers and consumers to jobs, life-long learning and information have led to a steady rise in demand for bandwidth in schools and libraries. In recent years, the FCC refocused E-rate from legacy telecommunications services to broadband, with a goal to significantly expand Wi-Fi access."
Schools and libraries can receive discounts on various services including telecommunications, telecommunications services, internet access, managed broadband services and maintenance of internal connections. These discounts range from 20 to 90 percent, with the higher level of discount being saved for higher poverty areas and schools in rural areas.
Why Is Technology Important for Education?
You simply cannot perform the functions of daily life without using some form of technology. How can we expect education to not follow suit? With so many advancements in mobile technology to software and its use in the classroom, schools that do not have access to this equipment or tech will fall behind. This is just one of the many reasons why technology is crucial for education.
Preparing for the Future
Technology allows teachers and faculty to help students prepare for their future careers. Mobile devices and applications are amazing tools for this preparation and give students a real-world glance into their future. New advancements such as artificial intelligence can assist teachers in enveloping students in real-life scenarios for more in-depth learning.
Tech Skill-Building
In a world full of technology, students can benefit from not only learning how to use technology but learning how to use it correctly. Everything from email etiquette to mobile application usage, students should be given guidelines on their use for their future endeavors and careers. How do we expect students to thrive in a tech-driven world, without any technological skills at all?
Increased Engagement
Children and teenagers are used to having technology at their fingertips. Toddlers are learning their ABCs using tablets within their homes. When they are placed into a K-12 school environment, traditional ways of learning could take some getting used to, creating a lack of engagement. Some students learn through visuals, while other students learn through engagement. It makes sense to use tablets or mobile devices in the classroom when students are already accustomed to learning that way.
Gives the Most Up to Date Information
Students all across the country need real time and up to date information for their education. With internet and connectivity, students are able to get this information quickly and efficiently. With the "Homework Gap", or the barriers that students face when an internet source is not available at home, in the forefront of our educational issues, students who are given ample information at school, may find this gap smaller than without it.
We are committed to offering education solutions for K-12 schools. These offerings include networking and connectivity, collaborative learning, educational devices and app support, digital media and asset management and protected campus services. With these offerings and the E-rate program, it is possible to bring advanced technology solutions in line with curriculum and achievement` goals.
This article was first published on New Era Technology.
New Era Technology works with customers as a trusted technology adviser. We help customers work faster, smarter and more securely in a rapidly changing digital world. More than 4,500 customers worldwide rely on collaboration, cloud, data networking, security, and managed service solutions from New Era to accelerate time to market, speed innovation, increase productivity, and create better learning experiences.