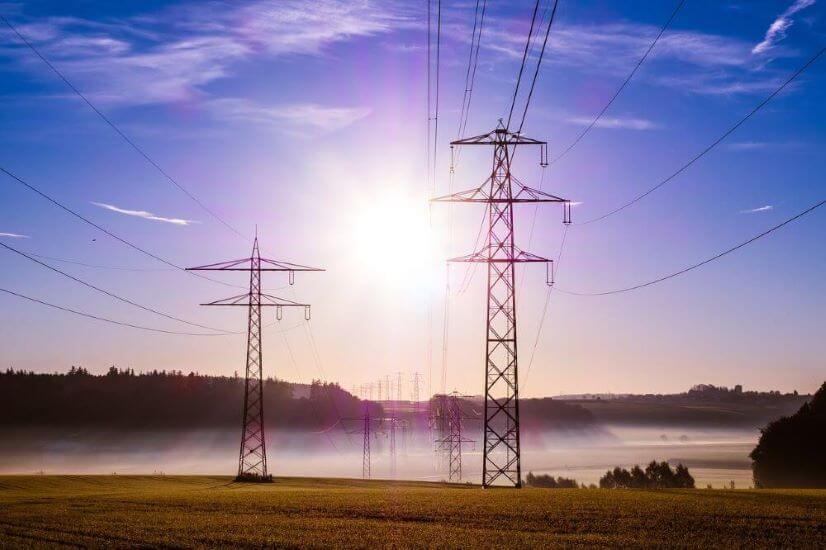 Much like companies in every other industry today, energy companies are focused on navigating the process of digital transformation. Technology is, of course, the driver of that transformation, and embracing innovation and disruption is rapidly becoming the new normal. But with change inherently comes risk. That's where blockchain technology and the role it will play in the energy industry is significant
What is Blockchain?
Blockchain is a decentralized list of records, called blocks, linked together using cryptography. These records in a block are incredibly secure, containing timestamps, transaction data, and are unable to be modified. Blockchain technology is being adopted by a variety of industries. And much in the same way open source software forever changed IT, blockchain is already doing or has the potential to do the same.
The Flexible Grid is Ripe for Blockchain
Energy companies are wrestling with a grid that is changing. Customers are interacting with and participating in the process more than ever before. Marketplaces are being created offering an array of Internet of Things (IoT) devices and innovative energy services. While exciting, this also increases the complexity and volatility of their management systems. In addition, utilities are incorporating Distributed Energy Resources (DERs) into their systems, which can be used individually or together to provide value to both the grid and utility customers.
Blockchain provides unique solutions and opportunities for this changing landscape through the use of immutable ledgers, decentralized architectures, and smart contracts. Blockchain's unchanging, decentralized ledger system can manage transactions and verifications from multiple channels. It can manage processes from the generation stage through to end-users in their smart homes and electric cars. That said, it is the early stages for blockchain technologies and there is much still to learn about governance, scalability and security.
How Blockchain is Changing Energy Generation, Distribution, and Use
The chart below developed by McKinsey illustrates some of the use cases for blockchain technology in energy, from secure power generation and renewable energy credits, to its possible role in wholesale power trading, grid resilience, and customer interactions.
The role that blockchain can play in transmission and distribution minimizes the need for brokers and indexing agencies, and blockchain-enabled sensors and controls allow for secure, centralized data. One of the many reasons the allure of blockchain is so great is its potential to impact the resilience of the grid as a whole. The Texas heat wave in August is but one example of recent challenges electric grids across the U.S. face as they deal with both climate change and the impact of additional renewables added to the grid. ERCOT — Texas' electric grid operator — managed the summer spell admirably. Still, the topic of grid resilience is top of mind for utilities everywhere.
For end users, blockchain could lead to energy-use efficiency, account management efficiencies, and faster and easier payment processes. As consumers become more hands-on with utilities and desire to manage their own microgrids, embrace smart home living, and transition to electric vehicles, blockchain technology offers much in the way of both contract management, payments by way of smart wallets, and the ability to play a role in grid management.
Blockchain Technology Can Help Distribute Where Other Sources Cannot
A blockchain-enabled distribution system has another key benefit. With many regions of the world lacking sufficient access to energy, blockchain can be a part of the solution.
A combination of blockchain, mobile apps, and digital sensors can distribute energy in these regions. A recent report from McKinsey describes what is possible: Blockchain allows a "local owner of a solar-generation system to sell power to neighbors," the report states "The solar-system owner installs a blockchain-enabled solar panel on credit from the installer, using a mobile phone to pay for the hardware in installments and incurring minimal fees. Once the solar installation is paid for, the owner can sell small, discrete amounts of solar power to nearby consumers as they need energy. Power requests and payments can be made via mobile phone."
Blockchain and Energy Management
While still in the early development stages, blockchain can play a role in energy management. The DOE has awarded a $1.05 million grant to ComEd, the University of Denver, Virginia Tech and software specialist BEM Controls to create an energy internet that will enhance building energy management and benefits to occupants.
Software being developed by BEM can increase energy efficiency through time-based energy management. ComEd is using its Grid of the Future Laboratory to develop a proof of concept and ready the project for rollout in the coming years.
BEM Controls selected blockchain to support its open architecture because of its recognized ability to ensure security for a broad range of transactions.
In describing the project BEM notes:
This end-to-end platform will provide utilities, distribution system operators (DSOs), building owners and Distributed Energy Resource (DER) owners the ability to conduct peer-to-peer transactions of both electricity generation (kilowatt-hours) and demand response capacity (negawatts) at scale. Utilities will also be able to improve the efficacy and security of demand response initiatives and grid infrastructure through real-time monitoring and control of building-level loads.
As DERs continue to expand, energy companies like ComEd are turning to interactive energy platforms to help manage the reality of increased volatility.
Is the Future on the Edges?
There is no question we are in an era where the grid is being disrupted, and blockchain is playing a role in that disruption. We are currently in a supply-follows-load world, but with variable renewable energy, the future will be designed around systems where load follows supply.
Blockchain technology's relatively low transaction costs increases competition and efficiency by allowing smaller energy producers to sell excess energy. Two-way energy flows are enabled on the network via real-time production data and the rapid production of smart contracts to execute those sales.
This load-follows-supply transition is not going to be fully realized today or tomorrow, but it is happening. Variable renewable energy clearly favors a system designed this way. Blockchain makes the flow of information and the security and simplicity of the process a natural fit for a future where the grid becomes increasingly flexible.
As you can see, the role blockchain technology will play in energy is a significant one. Transformation is an inevitable part of success for any business in any vertical today, and the energy sector is no exception. We look forward to continuing to see this transformation unfold and how blockchain technology can be used in innovative ways. It's going to be an interesting decade for sure.
The original version of this article was first published on Saxum.
Jeff Risley is the Chief Strategy Officer for Saxum, an issues-based, marketing communication agency founded in 2003, with offices in Oklahoma City, Houston, and Tulsa. Jeff has spent his career in marketing and business development, largely focused in the energy sector, but also leading teams focused on disruptive solutions, infrastructure, place-making, criminal justice reform, and education reform. As you might guess, he's not afraid to tackle important issues in the world and he's as passionate about working to effect change as he is about helping clients realize their visions and achieve their goals. Saxum has been on the Inc. 5000 list for eight straight years, and that's an accomplishment the entire Saxum team is proud of. You can find Jeff on Twitter at @RisleyRanch and connect with him on LinkedIn here: Jeff Risley on LinkedIn or email him at jrisley@saxum.com.