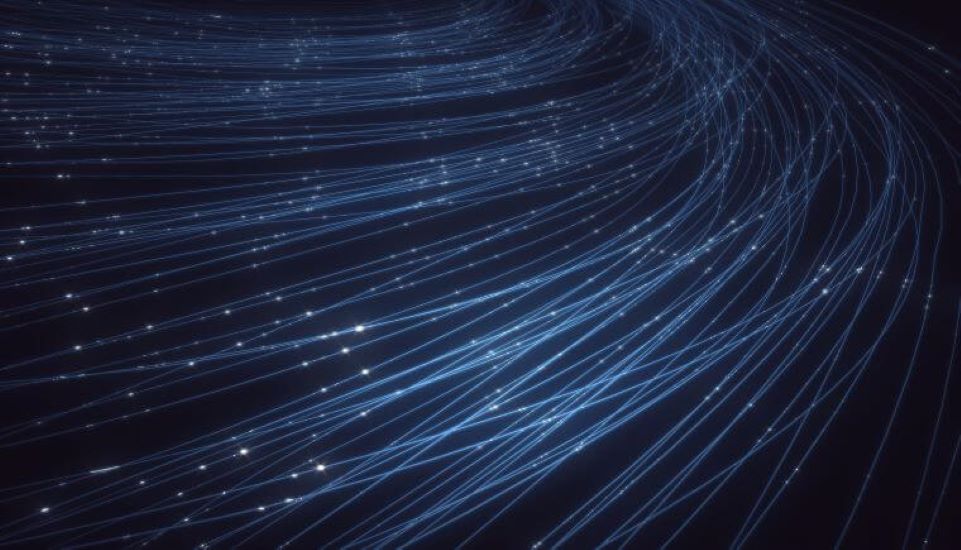 The News: The ADTRAN SD-Access portfolio is clearly showcasing its German and French connections. ADTRAN, a provider of next-generation open networking and subscriber experience solutions, announced that M-net, a major fiber optics operator in Germany, has selected the ADTRAN Software-Defined Access (SD-Access) portfolio, specifically for its Fiber-to-the-Building (FTTB) products, and Mosaic Cloud Platform to help accelerate the introduction of gigabit services to its residential and business customers. M-net is leveraging ADTRAN's second-generation Gfast technology to expand its fiber broadband network coverage by leveraging the existing wiring throughout the buildings within its footprint. Read the ADTRAN/M-net press release.
The M-net deal follows on ADTRAN sharing that Deutsche Telekom (DT) selected its SDX OLT solutions for deployment as part of DT's new Access 4.0 network, as well as to be deployed in its existing architectures along with ADTRAN's SDN-enabled management system, Mosaic Cloud Platform. Read the full ADTRAN/DT press release. In addition, ADTRAN signed a joint development project with Orange as part of its Access Renewal and Evolution Strategy (ARES) program. The partnership is focused on the application of Software-Defined Networking (SDN) technology to fixed fiber access networks. Read the full ADTRAN/Orange press release.
The ADTRAN SD-Access Portfolio and the Company's European CSP Engagements Validates SD-Access Portfolio's Agility
Analyst Take: ADTRAN is demonstrating its competitive resiliency by announcing a string of high-profile European operator deals. The wins attest to ADTRAN's versatility, as well as the sales and marketing acumen of the company in meeting the broad range of rapidly evolving operator intelligent access demands. In particular, the ADTRAN SD-Access portfolio and Mosaic Cloud Platform are proving integral in fulfilling these emerging operator fixed access demands.
This was key because ADTRAN needed to tout the string of new deals with European CSPs to demonstrate its SD-Access portfolio is fulfilling the unique fixed access demands of a diverse range of operator requirements. M-net, for instance, needed to deploy ADTRAN's Gigabit Gfast fiber extension solution and Mosaic Cloud Platform to fulfill its ongoing operational requirements and network expansion objectives in delivering automated business and residential services across its multi-dwelling unit footprint. M-net chose ADTRAN's Gigabit Gfast solution due to its ability to deliver gigabit services across existing fiber to the building (FTTB) infrastructure while minimizing interference and carbon footprint.
DT is integrating ADTRAN's SDX OLT (optical line terminal) solutions into its Access 4.0 SDN-enabled Broadband Access (SEBA) architecture to provide GPON (Gigabit Passive Optical Network) and XGS-PON (10 Gigabit Symmetrical PON) services in open environments. DT's Access 4.0 program targets developing an open, programmable, and extensible access platform to accelerate Gigabit services as a compelling edge-cloud use case. I view DT's Access 4.0 program as a critical marker in gauging the ecosystem success of the ONF (Open Network Foundation) SEBA platform and its goal of supporting a multitude of virtualized access technologies at the edge, including PON, Gfast, and eventually DOCSIS (Data over Cable Service Interface Specification). Through the successful implementation of DT's Access 4.0 OLT network, I anticipate ADTRAN will play a more critical role in driving SEBA-based architectures that support the traffic optimization policies key to directing traffic directly to backbones and avoiding inefficient, expensive VNF processing on servers.
Orange is enlisting ADTRAN to joint develop its Access Renewal and Evolution Strategy (ARES) program. The key goals of the ARES program includes providing a roadmap for Orange to build-out its Software-Defined management architecture, assure existing network elements integrate with third-party orchestration and management platforms, and lock-in alignment with Orange's engineering policies for GPON and XGS-PON deployments. I expect the co-development alliance with Orange will enable ADTRAN to exercise more ecosystem influence in communications service provider (CSP) evaluation and testing of SDN-based programming throughout their next-gen fixed access networks.
The ADTRAN SD-Access Portfolio Market Momentum is Impacting Competitive Landscape
Through the three new high-profile European engagements, the ADTRAN SD-Access portfolio appears to be meeting the evolving SDN-centric demands of operators even during the unfolding challenges of the global COVID-19 pandemic crisis. I foresee operators putting higher investment priority in their fixed access networks throughout 2020 and 2021 to meet the surge of network-wide bandwidth demand driven by the rapid expansion of remote workforce and consumer content traffic. For example, many enterprises are now committing to supporting a broader remote workforce due to primarily to the COVID-19 induced crisis.
The set of new CSP deals in Germany and France indicate ADTRAN is competing successfully against China-based stalwart Huawei, as well as formidable foes ZTE and Nokia. After China, Huawei and ZTE's long-term competitive success in the fixed access market relies heavily in defending their foothold in the European market. However, governments throughout Europe are scrutinizing the role of Huawei and ZTE, especially in 5G network builds including 5G backhaul, due to national cybersecurity concerns stemming in large part from the lobbying efforts of the United States. Factor in the consternation of many European governments in how China handled the COVID-19 crisis, I anticipate the geopolitical aspects will make the competitive situation for Huawei and ZTE more difficult. Regardless of how the geopolitical aspects play out, I view ADTRAN as better positioned to win more deals across the European competitive landscape.
ADTRAN's recent string of major operator wins in Germany and France fortifies its ability to drive more operator consideration of its SD-Access portfolio, particularly in fulfilling the distinct fixed access needs of operators in Europe. Moreover, I see ADTRAN expanding its SDN/NFV ecosystem influence in powering CSP adoption of open network fixed access platforms, including ONF SEBA architectures, throughout 2020 as well as beyond the ongoing COVID-19 pandemic crisis.
Futurum Research provides industry research and analysis. These columns are for educational purposes only and should not be considered in any way investment advice.
Other Insights from Futurum Research:
ADTRAN Readies Operators for Connect America Fund Compliance
Cisco Prepares Service Providers to Follow the 5G Money in the Cloud
British Government, Vodafone, impose limits on Huawei's access to 5G networks
Image Credit:  Broadband Communities
The original version of this article was first published on  Futurum Research.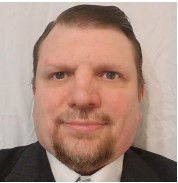 Ron is an experienced research expert and analyst, with over 20 years of experience in the digital and IT transformation markets. He is a recognized authority at tracking the evolution of and identifying the key disruptive trends within the service enablement ecosystem, including software and services, infrastructure, 5G/IoT, AI/analytics, security, cloud computing, revenue management, and regulatory issues.