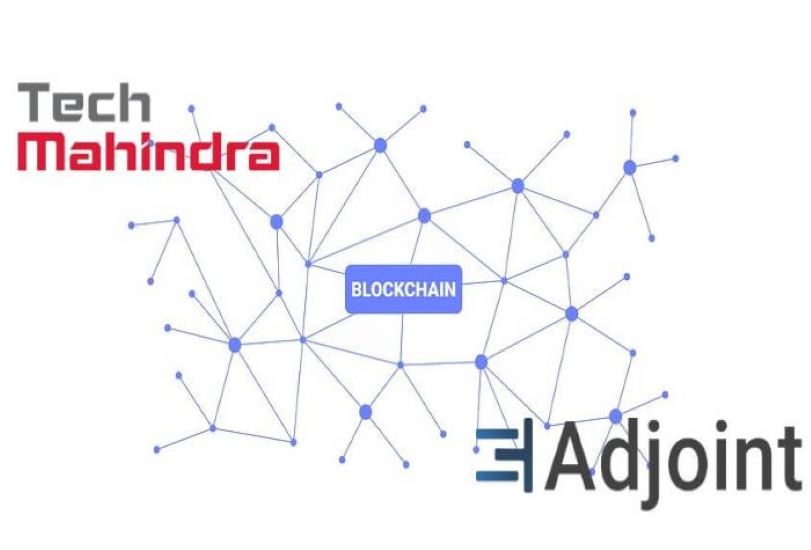 This week, Tech Mahindra and Adjoint announced their joint blockchain solution for secure enterprise financial management and insurance services across locations in order to improve the customer experience. The alliance claims the solution will save customers up $4 million for every 1 billion of financial risk management and banking relationships. The solution is built upon Uplink, an open source distributed ledger platform designed to improve efficiency, security, and compliance in modern financial processes. It uses a messaging and consensus protocol mechanism through which the participants in the Blockchain ecosystem agree on the data to be put in the blockchain ledger. It is designed to enable enterprises to quickly deploy, verify, and execute secure, multi-party workflows. Read the full press release here.
Tech Mahindra and Adjoint Fire up a Mutually Beneficial Blockchain Relationship
Analyst Take: Tech Mahindra needed to partner with Adjoint in order to augment the customization of its treasury and insurance solutions targeted at the Asia, Europe and the U.S. regional markets. The combined solution will aid clients in ensuring sensitive data complies with general data protection regulation (GDPR) requirements. In Europe, GDPR compliance is already requisite with the U.S. and parts of Asia expected to follow suit with their own GDPR-like mandates. Moreover, major financial institutions like Capital One, have proven vulnerable to high-profile security breaches. Such incidents add fuel to enterprise consideration of blockchain-based solutions for financial management and insurance applications.
Through the Adjoint solution, Tech Mahindra enables enterprises to certify prioritized business cases with their own data in their own secure environments as well as enrich the user experience by eliminating out-of-order and double data entry errors. For Adjoint, partnering with Tech Mahindra is a massive sales and marketing boost as it now accesses Tech Mahindra's vast channel resources of 125,700+ professionals across 90 countries and business relations with 941 global customers, especially its Banking, Financial Services, & Insurance (BFSI) clients.
Sky High Marketing Claims Risk Singeing Credibility
Right out of the starting gate, Tech Mahindra and Adjoint asserted the delivery of the industry's "first" blockchain solution for secure enterprise financial management and insurance applications. While such marketing braggadocio is not unique in the Information and Communications Technology (ICT) industry, it does leave the partnership susceptible to rivals challenging their sales and marketing credibility on the issue. For example, non-profit advisory group American Association of Insurance Services (AAIS) has launched a system built on blockchain technology from IBM to help insurers streamline data reporting. AIG and Standard Chartered are collaborating with IBM to develop a new multinational insurance policy based on IBM Blockchain. In 2018, Microsoft worked with global professional services firm EY, network security expert Guardtime, blockchain technology provider R3, and global shipping giant A.P. Moller – Maersk to create Insurwave, a breakthrough blockchain platform for marine insurance. Moreover, in order for the alliance to rapidly establish and credibility for their joint solution they need to secure and promote customer endorsements to counter the inroads major blockchain rivals IBM and Microsoft can already claim.
As such, Tech Mahindra and Adjoint risk having their marketing credibility going up in smoke until they can demonstrate verifiable customer traction and the delivery of a solution superior to major rivals like IBM and Microsoft. Key to the long-term success of Tech Mahindra and Adjoint is the sustained acceptance and maturation of blockchain technology. The prolonged testing, avoidance, or rejection of blockchain technology can derail and jeopardize the prime objective of providing secure, holistic automation of financial and insurance processes that reduce costs and eradicates the cumbersome process of data entry and reconciliations, which is still common in many current bank and corporate environments.
Futurum Research provides industry research and analysis. These columns are for educational purposes only and should not be considered in any way investment advice.
More insights from Futurum Research:
VMworld 2019: Tanzu Announcement Brings It All Together 
Salesforce Delivers Strong Q2, But Questions Still Loom Over SaaS Giant
ADTRAN Readies Operators for Connect America Fund Compliance
Photo Credit: CIOL
The original version of this article was first published on Futurum Research.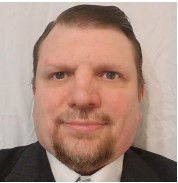 Ron is an experienced research expert and analyst, with over 20 years of experience in the digital and IT transformation markets. He is a recognized authority at tracking the evolution of and identifying the key disruptive trends within the service enablement ecosystem, including software and services, infrastructure, 5G/IoT, AI/analytics, security, cloud computing, revenue management, and regulatory issues.