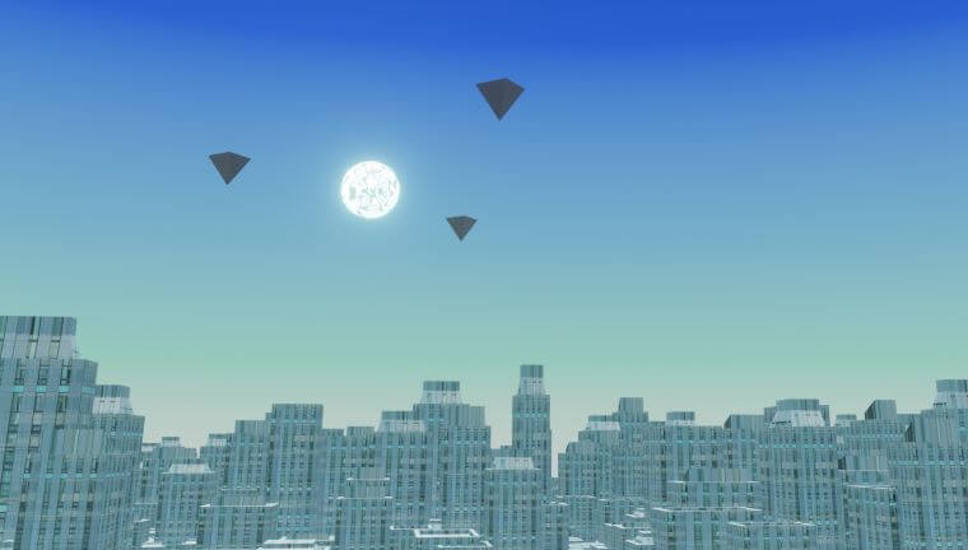 The News: SUSECon Digital '22, the annual global technical conference for SUSE customers, partners, and community enthusiasts has been going on this week and the company announced SLES 15.4 and a raft of updates to Rancher and Neuvector. For more details of what was announced check out the Press Release.
SUSECon Digital 22: Announcements from the All Things SUSE Conference
Analyst Take: SUSECon Digital '22 was in the news this week, with a rash of announcements designed to excite SUSE customers and partners. With the focus being split between the company's core SUSE Linux Enterprise (SLE) cash cow and the more innovative high growth elements of the portfolio, in Rancher and NeuVector, the team at SUSE has been busy. Here's a look at what I consider some of the most interesting announcements coming out of SUSECon Digital '22.
SUSE SLE 15.4
The core Linux distribution is where the likes of Red Hat and SUSE make their money. This is the longest standing and most stable part of both businesses. The model here is that while enterprises want to adopt Linux, they want a stable, tested and, more importantly a supported version of a Linux distribution. And they are more than willing to pay an annual subscription for the privilege. While this element of SUSEs business is not sexy, it is vital to the financial health of the company. With every SaaS business touting its ARR credentials, the Linux distribution business is an ARR machine, contracted recurring revenue is the lifeblood of high valuations, and SUSE has such an engine with SLE. Against this backdrop, SUSE is wise to remain focused on investing in SLE.
Stability and roadmap execution is the order of the day when it comes to successful Linux distributions, and one could argue that the Germanic engineering prowess of SUSE is perfectly suited to this task. IT departments globally don't want major disruptive changes released every year. What they prefer is incremental innovation elegantly packaged — with SLE 15.4, their wishes have been heard. SLE 15 appeared in 2018, and the company puts out a new version about once a year. SLE 15.4 is what the company calls a "service pack," but for the free distro version, it's just a simple point release.
To put this in context, SLES 15 has a 13 year life cycle, with 10 years of General Support and three years of Extended Support. Version SP3 will be fully maintained and supported until six months after the release of SLES 15 SP4. IT Ops teams will have until December 2022 to move from SP3 to SP4.
SLE "service packs" are new product releases, containing newer component versions. By way of comparison, the deltas between SUSE SPs are greater than in Red Hat Enterprise Linux point releases. One area where SUSE has made progress in recent times is to focus on, the relationship between SLE and openSUSE Leap, with the two now being broadly comparable to the relationship between Red Hat's RHEL and CentOS Linux. What this means in practice is that the underlying codebase is the same, with the same major versions of the same products.
SLE 15 Service Pack 3 was launched last June at SUSECon's event, and coincided with openSUSE Leap 15.3 being released. At this point, SUSE took a similar approach to that of Red Hat with CentOS, Stream, and RHEL and synchronized the free Leap product with its enterprise version's codebase. This approach makes perfect sense and was echoed in the recent RHEL 9 release as I was briefed by the Red Hat team. We can expect new versions to follow this model and, according to the openSUSE roadmap, this should continue through SLE 15 SP7. Does this mean we can expect SP 15.7 to be the last SP for 15? That is probably the case, although on this front SUSE is tight-lipped. I fully expect SLE 16 to be based on the company's Adaptable Linux Platform initiative, but we will have to wait and see, probably for another SUSECon main stage presentation. See the SUSE Linux Enterprise Server 15 SP4 for more details on the feature function.
SUSE's Focus is on: Security, Security, and Even More Security
Every press release we read and product announcement we cover has a security dimension these days. SLE 15.4 is no different. The headline for SLE 15.4 was Supply chain Levels for Software Artifacts (SLSA) Level 4 compliance. SLSA, is a framework for ensuring the integrity of software artifacts throughout the software supply chain." Started by Google, SLSA lives under the Linux Foundation's collaborative project structure.
Through SLSA Level 4 compliance, SUSE is claiming that its code has been given a two-person review of all changes and uses a hermetic, reproducible build process. This level of oversight is the highest level of SLSE compliance — In practice, it means that SLE customers can sleep well at night with a high degree of confidence that the software hasn't been touched by hackers.
Another announcement that caught my eye was that SLE 15 SP4 also supports confidential computing if running on AMD Secure Encrypted Virtualization-Encrypted State (SEV-ES) CPUs. We have written extensively about Confidential Computing here at Futurum and conducted primary research on the topic, and we believe this domain will grow as companies and government agencies look to deploy the most secure infrastructure. Simply put, Confidential Computing means going further than just encrypting data when it's at rest in storage or in-flight on the network. Iit also means encrypted data in memory or in the CPU while it is in use. According to SUSE, SLE 15 SP4 is the first Linux distribution to support this. Today, this functionality is only available on Google Cloud, although we can expect to see it supported on other hyperscale clouds soon.
To summarize where the company is heading with SLE 15.4SUSE, SUSE CEO Melissa Di Donato said during her SUSECon keynote, "From our business-critical Linux … we are on course to becoming the most trusted and most secure open source infrastructure provider in the market."
SUSE Rancher and NeuVector Updates
Where SLE is the cash cow for SUSE, SUSE Rancher and NeuVector are the innovation engines, and the company is working to position itself as the container company in the minds of enterprise buyers. The company is hyper-focused on delivering the best experience for DevOps teams in the domain of enterprise container management, orchestration, and security.
Building on last month's availability of SUSE NeuVector 5.0 and SUSE Rancher 2.6.5, which I covered in some depth at the time, it was not surprising to see SUSE continue to highlight the company innovation engine at their flagship event.
The quickfire highlights from the announcement were:
SUSE Rancher Adoption – Rancher Desktop adoption has grown over 300% since its 1.0 release in January. This is a key metric, and one I will be tracking going forward as it provides directional sentiment to the developer community feelings toward Rancher, which is vital to underpin growth. The 1.6 release provides SUSE customers with enhanced dashboard capabilities, including drop-down features and a new command-line tool called rdctl that enables command-line access to GUI features. These new enhancements will no doubt help users with tasks such as scripting (for automation, CI/CD), troubleshooting, and remote management, which will be appreciated by the teams closest to console.
Container storage – Longhorn is becoming crucial to SUSE and its enterprise customers and with 1.3, the company delivers enhanced API using Kubernetes CRDs, which allows Longhorn settings to be customized via kubectl and GitOps-based tools. According to SUSE, its customers will also benefit from the new storage area network, which accelerates storage replication performance through dedicated NICs, volume cloning support that duplicates environments, and persistent data for scaling, testing, and validating cloud-native apps.
Expanded partner focus – SUSE Rancher now supports IBM zSystems and LinuxONE environments, which enables IBM Z customers to benefit from the latest development brought by the Telum chip and z16. I will be watching this closely going forward as this disrupts the stranglehold that OpenShift has had on the mainframe, and SUSE has always had a strong market share on Linux based Mainframe deployments. For more details and a deeper dive on this topic, refer to this recently commissioned paper we have published on this topic: SUSE's Innovation Engine Roars: SUSE Rancher Now on IBM zSystems and LinuxONE.
Enterprise-grade security – Building on the security enhancements announced at SUSECon and recently at KubeCon, SUSE is proving guidance that it intends to release a new Rancher edition with additional enterprise security and compliance capabilities later this year to directly serve the evolving needs of regulated enterprise customers, as well as government agencies.
Overall Impressions from SUSECon Digital '22
My overall impressions from SUSECon Digital '22 is in line with what I have observed over the course of the last several months as I've monitored the company. SUSE CEO Melissa DiDonato is proving to be a worthy steward of SUSE and I am impressed with both the sales and marketing buzz the company is creating, as well as by the detailed development roadmap execution that is clearly going on in parallel.
This is a hard double act to pull off at scale, and I believe the company is well-positioned to deliver a strong set of numbers in the quarters ahead. What I will be looking for moving forward is the adoption of SUSE Rancher by large blue chip companies. If SUSE is to break out and differentiate itself in the container management space, the company will need to recruit some significant names to its roster of client logos. The recently appointed Adam Spearing is an industry veteran and certainly has the background to deliver here, and the sales team's ability to deliver some big wins is all that is left to complete the picture. I would like to see some multi-million dollar references for SUSE Rancher in the coming months, which would cement them as a top player in the space and and back up the product innovation happening within the company.
Disclosure: Futurum Research is a research and advisory firm that engages or has engaged in research, analysis, and advisory services with many technology companies, including those mentioned in this article. The author does not hold any equity positions with any company mentioned in this article.
Analysis and opinions expressed herein are specific to the analyst individually and data and other information that might have been provided for validation, not those of Futurum Research as a whole.
Other insights from Futurum Research:
The Rise of Confidential Computing — Trust: The New Battlefield in the Age of Digital Transformation
Confidential Computing: The Future of Data Security and Trust
Is SUSE Becoming the Container Company?
SUSE Announces Solid Q1 Earnings and Updates on Rancher Growth — Are They Becoming an Acquisition Target?
Image Credit: SUSE
The original version of this article was first published on Futurum Research.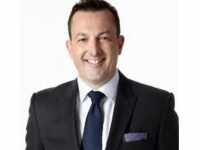 Steven Dickens is Vice President of Sales and Business Development and Senior Analyst at Futurum Research. Operating at the crossroads of technology and disruption, Steven engages with the world's largest technology brands exploring new operating models and how they drive innovation and competitive edge for the enterprise. With experience in Open Source, Mission Critical Infrastructure, Cryptocurrencies, Blockchain, and FinTech innovation, Dickens makes the connections between the C-Suite executives, end users, and tech practitioners that are required for companies to drive maximum advantage from their technology deployments. Steven is an alumnus of industry titans such as HPE and IBM and has led multi-hundred million dollar sales teams that operate on the global stage. Steven was a founding board member, former Chairperson, and now Board Advisor for the Open Mainframe Project, a Linux Foundation Project promoting Open Source on the mainframe. Steven Dickens is a Birmingham, UK native, and his speaking engagements take him around the world each year as he shares his insights on the role technology and how it can transform our lives going forward.