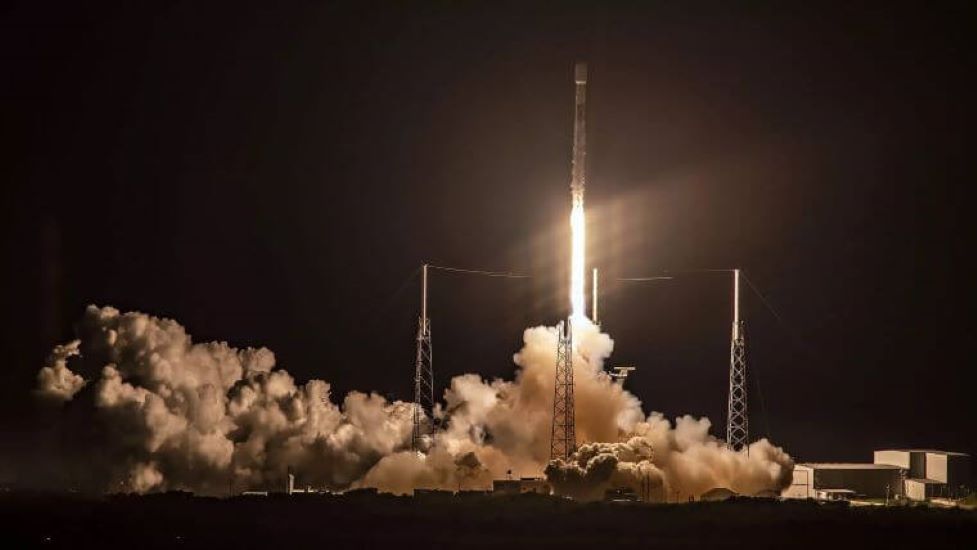 The News: SpaceX successfully launched a new Starlink rideshare mission into orbit this week carrying 58 Starlink satellites and three small SkyStat satellites. In addition to beefing up the number of satellites for its broadband internet effort, SpaceX continues its rideshare effort with another satellite partner and breaks a record for using the same booster for the sixth time. Read more about the Starlink mission here.
Analyst Take: SpaceX keeps up its momentum with its second mission in a month. The Falcon 9 rocket carried 58 SpaceX Starlink satellites and three small SkySat satellites for the California-based imaging company, Planet, from Florida's Cape Canaveral Air Force Station.
Putting his money where his mouth is, Elon Musk has always been vocal about his mission with SpaceX is to strive for reusability. Where historically, rockets are discarded and never used again, SpaceX's Falcon 9 has proved the same first stage booster can launch and land multiple times, and has now broken a record for using the same booster being used six times. The booster used in this week's flight, which is named B1049 by SpaceX, has previously launched three separate Starlink flights, as well as the Telstar 18 VANTAGE and Iridium-8 missions. Approximately eight minutes after liftoff, the booster returned safely onto the deck of SpaceX's drone ship in the Atlantic Ocean. This week's mission also marks the 40th reflight of the Falcon 9 and the 99th launch of all versions of the Falcon.
In addition to breaking records, it's important to note SpaceX's continued use of its satellite rideshare model. In my previous post SpaceX Starlink Sends Up More Satellites and Preps for High-Speed Broadband, I wrote about SpaceX's first Starlink mission this month carrying two BlackSky satellites, one of SpaceX's customers through launch services provider Spaceflight. The satellite payload from both this month's missions will join the company's constellation already in low Earth orbit as it gets ready to begin its beta test to provide low-latency, high-speed broadband to parts of the U.S. and Canada by the end of this year.
SpaceX's efforts in reusability of equipment and its rideshare model prove that Musk is trying to be efficient with resources to make the most of his investments. As this is a trait that will prove beneficial for SpaceX in terms of long term expenditures and smart, profitable partnerships, it will also benefit government funded efforts. For example, NASA and SpaceX are targeting October 23rd for the first operational flight, with astronauts of the Crew Dragon spacecraft and Falcon 9 rocket, to the International Space Station as a part of the agency's Commercial Crew Program. This mission will be the first of regular rotational missions and the use of SpaceX's reusable hardware will help make this government effort be more efficient as well. As SpaceX goes full speed ahead with its satellite and space station missions, I look forward to seeing its continued innovation and efforts.
Futurum Research provides industry research and analysis. These columns are for educational purposes only and should not be considered in any way investment advice.
Other insights from the Futurum team:
SpaceX Starlink Sends Up More Satellites and Preps for High-Speed Broadband
Internet Satellites Continue to Crowd the Skies — SpaceX and OneWeb Lead the Way
Space Tech: What Do Private Space Efforts Mean for the Tech Sector?
Image Credit: CNet
The original version of this article was first published on Futurum Research.
Sarah brings 24 years of experience as an industry analyst to the Futurum team. She most recently served as the head of industry research for Oracle. Her experience working as a research director and analyst extends across multiple focus areas including AI, big data and analytics, cloud infrastructure and operations, OSS/BSS, customer experience, IoT, SDN/NFV, mobile enterprise, cable/MSO issues, and managed services. Sarah has also conducted primary research of the retail, banking, financial services, healthcare, higher ed, manufacturing, and insurance industries and her research has been cited by media such as Forbes, U.S. News & World Report, VentureBeat, ReCode, and various trade publications, such as eMarketer and The Financial Brand.