SoftBank Delivers 5G Upset, and it's Spring Time for Ericsson and Nokia, Winter Time for Huawei
Japanese tech giant SoftBank Corp. chose Nokia Corp. and Ericsson as the main suppliers for its upcoming fifth-generation wireless network (5G), the Financial Times reported on Wednesday. ​SoftBank's leadership reached the decision on this key technology despite earlier cooperation and tests conducted with Huawei Technologies Co. Ltd.
Last week, the largest Japanese mobile carriers, including SoftBank, delayed the launch date for the sale of new Huawei smartphone model P30, stating they will evaluate whether they could sell it to their consumers "with confidence."
Chinese manufacturers suffered multiple blows after the United States Commerce Department banned it from purchasing technology from US companies. Previously, numerous suppliers decided to suspend their cooperation with Huawei. Read the full story at the Financial Times.
SoftBank's 5G Move is a Dramatic Shift
Analyst Take:  SoftBank's official decision to use Ericsson and Nokia for its strategic 5G buildout is a dramatic shift for the operator, although not a complete shock, as this outcome has been expected since December 2018. There is no doubt Huawei is beginning to feel the crunch from the U.S. Department of Commerce's decision to block the company from contracting with U.S. companies without government approval. The ban, instituted this month, has already obliged suppliers such as Google to suspend engagement with the Chinese tech titan. Before the wider ban, Congress passed legislation barring use of Huawei products in government work, due to security concerns.
Last year, the U.S. Commerce Department lifted a similar export ban on ZTE, after the Chinese supplier paid a $1.4 billion penalty. The ban undermined ZTE by preventing US companies from providing the company products and services. The ban was instituted after the U.S. government determined that ZTE violated the terms of a 2017 settlement. The major difference between the cases is that there is no settlement or fine that would rapidly resolve the Huawei ban. In contrast, Huawei's presence itself, especially in 5G networks, is deemed a broad national security risk by the U.S.
Since the U.S. and Japan are close allies, Japan was already on the list of allied countries leaning toward limiting Huawei's influence in 5G network builds. SoftBank, in particular, used Huawei and ZTE as the major suppliers for its 4G/LTE network and Huawei was participating in the operator's 5G trials. Following SoftBank's decision, Japan's other major mobile operators, NTT Docomo and KDDI, are expected to follow suit. As a result, SoftBank will avoid any competitive disadvantages stemming from not using Huawei gear and services. Equally important, all three operators are discarding plans to sell Huawei mobile devices due primarily to the impact of the US supply ban.
Overall, the long-time term competitive implications for Huawei are now dire. The supply ban hinders its ability to compete even in markets that have not instituted restrictions on its gear on the basis of national security concerns. Many loyal customers will need to figure out if they can sell Huawei devices or use Huawei gear in confidence as long as the U.S. export ban is in effect.
The Fallout For Huawei
The fallout for Huawei is significant, and can impede and diminish the hard-fought inroads the company has made in the carrier and mobile device realms.
Huawei is caught in the middle of the geopolitical crossfire between China and the U.S. including a resolution of Huawei's situation in a broader U.S.-China trade agreement could offer a feasible solution, particularly if Huawei's legal challenges in the U.S. court system meet a dead end—the expected outcome since the courts have consistently supported the U.S. government in similar disputes within national security contexts.
However, a broad U.S.-China trade agreement is currently stalled, with no resolution in sight. Even if a trade agreement is reached in the near future, there is no assurance Huawei's situation would be included. No wonder Ericsson and Nokia are increasingly bullish on their global 5G prospects.
The original version of this article was first published on Futurum Research.
Check out some of my recent articles:
HPE Bets Big on Edge Computing
DTW 2019: Netcracker Proves Digital Transformation is the Real Deal
Ericsson 5G Consumer Potential Report — Myth Busters!
Related articles:
Technology War: Sanctions Against Huawei Impact US Chipmakers and Other Tech Cos.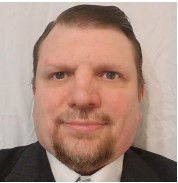 Ron is an experienced research expert and analyst, with over 20 years of experience in the digital and IT transformation markets. He is a recognized authority at tracking the evolution of and identifying the key disruptive trends within the service enablement ecosystem, including software and services, infrastructure, 5G/IoT, AI/analytics, security, cloud computing, revenue management, and regulatory issues.