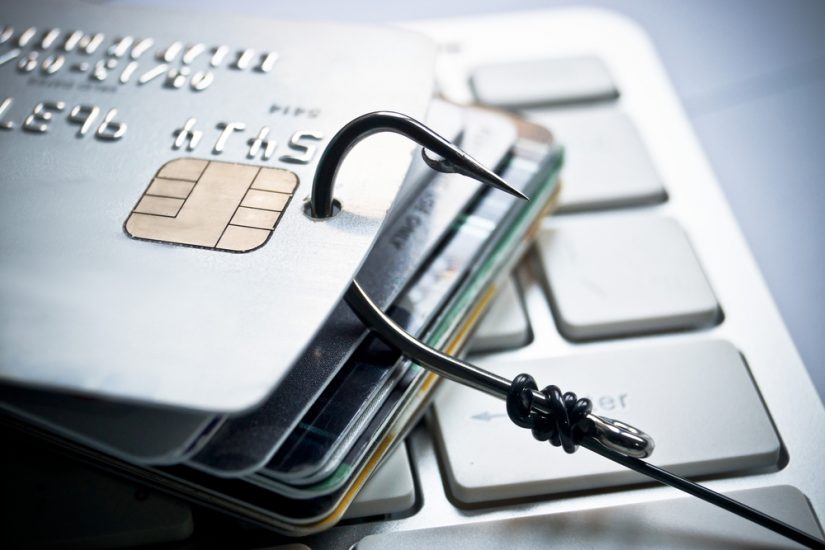 Did you know that 40% of all cyber attacks are focused on companies with less than 500 employees? What about this fact: only 14% of small businesses have a plan for keeping their company secure. Unfortunately, small business cybercrime is on the rise. We are aware of big enterprises that fall victim to cybercrimes, but attacks on small businesses are left in the shadows—and it's time to bring them to light.
Lack of time and money play a huge role in small business cybercrime risk. But this vulnerability doesn't have to be a downfall. Can SMBs win the war on cybercrime? By being proactive about security, we believe so. Keep reading to discover four ways SMBs can come out on top.
Train Employees Constantly
Technology changes almost daily and for your employees, keeping up with security measures may not be their top priority. Cybercriminals are keeping up with sophisticated cybersecurity systems. It's not enough to set it and forget it. To lower small business cybercrime risk, it is critical to train employees on the importance of security and often.
Employees are often involved in an unsecured environment without even realizing. Threats come in many forms including email scams, data thefts and email phishing scams that can push an employee to click on malware. When the training is lacking, employees who have never come up against these forms of attack may not know any better, costing you time and cash flow.
Although gentle reminders over email can be effective, there are training programs available for businesses that your employees will actually enjoy. Couple formal training with weekly security reminders and you have a winning strategy to take on small business cybercrime.
Have a Simple Security Framework
Chances are, most small businesses don't have a full-time security officer for their company, nor do they have the funds necessary to adopt a huge security plan. However, SMBs can benefit from a simple security framework that continues to grow from the basics. Every SMB should:
Back up critical data. This includes any data that is confidential and critical for business. There are many options available including cloud-based data storage. Your data should be kept in more than one location, just in case disaster should strike.
Keep track of devices. SMBs should protect mobile devices and wipe and lock any device that is stolen or lost. Device tracking is critical, especially when employees are now bringing their own devices to work.
Have a data recovery plan. Make sure your employees know how to retrieve data if backups are required. If disaster strikes, it will be worse if employees cannot reach the data to keep business moving after it is sent to backup.
Sometimes, the basics make all the difference. As you implement these tactics, you will be able to grow from there to more advanced levels of security for the future.
Keep Software Security Up to Date
All the software and programs that your SMB uses should be kept up to date at all times. New updates to software often come with improved security measures to further protect your data. If you do not update, you're missing out on added security benefits. It may also cause your software to malfunction, risking your data and critical work. We've all hit the ignore button on required updates. After all, they take away precious time that could be spent working. But don't let your indolence open window for hackers.
Take the time to update when you're prompted. The only way to decrease your small business cybercrime risk is to be proactive.
Change Your Passwords Regularly
It's true that 47% of people use passwords that are at least five years old. The problem? Most of those passwords are used for a variety of accounts for the sake of remembrance. This makes each account very easy to hack and corrupt. The easiest and one of the most efficient ways to stay secure is to change passwords regularly on all accounts. Passwords should also be difficult to figure out, not just a date of birth. You would be surprised how many people don't make difficult passwords.
Lower Your Small Business Cybercrime Risk
With small businesses being the new focus for cybercrime, any security measure helps. The four steps mentioned above are just the beginning to a proactive cybersecurity plan. If you want to protect yourself further and lower your cybercrime risk, contact New Era today to see how our security solutions could help you meet your goals.
This article was originally written by Joe Gillis and published on New Era Technology.
SaveSave
New Era Technology works with customers as a trusted technology adviser. We help customers work faster, smarter and more securely in a rapidly changing digital world. More than 4,500 customers worldwide rely on collaboration, cloud, data networking, security, and managed service solutions from New Era to accelerate time to market, speed innovation, increase productivity, and create better learning experiences.