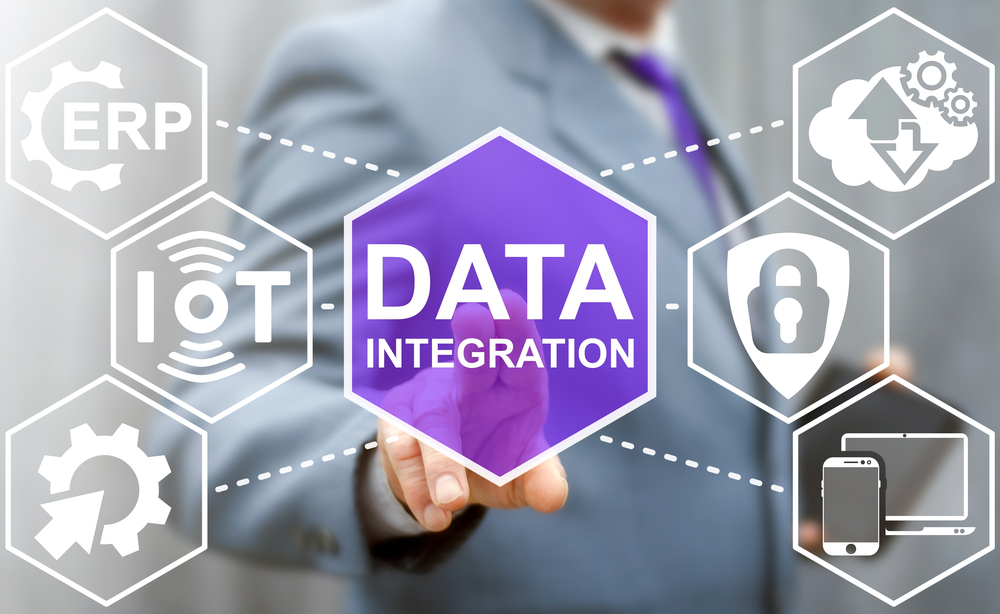 There's a lot to keep track of in today's IT departments, and many businesses are hiring managed service providers (MSPs) to help lessen the load. But are they really necessary? And what value do they really bring to the business table? If you're currently considering partnering with an MSP to support your company's digital transformation, be sure to ask the following questions before signing on the dotted line.
How Does This MSP Help Drive My Business Goals?
Face it: technology is sexy. There's a huge pressure on all businesses right now to adopt every new fad and fashion that comes along in the name of tech advancement. But at the end of the day, every investment you make in technology needs to support your specific business goals and vision to be worth the cost associated with it. Before choosing an MSP, be sure to outline your short- and long-term business objectives to ensure that the chosen MSP will help you grow both.
Is the ROI Substantial?
Some companies see the immediate cost savings associated with MSPs and assume an improved bottom line is enough. I'd argue that's only part of the equation. Lots of MSPs can save you money in the short term. But if they can't grow with you—innovate alongside you—and help you grow in your own way, they may not be worth the investment. Be sure to research how the MSP will help you innovate and advance your business processes—creating more efficient workflows, etc.—before making a commitment.
How Will the MSP Help Optimize, Rather than Just Clean Up Our Mess? 
Do you have a tech mess on your hands right now? Is that what's driving you to seek out an MSP? If so, you aren't alone. The sheer overwhelm and exhausting of working through the digital transformation is enough to make any business cry "uncle!" and reach out for help. Still, taking a mess off your IT team's hands is not enough. Your MSP should be helping you make more—do more—achieve more—than you're able to do on your own. That's the benefit of technology—cloud—aaS.
How Compatible Is It in the Long-Term?
The MSP you choose needs to be compatible now, but also in the long-term. It needs to offer bigger and better services than what you currently need, because someday you'll be bigger and better yourself. Choosing a small company isn't bad. But they need to have a big vision—and one you can count on into the future.
How Innovative is the MSP Team?
You know how fast things are moving in the digital landscape. As important as it is for our own companies to embrace continuous learning of new trends and innovations in the marketplace, it's equally or more important for our MSPs. When we choose an MSP, we're relying on them to take the reins on a chosen tech service. We're counting on them to be up on changes, improvements, enhancements, and service options available in the greater tech community. We need them to be in-the-know—not just content with the services they currently offer. And, we need them to keep us informed of those new services and innovations as soon as they become available so we can start taking advantage of them if they're a good fit for us.
Who Is Supporting Me? 
There is nothing worse than partnering with an MSP, only to find that they have no help desk, their email support is a black hole, and their chat bot is always frozen. Before you partner with an MSP, be sure to understand exactly who will be supporting you. Will it be a team of trained engineers available 24/7? A team of chat bots? A call center with limited hours? How long does it take to respond or fix an issue? If possible, get references and ask them how the support has been. Don't take the MSP's word for it—your company is too valuable not to do your due diligence.
What Kind of SLA is Available?
Last but not least, make sure you're 100 percent on board with your MSP's service level agreement (SLA). Is it flexible? Does it hold the MSP accountable for support—in a timely manner? Does it allow you to grow, or keep you locked into a certain level of support? Or will you need a new MSP once you expand? It's important to fully understand the finest details of the SLA before choosing your MSP partner.
Tech trends don't become trends unless they hold at least some inherent value. MSPs can be incredibly valuable to your business if utilized well. But as with any trend, it's possible to fall for the lure of the bandwagon, rather than following your true business goals. The questions above will help guide you in making the right—smart—MSP decision.
Additional Articles on This Topic:
How to Easily Evaluate Managed Hosting Providers (MSPs)
MSPs Have to Focus on Making Tech Easier—Not More Complex
The Biggest Challenge for MSPs: What the Heck is an MSP?
This article was first published on FOW Media.
Daniel Newman is the Principal Analyst of Futurum Research and the CEO of Broadsuite Media Group. Living his life at the intersection of people and technology, Daniel works with the world's largest technology brands exploring Digital Transformation and how it is influencing the enterprise. From Big Data to IoT to Cloud Computing, Newman makes the connections between business, people and tech that are required for companies to benefit most from their technology projects, which leads to his ideas regularly being cited in CIO.Com, CIO Review and hundreds of other sites across the world. A 5x Best Selling Author including his most recent "Building Dragons: Digital Transformation in the Experience Economy," Daniel is also a Forbes, Entrepreneur and Huffington Post Contributor. MBA and Graduate Adjunct Professor, Daniel Newman is a Chicago Native and his speaking takes him around the world each year as he shares his vision of the role technology will play in our future.