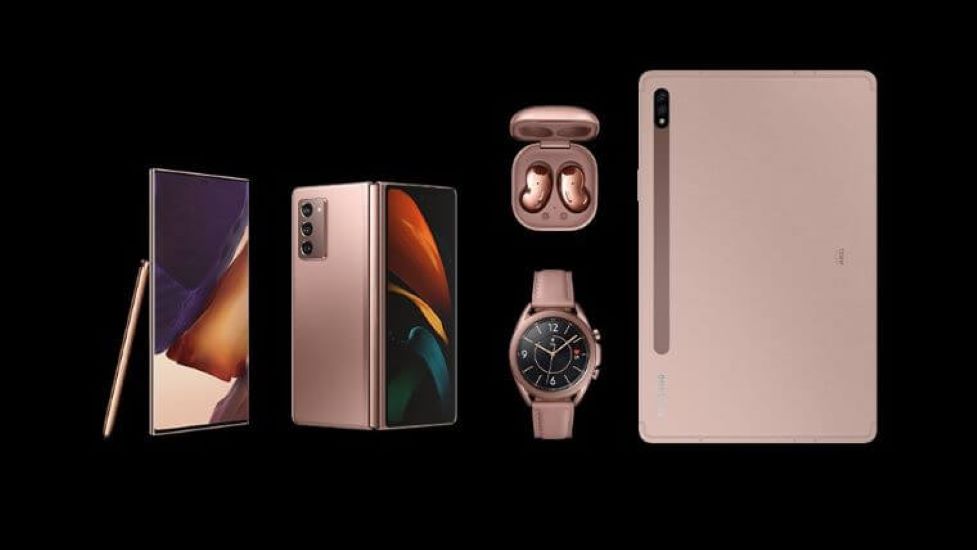 The News: Samsung recently held its Samsung Galaxy Unpacked event where it announced its Galaxy Buds 2, Samsung Galaxy Watch 5, Samsung Galaxy Watch 5 Pro, and its next-generation foldable smartphones, the Galaxy Z Fold 4 and the Galaxy Z Flip 4. Read the Samsung Press Release here.
Samsung Galaxy Unpacked Recap: Get into the Fold Watch Out
Analyst Take: The Samsung Galaxy Unpacked event didn't disappoint, with Samsung launching a number of devices such as its foldables which include the Galaxy Z Fold 4 and Galaxy Z Flip 4, coupled with the Galaxy Watch 5, Galaxy Watch 5 Pro, and Galaxy Buds 2 Pro. Right away, I'll note that it's great to see vendors continuing to innovate and create premium categories out of thin air for margin accretion strategies.
Foldables: Samsung is Throwing Down the Gauntlet to Rivals
Foldable smartphones are still nascent and continue to be one the fastest growth categories within the smartphone segment growing at high double-digit unit shipments. Although Samsung didn't have the first mover advantage back in 2019 (Royole's FlexPai was the first), when it comes to foldables today, Samsung is clearly throwing down the gauntlet. It dwarfs rivals on a worldwide shipment basis, commanding more than approximately 60 percent unit share.
Early on, many were a bit skeptical about the foldables category when they first arrived on the scene due to durability and narrower use cases. However, based on unit shipments and consumer interest, Samsung has secured its place in the premium smartphone market, dominating and commanding respect even as key rivals are eyeballing the market.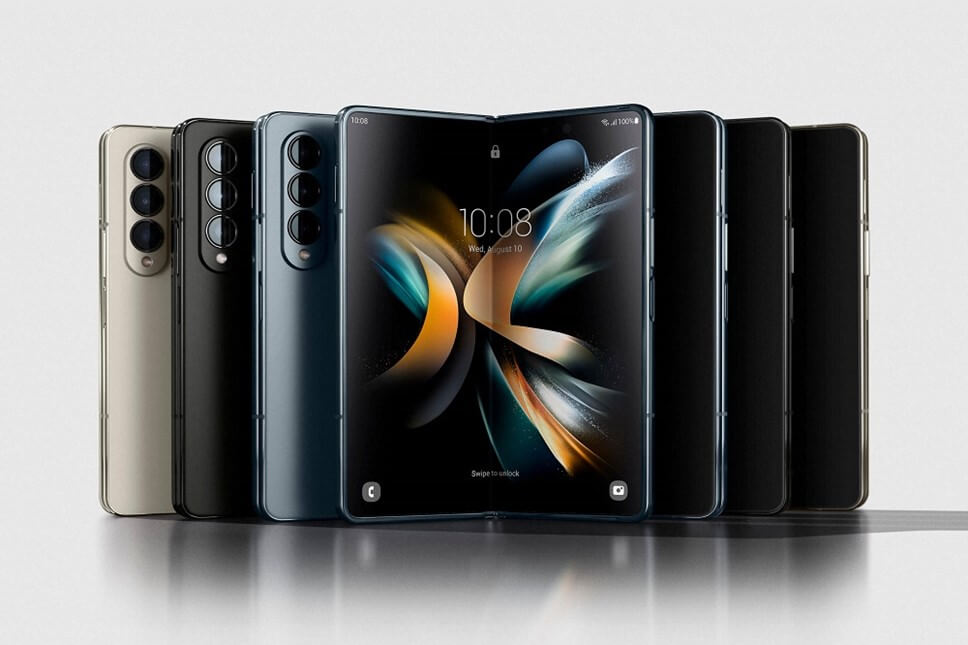 The Samsung Galaxy Z Flip 4 Unpacked
The Samsung Galaxy Z Flip 4 is more of a classic smartphone in a clamshell design that costs roughly $999, which is comparable the prior generation. The phone is targeted at early adopters and those who desperately want a smaller form factor that packs an excellent camera quality for social media sharing and collaborating.
Samsung offers up a lot of choices when it comes to design of the Galaxy Z Flip 4. The device comes in four colors including Bora Purple, Graphite, Blue, and Pink Gold, with a smooth matt finish. If customers want more choice, they can gravitate toward the Galaxy Z Flip 4 Bespoke Edition, which offers more customization options. Powering the device is Qualcomm's premium mobile platform (Snapdragon 8 Series Mobile Platform) Snapdragon 8+ Gen 1 system on a chip (SoC), which is an upgrade from the prior generation fabricated by TSMC (4nm). The chip also includes the Snapdragon Sight ISP (image signal processor), which has gone from a 14-bit ISP to an 18-bit ISP that can handle more than 4,000 times the camera data to be processed versus the prior generation — a significant leap in capturing additional light and data. The SoC also includes 5G mmWave and Wi-Fi 6E via Qualcomm's FastConnect 6900 Mobile Connectivity System with speeds of up to 3.6 Gbps. Notably, the relationship between Samsung and Qualcomm was evident in messaging.
The Samsung Galaxy Z Flip 4 cover screen includes a back camera with a 12-megapixel wide camera and 12-megapixel ultra-wide camera, coupled with a small screen that allows users to view themselves as they are taking selfies in portrait mode. In addition, the cover screen allows the user to receive notifications and other functions while the phone is closed. The front camera offers a 10-megapixel camera. The outer shell uses Corning's Gorilla Glass Victus+ which is more resistant than Gorilla Glass 6 and can withstand drops from two meters onto hard, rough surfaces. The hinge on the Z Flip4 is a bit smaller and thinner, leaving additional room for the battery that is now upgraded to 3,700mAh, compared to 3,300mAh in the prior generation. The phone can fast charge at 25W, up from 15W in the previous generation. The company mentioned that the battery can charge from 0 to 50 percent in 30 minutes, with battery giving the user a longer charge of 19 hours of video playback and audio playback of 56 hours.
The Samsung Galaxy Z Fold 4
The Samsung Galaxy Z Fold 4 device opens like a tablet or a smaller book and should attract users that need a smaller device that can keep the user connected to family and the office. The cost of the device starts at a whopping $1,799 and my impression is the Galaxy Z Fold 4 would most likely attract power users or busy executives that are constantly on-the-go and who can afford a premium device. The Samsung Galaxy Z Fold 4 comes in Phantom Black, Beige, Graygreen, and Burgundy.
Like the Samsung Galaxy Z Flip 4, the Samsung Galaxy Z Fold 4 is powered by Qualcomm's premium mobile platform (Snapdragon 8 Series Mobile Platform) Snapdragon 8+ Gen 1 system on a chip (SoC). The device has slimmer bezels and is slightly lighter than the previous generation, weighing in at 263g from 271g. The Galaxy Z Fold 4 also uses Corning's Gorilla Glass Victus+ which is more resistant and which should attract users, since they are paying for a premium product and want to ensure its is durable in nature. In essence, if you drop or it lands in water for a few seconds, chances are you're still good. The device includes a 50-megapixel wide camera, a 12-megapixel ultra-wide camera, 10-megapixel telephoto, a 4- megapixel front (inner) and 10-megapixel front (outer).
The cover screen offers a 6.2-inch Dynamic AMOLED display with a refresh rate of 120Hz to 1Hz. The main or inside the device screen is 7.6-inches and is also Dynamic AMOLED with that has a refresh rate of 120Hz to 1Hz for better scrolling and still frame performance. The screen emits 1,000 nits of brightness, which is more than double that of the prior version, offering users a much brighter experience, which is key for users traversing spaces on-the-go with different lighting. Another area of improvement is that the Galaxy Z Fold 4's hinge is much slimmer.
The Samsung Galaxy Watch 5 Series
The smartwatch market is led by Apple, followed by Samsung, with the rest of the market being highly fragmented, providing Samsung an excellent opportunity to grow its market share. The Samsung Galaxy Watch 5 starts at $275, and its color offerings are Graphite, Silver, Sapphire, and Pink Gold. The Samsung Galaxy Watch 5 Pro starts at $499, and its color offerings are Black Titanium and Gray Titanium. Screen sizes for the Samsung Galaxy Watch 5 Pro and Samsung Galaxy Watch 5 are in at 1.36-inches (44nm) or 1.19-inches (40nm). Sensors within the device monitor heart rate (ECG/heart rate), blood oxygen, and now skin temperature. I believe the blood oxygen monitoring functionality should resonate, with rising rates of sleep apnea and an increase in instances of pneumonia, not to mention Covid-19 health related concerns. Fundamentally, blood oxygen is an excellent measure to see whether people are sleeping properly or have impaired breathing. Battery life for these devices are 590 mAh, 410 mAh and 264 mAh. Both watches use the Wear OS and have Bluetooth and LTE connectivity.
The Samsung Galaxy Buds 2 Pro
Samsung also introduced the Samsung Galaxy Buds 2 Pro, starting at $230, which are 15 percent smaller than the prior generation ear buds. Weighing in at less than 5.5 grams per ear bud versus 6.3 grams, the Galaxy Buds 2 Pro also include Bixby voice control, which is Samsung's voice assistant, along with touch controls. A key area I like is that the Galaxy Buds 2 Pro are IPX7 water-resistant, meaning they can be submerged in more than three feet of water for around 30 minutes (yes, this has happed while washing dishes). Like its prior generation, battery life for the ear buds are 5 hours with noise cancelling at 8 hours. An area that Samsung highlighted was improved noise cancelling and support for 24-bit high-resolution audio. This needs a Galaxy device that has Samsung's One UI 4.0 and music streaming service (e.g., Tidal, Amazon Music, etc.) or others that have tracks that support it in high-res.
Wrapping it up, there was a lot to unwind at the Samsung Galaxy Unpacked event. My immediate impression is foldables are here to stay in the premium segment and that Samsung has essentially thrown down the gauntlet to major rivals. The updates to its foldables, such as improved battery life, sleeker design, better image quality, along with its ongoing partnership with Qualcomm and obvious joint commitment to continued innovation will make Samsung devices more attractive to the premium user audience. I also see that improvements Samsung has made to its Galaxy Watch 5 and Galaxy Buds 2 Pro are enough from a functionality perspective to push buyers over the edge to purchase them.
Disclosure: Futurum Research is a research and advisory firm that engages or has engaged in research, analysis, and advisory services with many technology companies, including those mentioned in this article. The author does not hold any equity positions with any company mentioned in this article.
Analysis and opinions expressed herein are specific to the analyst individually and data and other information that might have been provided for validation, not those of Futurum Research as a whole.
Other insights from Futurum Research:
Ericsson, Nokia, and Samsung Do Airtel New 5G Deals in India 
Qualcomm Earnings & Samsung Deal
Qualcomm and Samsung Up Their Alliance with Seven-Year Extension of Patent Licensing Agreement
Image Credit: Samsung
The original version of this article was first published on Futurum Research.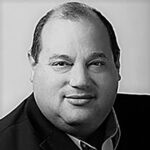 Michael Diamond is an industry analyst and foresight professional with 25 years of experience in the IT channel and market research industry. He is a route-to-market expert covering desktop and mobile devices, collaboration, contact center, ProAV, data center infrastructure, and cybersecurity. Prior to joining Futurum Research, Michael worked for The NPD Group as the sole industry analyst covering indirect channels, cybersecurity, SMB and vertical market trends, data center infrastructure (e.g., enterprise storage, servers, networking), ProAV and PCs. He has been quoted by media outlets such as Bloomberg, Kiplinger, TWICE, OPI (Office Products International), Apple World today, Dark Reading, Enterprise Storage Forum, Credit-Suisse, Footwear News, CRN (Computer Reseller News), Channel Futures and Into Tomorrow.  Michael has presented at myriad events including The Channel Company's Xchange, The Global Technology Distribution Council's summit, SMB TechFest and more.