The News: Ribbon Communications Inc, a global software provider of secure and intelligent cloud communications, announced that Bruce McClelland has been appointed as its President, Chief Executive Officer and a director, effective on or around March 1, 2020. Read more at the Ribbon press room.
In conjunction, the company announced its financial results for the fourth quarter and full year 2019. Read more at the Ribbon press room.
McClelland's History Inspires Confidence
Analyst Take: In November 2019, Ribbon made waves in the communications software community when it acquired ECI Telecom for $460 million, combining ECI's SDN/NFV and packet optical assets into its diverse service provider and enterprise communications portfolio. In parallel with the acquisition, Ribbon announced that CEO Franklin (Fritz) W. Hobbs departed the company and its board of directors appointed Steven Bruny, executive vice president, global sales and services, and Kevin Riley, executive vice president and chief technology officer, as interim co-presidents and CEOs.
After the acquisition Ribbon reported some level of success as the company's 2019 software sales grew 23 percent compared to the prior year. However, over the last four quarters, Ribbon has surpassed consensus earning per share (EPS) estimates only once and has not been able to beat consensus revenue estimates.
McClelland is joining Ribbon as CEO, President, and a director as the company is at a major crossroads. McClelland served as CEO of ARRIS and guided the sale of ARRIS to CommScope for $7.4 billion in April 2019. While at ARRIS, Mr. McClelland marshalled the acquisition and integration of the Ruckus Wireless and Brocade ICX Campus switching businesses from Broadcom Inc., a critical milepost in diversifying the ARRIS business beyond the service provider market into the broader enterprise market.
His hybrid operator/enterprise background is essential in elevating Ribbon's performance as the company's portfolio and revenue streams are almost evenly balanced between its operator and enterprise customer footprint. Moreover, Ribbon is in the earliest stages of implementing the ECI acquisition requiring CEO knowledge on how to avoid distraction and pitfalls in overseeing the successful execution of a major acquisition. His resume doesn't lack qualifications and I'm confident that he was offered the role because of his keen understanding of the business and ability to meet the distinct challenges that lie ahead for the company.
What to Expect as Bruce McClelland Takes the Reins at Ribbon
As competition intensifies and the company is looking to strengthen its position with its channels and customers, it became increasingly critical to fill the vacant permanent CEO role and Bruce McClelland certainly fits the criteria to quickly onboard and get the job done.
For the remainder of 2020, I am looking to see how McClelland does with taking the company's ambitions to pollinate ECI's SDN/NFV capabilities across the overall Ribbon portfolio, key to further boosting the company's focus on software sales. Ribbon cited broadening its sales channels as a key factor in executing the ECI acquisition, including providing a major sales boost for ECI products in the North America and Japan markets. Moreover, Ribbon needed the acquisition to strengthen its competitive prospects toward serving the burgeoning 5G market.
While announcing McClelland, Ribbon also shared its full year 2020 guidance, expecting continued growth in profitability and cash flow with its outlook for Adjusted EBITDA to be between $90 million and $95 million, excluding the pending ECI acquisition. Ribbon expects low single-digit revenue growth in 2020 compared with 2019 and sees quarterly seasonality in 2020 as comparable to 2019.
Thus it becomes incumbent upon McClelland to ensure Ribbon capitalizes on 5G growth driving more investment at the networking layer, where ECI already commands technical expertise and a strong market presence. It will be positive for McClelland to have the remainder of the fiscal year to get his feet beneath him in the new role so the company can come out strong in its FY '21; however, it is important that the guidance is in fact fulfilled as any shortcoming would be a straightaway negative on his appointment.
Overall Impressions on Ribbon's New CEO Appointment
Overall, I view it as an excellent appointment, most notably based upon the deep expertise and knowledge that McClelland has of the business. The in-parallel appointments of Stewart Ewing and Krish Prabhu to Ribbon's Board of Directors further boosts McClelland's prospects. Ewing's 28 years as CenturyLink's CFO and Prabhu's recent tenure as Chief Technology Officer and President of AT&T Labs provides the credentialed expertise required to ensure Ribbon's long-term success, including the assured integration of ECI while minimizing disruption.
I'm looking forward to tracking the near-term results along with watching the longer term strategy evolve as Ribbon looks to solidify its long-term identity and accelerate its software sales and broaden its multi-regional channels, particularly in 5G environments.
Futurum Research provides industry research and analysis. These columns are for educational purposes only and should not be considered in any way investment advice.
Other insights from Futurum on this topic:
Ribbon's EdgeMarc 6000 Smartens the Operator and Enterprise Edge 
Ribbon UC Study Reveals Nearly Two-Thirds Plan to Invest in Unified Communications
Westcon-Comstor Offers Ribbon's Network Edge Solution to European Resellers
Image Credit: Telecom Review
The original version of this article was first published on Futurum Research.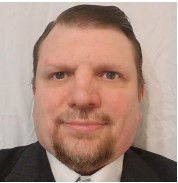 Ron is an experienced research expert and analyst, with over 20 years of experience in the digital and IT transformation markets. He is a recognized authority at tracking the evolution of and identifying the key disruptive trends within the service enablement ecosystem, including software and services, infrastructure, 5G/IoT, AI/analytics, security, cloud computing, revenue management, and regulatory issues.