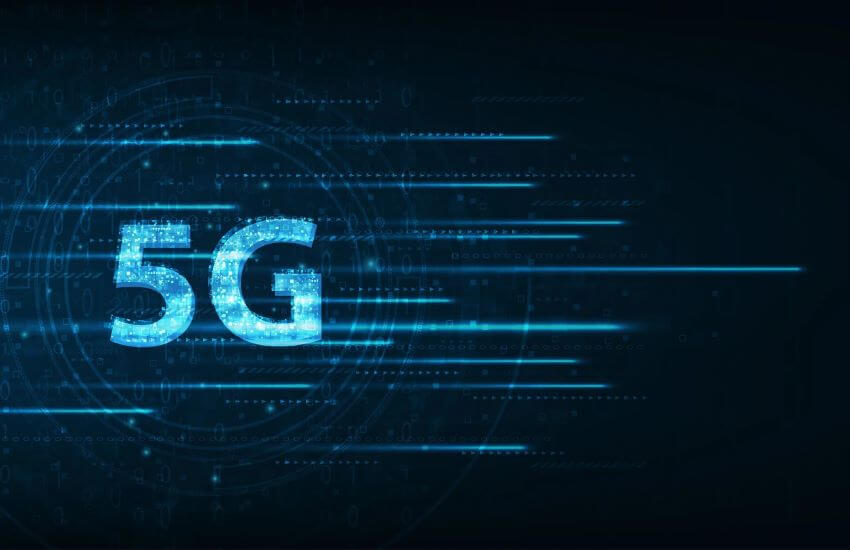 The News: Rakuten Mobile, NEC Corporation, and Intel Corporation announced that they have achieved a performance of 640 Gbps per server for the containerized User Plane Function (UPF) on the containerized 5G SA (Standalone) core jointly developed by Rakuten Mobile and NEC running on the Rakuten Communications Platform (RCP).
The 640 Gbps performance per server for the containerized UPF on the 5G SA core network was achieved in a laboratory environment in Tokyo. The trio sees the lab trial as representing a significant opportunity to drive high performance of the commercial network in the future. Read the NEC release here.
Rakuten, NEC, and Intel Score 5G SA Core Breakthrough
Analyst Take: With Mobile World Congress 2021 approaching, Rakuten, NEC, and Intel collaborated on a lab trial that portends key trends in the 5G market, especially the Open 5G cause. The 5G SA core breakthrough of attaining 640 Gbps per server for the containerized UPF performance validated that the crucial decoupling of the user plane (U plane) and control plane (C plane) is ready for heavy lifting production networks. Now operators can have more confidence in migrating away from the collocation of the U plane and C plane on proprietary mobile equipment, warranting further investment in the decoupling of both planes throughout disaggregated and open 5G architectures.
I see an elastically and independently scalable UPF as essential to substantiating emerging 5G deployment scenarios and use cases that use private networks, edge computing, and hybrid cloud. To review, the 3GPP sanctioned 5G architecture separates the C plane and U plane with the 5G U plane containing both the data and IP control planes, assuring that 5G systems must adhere to this approach to qualify for deployment in production networks. As such, the 5G U plane elements, such as the RAN (Radio Access Network), function as spanning points between the 5G realm and the IP network realm. In effect, 5G C plane elements are also service-plane functions performing C plane+ capabilities.
Specifically, NEC needed to showcase the ability of its portfolio to optimize CPU utilization and fast memory access as these capabilities are essential in the U plane of 5G Core (5GC) environments. NEC further solidifies its position as a top-tier systems integrator (SI) in the nascent 5G market as evidenced by its leadership in the tightly contested Open RAN market segment with six. Interestingly, Rakuten Mobile, which is performing its own SI in its Open RAN (and 5GC) deployment, is second with four.
Intel needed to show that its 3rd Gen Xeon scalable processors with built-in AI acceleration and dual-port 10Gb Intel Ethernet Network Adapter E810-2CQDA2 with Dynamic Device Personalization (DDP) is integral to the x86 architecture's in providing the processing (i.e., CPU, IPU) foundation for unfolding Open 5G deployments. For example, the Intel x86 architecture is the ecosystem-wide silicon fabric for processing baseband functions across the DUs (Distributed Units) embedded throughout 5G networks.
Rakuten Mobile gains additional market credence for its RCP already adopted by other service providers such as Telefonica, Etisalat, stc and Ligado Networks in the rollout of their Open RAN implementations. I see RCP gaining more traction in the service provider community as they prioritize the deployment and scaling of their 5G networks, including the 5GC and Open RAN domains and ultimately a comprehensive Open 5G network. One key differentiator is that RCP customers can visit the online marketplace where they can select, purchase, and deploy the essential capabilities required to operate their private, cloud-native, virtualized 5G network.
Of note, Japan's Rakuten Mobile and NEC are playing a pivotal role in the early-stage deployment of Open RAN across both Japan and other global regions. In contrast, China's ongoing 5G deployments primarily use the closed, proprietary systems of Huawei and ZTE, eschewing a role for Open RAN. Ericsson, Nokia, and Samsung are market leaders in the current RAN space based on proprietary coupling of the C Plane and U Plane, although all three have made the strategic commitment to support Open RAN as the technology matures, certainly with the goal of preventing new Open RAN rivals from garnishing their hard-fought market positions in the overall RAN and emerging 5GC market segments.
Key Takeaways on the Rakuten, NEC, and Intel Power Trio 5G SA Core Demo
The 5GC power trio of Rakuten, NEC, and Intel are at the vanguard of powering open 5GC adoption and deployment across the mobile ecosystem. With the 5G SA Core demo, all three are firmly positioned to drive high-speed processing of containerized UPF, boosting the role Rakuten Mobile's RCP can play in enabling rapid and agile deployment of UPF from edge to central locations based on traffic characteristics, using RCP's full automation capabilities.
I believe the power trio needs to follow on their 5GC demo by performing new demos and highlighting wins that show the power of UPF and containerized-based networking in leveraging Open RAN, edge computing, IoT, and machine learning in advancing the overall Open 5G cause and ecosystem. As indicated by the China example, there is still some risk that key components of 5G deployments, such as the RAN, can veer off from an open model approach and end up back in the proprietary silo-bound hellscape that many service providers loath.
Disclosure: Futurum Research is a research and advisory firm that engages or has engaged in research, analysis, and advisory services with many technology companies, including those mentioned in this article. The author does not hold any equity positions with any company mentioned in this article.
Other insights from Futurum Research:
Vodafone and Qualcomm Embark on Vision Quest for Open RAN Vendor Diversification and Swifter 5G Innovation
Ericsson Open Lab: Engaging with the Mobile Ecosystem to Boost 5G Virtualized RAN Adoption
Intel 3rd Generation Xeon Scalable Launch: Flexibility Meets Performance
Image Credit: Fierce Wireless
The original version of this article was first published on Futurum Research.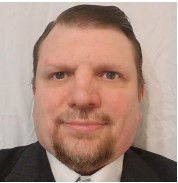 Ron is an experienced research expert and analyst, with over 20 years of experience in the digital and IT transformation markets. He is a recognized authority at tracking the evolution of and identifying the key disruptive trends within the service enablement ecosystem, including software and services, infrastructure, 5G/IoT, AI/analytics, security, cloud computing, revenue management, and regulatory issues.