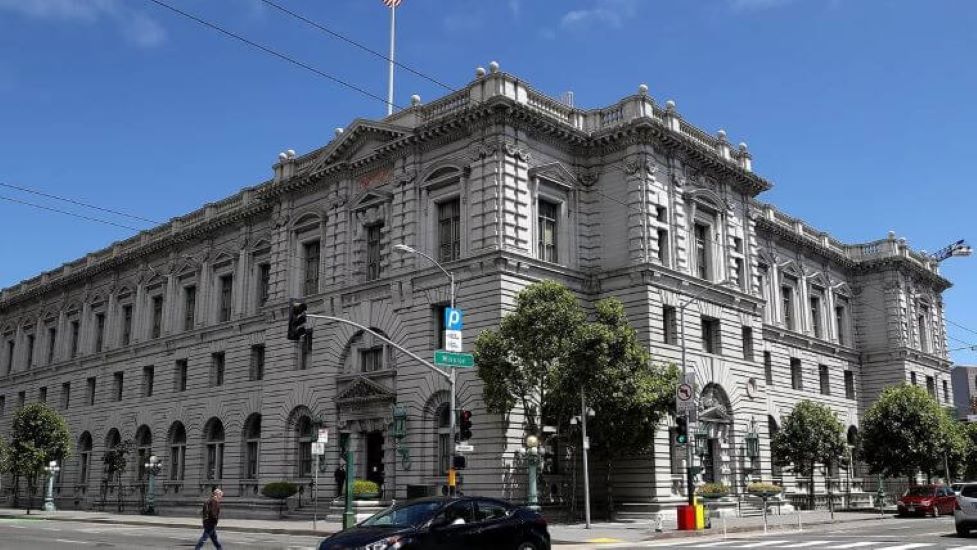 The News: Qualcomm has been exonerated by the U.S. 9th Circuit Court of Appeals, with the Court declining the Federal Trade Commission's petition to "rehear" arguments against Qualcomm. This effectively puts an end to the FTC's dubious antitrust case against the San Diego tech giant.
In August, a three-judge panel with the 9th Circuit had vacated an earlier district court ruling against Qualcomm, but the FTC had petitioned the Court for another chance to make its case. In its unanimous ruling, the Court had concluded that the FTC had failed to show anticompetitive behavior on the part of Qualcomm and had asserted that Qualcomm's technology licensing model was not, in fact, anticompetitive. The FTC had requested an en banc review of the appeal, but the 9th Circuit has declined to honor the request, meaning that the FTC's case against Qualcomm is now over. Read more at Reuters.
Qualcomm Exonerated by 9th Circuit Court of Appeals, Court Declines Final FTC Petition
Analyst Take: The 9th Circuit's unanimous decision to vacate the district court's ruling against Qualcomm this past August represented a landmark victory for the chipmaker, which had been fighting the FTC's antitrust complaint since 2017. The case revolved around Qualcomm's technology licensing business, which allows OEMs to access Qualcomm's extensive patent portfolio for a fee — usually a very small fraction of the handset's wholesale price. The FTC, presumably prompted by a complaint by Apple — itself engaged in separate, similarly-focused litigation against Qualcomm — had tried to argue that Qualcomm had used its market leadership position to shut out competitors, and to extract excessively high royalty fees from its customers.
As the district court case progressed, it became evident that the FTC's theory of the case was not aligned with the facts. As if the FTC's case were not already dubious enough, its reliance on expert witnesses with ties to Huawei — the blacklisted Chinese company that just happens to be Qualcomm's principal rival in 5G — had also raised a few eyebrows. This led many an observer to wonder if the agency had not allowed itself to be haplessly weaponized against Qualcomm by Huawei — and consequently by China. Judge Koh, who presided over the original case, had inexplicably sided with the FTC despite the glaring problems with its case, and had issued a contentious, controversial, and reckless ruling that was immediately appealed by Qualcomm. It was this appeal, with the Department of Justice (which also has jurisdiction over antitrust action in the United States) also arguing on behalf of Qualcomm, that saw the original district court's decision vacated unanimously by a 3-judge panel in August, and handed Qualcomm a much deserved and welcome victory.
In the unlikely event that the district court's original ruling against Qualcomm had been upheld by the 9th Circuit, Qualcomm's ability to fairly monetize much of its fundamental technology patents and fund R&D into next generations of fundamental technology innovation would have been jeopardized. Beyond the negative impact that such a ruling would have had on Qualcomm's licensing revenue forecasts, the ripple effects of such a decision would have been felt throughout the world. Because Qualcomm is one of the most critically innovative technology companies in the world, and its technologies and patents can be found in pretty much every mobile and wirelessly connected device in the world today, should Qualcomm lose its ability to properly fund fundamental innovation to compete against Chinese technology giants like Huawei, Huawei and China would seize on the opportunity and expand their "leadership" in mobile technologies, particularly 5G. Huawei therefore had every reason to undermine Qualcomm and attempt to weaken its licensing revenue stream, which is probably why it was so interested in helping the FTC win its case. This geostrategic dynamic was evidently as lost on the FTC and Judge Koh as the difference between "no license, no chip" and "no chip, no license," which helps explain why the District Court's outrageous decision was so derided by anyone with even the most fundamental knowledge of technology licensing practices.
Thankfully, the 9th Circuit Court of Appeals rectified the District Court's error in August, and its decision not to grant the FTC an en banc review of the case essentially puts an end to the FTC's unfortunate fishing expedition for "antitrust behavior" that was not there to begin with. The 9th Circuit made the right decisions for all of the right reasons, and Qualcomm has prevailed, as predicted. For once, all's well that ends well.
Futurum Research provides industry research and analysis. These columns are for educational purposes only and should not be considered in any way investment advice.
Read more analysis from Futurum Research:
FTC Files Unlikely Petition To 9th Circuit To Revisit Favorable Qualcomm Ruling 
What Qualcomm's Landmark Antitrust Victory Against The FTC Really Means For The Mobile Industry, Investors, And Consumers
Qualcomm Appeal Successful As 2019 FTC Ruling Is Overturned
Image Credit: Cnet
The original version of this article was first published on Futurum Research.
Senior Analyst at @Futurumxyz. Digital Transformation + Tech + Disruption. Author, keynote speaker + troublemaker. Opinions are my own. I like croissants.