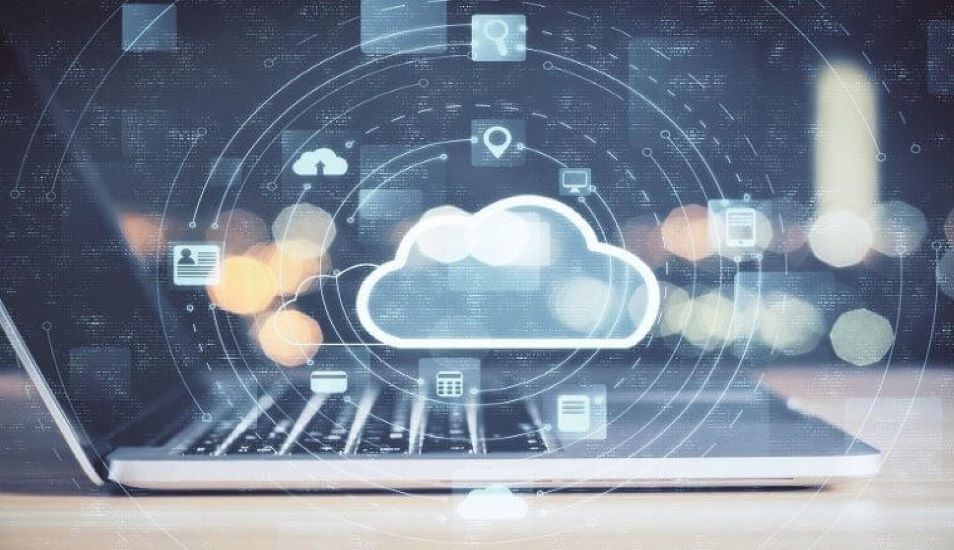 The News: Pexip, the Scandinavian provider of enterprise video conferencing and collaboration solutions, has announced the launch of the Pexip Private Cloud, a new deployment option for its video conferencing platform. Pexip's Private Cloud "gives customers the ease and scalability of a shared cloud with the control, security and privacy of a self-hosted solution, mission critical to industries with strict regulatory compliance including finance, healthcare and government services." Pexip is the first company to bring such an offering to the market. Read more on the Pexip blog.
Pexip's New Private Cloud — The Missing Piece in Video Conferencing's Security vs Scalability Conundrum
Analyst Take: Pexip's Private Cloud offering comes at a time when organizations are most in need for a hybrid solution that combines the type of control over data typically provided by on-premise deployments, with the fast scalability provided by public clouds. Pexip's Private Cloud bridges that gap by allowing organizations to quickly scale up or scale down at will without compromising security and data control.
As the company puts it, this new offering "will help clients accelerate their cloud migration by offering the robust security level required by large organizations combined with the rapid configuration and smart scaling required to suit bespoke organizational requirements."
One of the most interesting and handy particularities of Pexip's Private Cloud is that it allows customers to choose in which region and country its data will be hosted, giving organizations more control over their data, especially in countries where security concerns and/or compliance rules may inform the geographic specificity of their data storage needs. Additionally, the same mechanisms that allow for this geocentric approach to data storage (and compute) also render that data portable, allowing organizations to move and access it at will.
Pexip's Private Cloud will initially be hosted on the Google Cloud Platform, then extended to the Microsoft Azure Platform in 2021.
Some Pexip Background
As we've covered here before, Norway-based Pexip's star among video platform and services providers has been steadily rising, in part because of its singular focus on frictionless interoperability. The company's belief that any user on any platform should be able to connect with any other, is still one of the company's core business values today, and clearly informs its product development philosophy. Pexip video solutions can already be integrated with (or embedded into) third-party gateways to be used with Microsoft Teams, Google Meet, and Skype for Business.
Pexip typically serves enterprise, government, and healthcare customers in 70 countries, already counts 15% of Global 500 companies among them, and reports an impressive 99% customer retention rate. Pexip merged with Videxio last year, adding enterprise-focused hosted video communications and collaboration capabilities to its portfolio. Its first major video meeting software win, Pexip Infinity, was already designed to support both on-prem installation and hosted video services, but with the addition of its private cloud, Pexip is now able to offer a flexible new option for its video-conferencing platform — one that simultaneously addresses some of the security, geographic specificity, and portability challenges that organizations have been looking to solve, especially since the COVID pandemic forced them to scale up their remote work and digital collaboration capabilities virtually overnight.
An Overview of Pexip's Private Cloud Offering
In its own words, Pexip's Private Cloud offering is designed to "give customers the ease and scalability of a shared cloud with the control, security and privacy of a self-hosted solution." It will also provide organizations in industries with strict regulatory compliance regimes (finance, healthcare, and government services) a greater range of data security and privacy options to facilitate compliance.
More importantly, this offering helps further Pexip's market leadership, as no one else provides this kind of option on other cloud-based video conferencing solutions.
Pexip's Private Cloud aims to provide organizations with the security and geographic specificity of on-premise solutions, but the agility, speed, ease of use, and scale of a public cloud. This will also allow organizations to more easily manage their cloud migration, and to do so relatively quickly, while providing enterprise-class security and the kind of dashboard-enabled configuration that large organizations have grown accustomed to. In essence, Pexip's Private Cloud combines the same degree of data control and transparency already provided by its self-hosted deployment option, but with the ease and scalability of a SaaS solution: Under this type of private cloud deployment, conference management is hosted by the customer, but the compute power needed to manage call capacity is handled on the Pexip side in a secure, private customer-dedicated environment.
Pexip's Private Cloud Provides a Focus on Security
Peering under the hood, one of the most compelling security mechanisms of Pexip's Private Cloud is that it allows a vendor to operate a dedicated service on non-shared infrastructure that is not exposed to the internet. Pexip's Private Cloud ensures that no two companies ever occupy the same space, making the risk of widespread data breaches (which public clouds are often exposed to) extremely slim.
Transparency is another key security feature of Pexip's new Private Cloud. Organizations can audit their data at any time to ensure that it is secure. As most shared cloud providers don't allow audits since customer-specific data is not able to be separated, the ability for Pexip's private cloud customers to do this is an important value-add.
While it may be easy to focus on end-to-end encryption (E2EE) as the most important security benchmark for video conferencing and collaboration platforms, it is important to remember that E2EE is not, in and of itself, a complete security measure. For instance, even with robust E2EE, devices themselves, once communications and files have been decrypted, can be vulnerable to hacking or snooping. A more well-rounded approach to data and communication security is required if a product or service is to be effective at blocking unwanted access by third parties. The pexip Private Cloud appears to address these issues well.
Pexip's Private Cloud Offers Geographic Specificity
One of the most intriguing features of Pexip's Private Cloud offering is that it allows organizations to take complete control of their data and decide where they want to host it. If they want their data to only exist in a specific country or be dispersed across several locations that can guarantee a high degree of data protection, they can. Data can stay local and remain entirely private, or organizations can add data centers in whichever geographies they choose when the time comes to support international growth. This capability can allow organizations operating in countries that require data to be stored or processed within its borders to more easily comply, or, conversely, store and process data securely outside of a country's borders if its data centers or political regime are deemed less than trustworthy. Once again, this feature highlights the extent to which Pexip's Private Cloud gives organizations complete control over where their data lives, who can access it, and when and how they decide to move it.
In closing, what Pexip's Private Cloud essentially offers here is a dedicated, private, completely secure, easily deployable cloud solution that can be scaled up or down globally almost as needed, and that gives organizations full control over their own sensitive meeting data. And because it leverages Google Cloud and Microsoft Azure, Pexip can guarantee the global reach and multilayered security of enterprise-grade infrastructure while delivering both simple dashboard controls and a high degree of customization that, together, eliminate the usual complexity of working with virtual machines in those environments.
All of this, combined with the already slick interoperability of Pexip's platform, now gives organizations the ability to easily optimize, customize, secure, merge and quickly scale their ecosystem of video collaboration platforms, no matter how complex or widespread, across multiple geographic regions. This new option not only solves a real market need but manages to do so at a time when video conferencing capacity and organizations' data security needs are more critical than they ever have been. Every organization that was looking for a way to quickly scale its video-conferencing deployments but didn't have confidence that public clouds could provide adequate levels of data security and privacy, no longer has to choose between scalability and security. They can have both.
Furthermore, for organizations that need to control where in the world their data lives (and doesn't), Pexip's Private Cloud solution addresses that need as well. By all accounts, Pexip's Private Cloud for video conferencing appears to be the right solution at the right time, delivered in precisely the right way. As the world continues to adjust to the new paradigms of remote work and virtualized collaboration, Pexip may have just delivered the most important missing piece in the security versus scalability conundrum facing IT decision-makers today.
Futurum Research provides industry research and analysis. These columns are for educational purposes only and should not be considered in any way investment advice.
Other insights from Futurum Research:
How Video Fits Into Your Long-Term Digital Workplace Strategy With Pexip's Jordan Owens – Futurum Tech Podcast Interview Series
Pexip Might Be The Video Conferencing Firm To Watch In 2021 As IPO Looms
Zoom, Microsoft, Google, Cisco, Pexip, Houseparty, And Facebook: With Summer Fast Approaching, The Video Conferencing War Begins To Heat Up 
Image Credit: No Jitter
The original version of this article was first published on Futurum Research.
Senior Analyst at @Futurumxyz. Digital Transformation + Tech + Disruption. Author, keynote speaker + troublemaker. Opinions are my own. I like croissants.