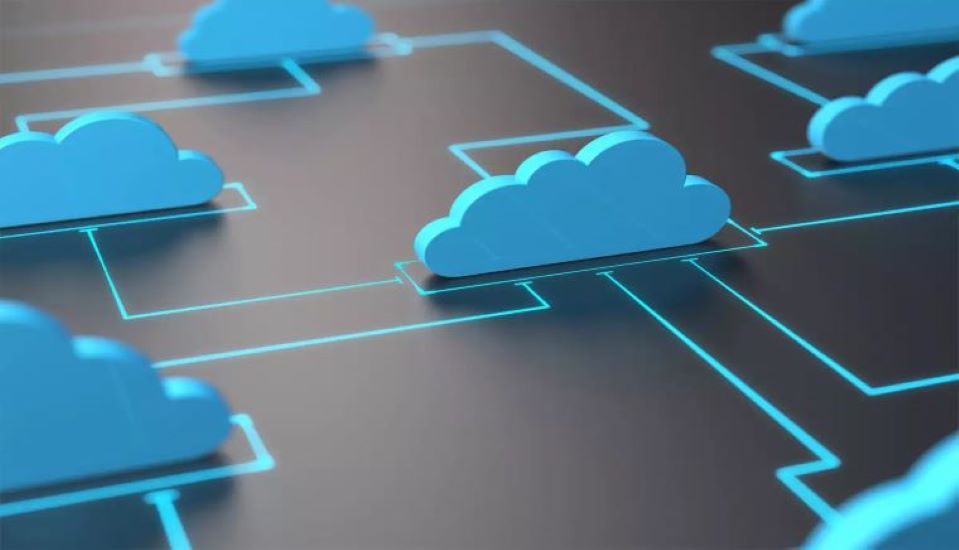 The News: Oracle and Microsoft announced the general availability of Oracle Database Service for Microsoft Azure. The new offering is designed to enable Microsoft customers to provision, access, and monitor enterprise-grade Oracle Database services in Oracle Cloud Infrastructure (OCI) with a familiar experience. Users can migrate or build new applications on Azure and then connect to managed Oracle Database services such as Autonomous Database running on OCI. Read the Oracle Press Release here.
Oracle Database Service for Azure Makes Multi-Cloud Real
Analyst Take: Oracle Cloud Infrastructure (OCI) and Microsoft Azure are advancing their collaboration to deliver a unified, streamlined experience to multi-cloud customers using an approach developed to deliver a simpler, more powerful cloud architecture. The pair are directly targeting the topmost misperceptions across many organizations that multi-cloud deployments can introduce risks such as increased data workload latencies, insufficient interoperability, the costly need to build out a new support structure, highly expensive data transfer fees, and limited visibility and security.
The Oracle and Microsoft partnership is now promoting the adoption of Oracle Database Service for Microsoft Azure as a way for organizations to gain built-in multi-cloud advantages across their cloud environments. I see these advantages as directly addressing valid reasons for organizations to cast aside non-applicable and outdated misperceptions about adopting and expanding their multi-cloud implementations — it's time.
From my view, the most important OCI-Azure multi-cloud advantages consist of:
There is only 1.5 ms latency between clouds, resulting in faster than internal transfers
between Azure availability zones
Offers easy adoption with hundreds of OCI-Azure Interconnect customers already in
production across eleven regions
Users have the same Oracle Database services regardless of whether the app is in OCI or Azure
Azure portal consolidated management means there is one service ticket to resolution
No ingress/egress charges between OCI-Azure worldwide
Oracle Database Service for Microsoft Azure: Empowering Multi-Cloud Customers
Oracle Database Service for Microsoft Azure provides Azure customers and applications with full access and integration to Oracle Database services running on OCI, including a unified portal and UX design—attaining a single pane of glass capability that can streamline multi-cloud operations. In addition, the new offering runs across private, high-speed connections between eleven Azure and OCI data center regions.
With Oracle Database Service for Microsoft Azure, customers can expect pricing based only on the OCI and Azure services they consume, such as Azure Synapse or Oracle Autonomous Database — which is exactly what we believe they are looking for today. There is no charge for the Oracle Database Service for Microsoft Azure, the Oracle Interconnect for Microsoft Azure, or data egress or ingress when moving data between OCI and Azure. And last but never least, security is key. With Oracle Database Service for Microsoft Azure, customers enjoy end-to-end security with encrypted tunnel, which helps safeguard organizations against expanding cybersecurity attacks.
The Oracle managed intercloud service enables customers to swiftly provision and manage Oracle databases running on OCI using an Azure native API and console portal. Now, with Oracle Database Service for Microsoft Azure, I anticipate that customers can continue their familiar Azure-native user experience underpinned by automated identity, networking, and monitoring integration, as well as private interconnect and networking reliance.
Moreover, I expect customers to be excited about and embrace enterprise-grade cloud services with <2ms latency private interconnects that are compatible with virtually any of their applications. Additional benefits include zero downtime high availability through Oracle native Real Application Clusters (RAC) and the ability to scale up to 31 PB data warehouses and 10 million+ SQL IOPs. And for those Azure customers that want a fully hands-off, multi-model data management service, they now have full access to Oracle Autonomous Database.
Oracle Database Service for Microsoft Azure: The Best of Both Worlds throughout Multi-Cloud
The Oracle Database Service for Microsoft Azure clearly offers up the best of both worlds to customers for their multi-cloud journeys, delivering a one-cloud experience and serving up ease-of-use and flexible choice. As a result, customers can combine favored Azure apps such as Power BI, Blob Store loading, Config Service, .NET, DevOps, Cognitive Services, IoT Hub, and Kubernetes with other Azure apps and analytics unique to their demands while using OCI database services on the back end.
On its side, OCI delivers flexible and differentiated offerings, including Oracle Autonomous Database Service for transaction processing and data warehousing, scalable Exadata Database Service, and Base Database Service running on VMs. As such, Azure customers now have access to the high database performance, availability, and automation provided by Exadata and its vast ecosystem presence. Today, a whopping 88% of Fortune Global 100 enterprises run Exadata, including 40% that already run Exadata Cloud, numbers that I expect will increase based on these new capabilities.
Azure customers can now more easily leverage Exadata's proven architecture for all their workloads, gaining immediate benefits for petabyte workloads and critical OLTP capabilities that support for intricate applications such as SAP, Fusion Apps, E-Business Suite, NetSuite, Siebel, and PeopleSoft, have been repeatedly proven in key verticals (i.e., financial trading, manufacturing, E-commerce), and enable database consolidation that lower the cost of providing database services across an enterprise.
To ease onboarding, OCI and Azure use account tenancy to enable and accelerate intercloud setup and configuration. From my perspective, this approach provides customers the key capability to provision and operate OCI database services, including access and managed connectivity, using a unified console.
In addition, customers can use the Azure portal to generate observability data in the form of metrics, audit logs, logs, and data plane events. The Oracle multi-cloud data plane will automatically export the observability data of the multi-cloud resources into the customer's Azure subscription. As a result, customers will have the consolidated view they require of their infrastructure natively in Azure. Also, the reusable architecture can export observability data for any future OCI multi-cloud resources.
Ecosystem Credibility: OCI-Azure Interconnect Already Streamlining Migrations for Customers
Hundreds of organizations are already using the OCI-Azure Interconnect, showing prospective new users that deploying multi-cloud architectures provides substantial benefits and reducing adoption risks. As an example, TIM Brasil used the OCI-Azure Interconnect to eliminate multiple data centers with a full-scale adoption of a multi-cloud architecture that included the migration of 8,000 workloads and 16 PBs of data to OCI and Azure including Siebel CRM, SAP Hana, VDI, and billing workloads.
OCI-Azure Interconnect is backed by a single global support model, giving customers and prospects increased assurance in advancing their multi-cloud adoption strategy. This includes the creation of only one service ticket for either cloud, regardless of which provider the customer contacts, a joint collaborative model approach, and issue resolution laser-focused on rapid, simplified resolution.
Oracle Database Service for Azure: Key Takeaways
Overall, I believe Oracle Database Service for Microsoft Azure is a significant competitive advantage. It changes the perception of multi-cloud from workload migration to workload integration and throws the gauntlet down for all other cloud service providers, including AWS and Google Cloud, as it relates to multi-cloud environments. I expect that it also puts Oracle and Microsoft in a pivotal position to address and drive the compelling narrative of a true multi-cloud engagement backed by real-world success stories. In fact, the new Oracle Database Service for Microsoft Azure announcement was supported by top-tier players in their respective industries, including AT&T, Marriott International, Veritas, SGS, GE, and FedEx, showing that this is a capability that many organizations are already looking for.
While I see other cloud providers spending portfolio development and marketing cycles focusing on why their cloud is the sole answer and struggling to fulfill customer multi-cloud requirements, Oracle and Microsoft are showing how collaboration is the future of multi-cloud. They are prioritizing and demonstrably meeting the needs of customers. From my view, the cloud landscape will never be the same again and other players in the cloud space will need to step it up.
Disclosure: Futurum Research is a research and advisory firm that engages or has engaged in research, analysis, and advisory services with many technology companies, including those mentioned in this article. The author does not hold any equity positions with any company mentioned in this article.
Analysis and opinions expressed herein are specific to the analyst individually and data and other information that might have been provided for validation, not those of Futurum Research as a whole.
Other insights from Futurum Research:
Oracle Exadata Cloud Infrastructure X9M Raises the Cloud Database Market Stakes
Oracle MySQL HeatWave: Teaching the Competition a Lesson in ML
Oracle Unleashes Multi-VM Autonomous Database on Exadata Cloud@Customer to Transform Data Management
Image Credit: ITVarNews
The original version of this article was first published on Futurum Research.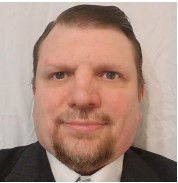 Ron is an experienced research expert and analyst, with over 20 years of experience in the digital and IT transformation markets. He is a recognized authority at tracking the evolution of and identifying the key disruptive trends within the service enablement ecosystem, including software and services, infrastructure, 5G/IoT, AI/analytics, security, cloud computing, revenue management, and regulatory issues.