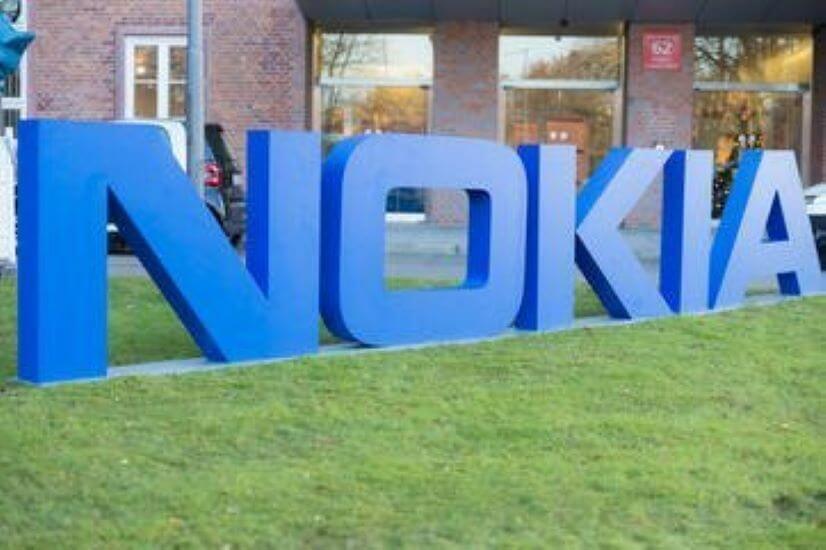 This is a summary of key takeaways from the Nokia Corporation financial report for Q2 and half year 2019 published July 25, 2019. Read in its entirety here: Nokia Q2 2019 Financial Report.
Nokia's Q2 2019: 5G Demand Lifts Financial Results
Key takeaways from the Nokia Q2 2019 Financial Report:
Nokia net sales in Q2 2019 were EUR 5.7bn, compared to EUR 5.3bn in Q2 2018. On a constant currency basis, net sales increased 5 percent. Nokia's strong topline performance was driven by improved industry demand and the competitiveness of its end-to-end portfolio, with growth across four out of six regions and all customer types.
Non-IFRS diluted EPS in Q2 2019 was EUR 0.05, compared to EUR 0.03 in Q2 2018, primarily driven by solid operational execution, which yielded gross profit improvements across Networks, Nokia Software and Nokia Technologies.
Reported diluted EPS in Q2 2019 was negative EUR 0.03, compared to negative EUR 0.05 in Q2 2018, primarily driven by higher gross profit, partially offset by a net negative fluctuation in financial income and expenses.
In Q2 2019, Nokia's net cash and current financial investments decreased sequentially by approximately EUR 1.5bn. This decrease was primarily due to anticipated cash outflows including the payment of 2018 performance-related incentives to employees, payment of the quarterly dividend, as well as restructuring and associated cash outflows, which together totaled approximately EUR 900 million. In addition, approximately EUR 350 million of the decline was temporary in nature and is expected to reverse in the second half of 2019.
Nokia is maintain its full year 2019 guidance, with seasonality characterized by weaker first and third quarters and stronger second and fourth quarters, with a particularly weak Q1 and an expected particularly strong Q4.
5G is Nokia's Golden Goose
Analyst Take: There is no surprise that Nokia attributed its strong Q2 2019 primarily to 5G market demand. In Q2, the company attained solid year-on-year growth, significant improvements in profitability, and demonstrated progress in its strategic expansion areas of Software and Enterprise as well as vigorous momentum in its IP Routing unit. Nokia CEO and President Rajeev Suri already plugged the company's considerable 5G momentum throughout 2019 in June.  As of July, Nokia now has 45 commercial 5G deals including nine live networks. Nokia's broad portfolio and fortified operational execution is propelling its 5G momentum.
As a result, Nokia is sticking with its full-year 2019 guidance, which includes outperforming its primary addressable market for the remainder of the year and over the longer-term. On a constant currency basis, Nokia expect its primary addressable market to grow slightly in full year 2019, and for growth to continue in full year 2020, updating earlier commentary for the company's primary addressable market to be flattish in full year 2019 and to grow in full year 2020.
The Crystal Ball Includes Risks of Course
Regardless,  Nokia faces risks throughout the rest of 2019 and beyond as geopolitical concerns flourish. The U.S. government's campaign to exclude China-originated equipment, primarily Huawei, in its own 5G and ally 5G networks is resulting in bans (e.g., U.S., Australia) or at least adoption delays (e.g., UK). Nokia and Sweden-headquartered Ericsson have become the prime beneficiaries of the restrictions on Huawei 5G equipment. On the flipside though, Nokia's China 5G business may face curtailment as Chinese operators can more heavily favor Chinese suppliers, mostly Huawei and ZTE, as a de facto retaliation for the anti-Huawei restrictions.
Risks remain in the year, including execution demands in the second half, trade-related uncertainty and challenges in the China market. Given these risks, we will continue to focus on tight operational discipline, delivering on our EUR 700 million cost-savings program, improving working capital management and advancing the implementation of our strategy. For example, Nokia sales in Great China dipped two percent YoY to EUR515 million while delivering nine percent of the company's overall revenues. Nokia is obliged to factor such developments into its forecast model. As additional consideration, we believe the governments of the U.S. and China will reach a new trade accord by the end of 2019 (i.e., before the 2020 U.S. Presidential election kicks into full swing) with the odds increasing it will include a resolution of Huawei's status within international 5G networks moving forward. Such as outcome can make Nokia's long-term prospects in the Greater China market less uncertain.
Nokia is Ready to Roll in Worldwide 5G Networks
Overall, Nokia is ready to further expand its presence and influence in worldwide 5G networks regardless of how the U.S.-China trade standoff is resolved. This includes factoring in potential price pressures from major 5G rival Ericsson and its signaled intention to take on greater margin pressures in order to win more 5G market share. Why? The overall 5G market is already lifting off ahead of previous 2019/H2 2019 expectations. As operators and their ecosystem partners gain valuable deployment experience, delivering 5G experiences to customers will become more automatic, expanding and diversifying 5G use cases and revenues.
Be sure to check out some of my other recent articles:
Nokia Surges and Shines — Confirms 42 Commercial 5G Deals Across the Planet
Softbank Delivers 5G Upset: Spring Time for Ericsson and Nokia; Winter Time for Huawei and ZTE
Nokia Introduces New 5G Virtual Testing Environment
The original version of this article was first published on Futurum Research.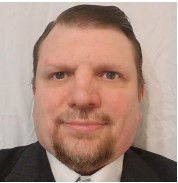 Ron is an experienced research expert and analyst, with over 20 years of experience in the digital and IT transformation markets. He is a recognized authority at tracking the evolution of and identifying the key disruptive trends within the service enablement ecosystem, including software and services, infrastructure, 5G/IoT, AI/analytics, security, cloud computing, revenue management, and regulatory issues.