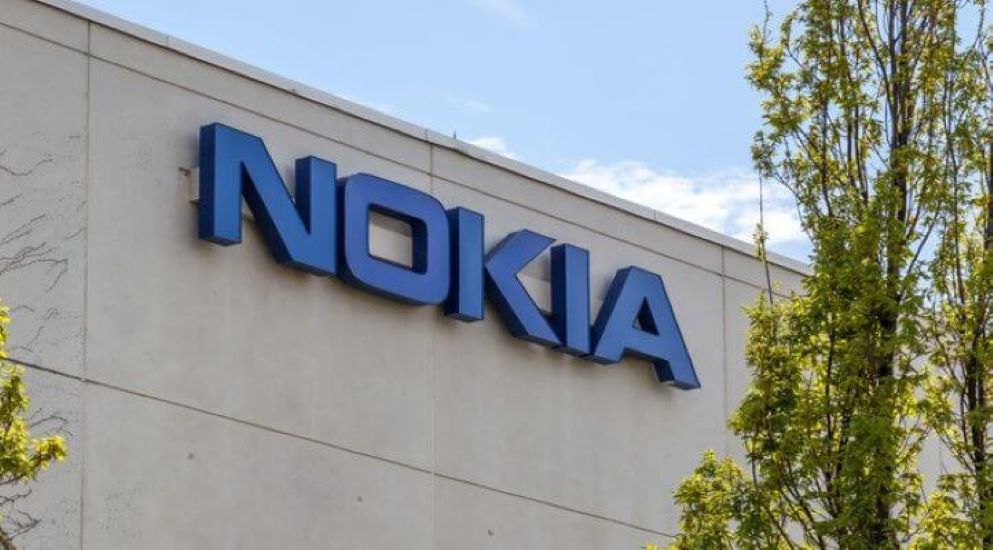 The News: The Nokia Global Analyst Forum (GAF) was held in Finland, November 19-21, 2019, at the company's facilities in Helsinki and Oulu. Nokia's CEO & President Rajeev Suri, Nokia's CTO & President of Nokia Bell Labs Marcus Weldon and other Nokia executives shared the company's strategy, how Nokia is enabling 5G end-to-end infrastructure and how Nokia is fulfilling the 5G expectations of its customers. The Nokia Global Analyst Forum 2019 agenda also included panel discussions, customer presentations, break-out sessions, and a tour of the company's 5G R&D lab in Oulu, Finland with participation consisting of Futurum Research and 33 other analyst firms. Read more at Nokia.
Foreground: Nokia's Unsatisfactory Q2 2019 Results
Analyst Take: Nokia CEO Rajeev Suri kicked off the event quoting cultural icon, Mike Tyson: "Everybody has a plan until they get punched in the mouth". Essentially, Nokia got punched in the mouth based on its Q3 2019 results and Suri made the right choice in taking the bulls by the horn and addressing head-on Nokia's disappointing results.
Nokia cited these factors for the fiscal Q3 2019 outcomes:
Q3 gross margin was impacted by product mix
High cost associated with the company's first generation 5G products
Profitability challenges in China
Pricing pressures in early 5G deals
Uncertainty related to the announced operator merger in North America (i.e., T-Mobile's acquisition of Sprint)
Of particular concern, Suri reiterated that Nokia selected field programmable gate array (FPGA) technology to ease integration of Alcatel-Lucent mobile products, boost development flexibility, and gain time-to-market advantages over rivals. However, FPGAs are more expensive and more power-hungry than custom system-on-chip (SoC) technology, driving up the costs of the Reefshark mobile chipset family used in the company's baseband, mMIMO (massive multiple input multiple output) antenna, and radio access network (RAN) product lines. This aspect played in a major role in diminishing Nokia's Q3 operating margins. Nokia is now committed to using equity SoC technology, starting and growing shipments throughout 2020 with the goal of significantly lowering Nokia's 5G product costs by 2021.
After the Q3 results, including the necessity of the ongoing FPGA-to-SoC transition, the question remains: "Why Nokia"? In response, Suri re-emphasized Nokia's longer term value drivers consisting of:
End-to-end (E2E) portfolio: Enables Nokia to gain from virtuous 5G investment cycle by having a play in multiple capital expenditure domains (e.g., software, mobile access, fixed access, IP/optical). The E2E portfolio proposition does not require operators to adopt Nokia's entire line of offerings, but rather gives Nokia the flexibility to meet broader, emerging requirements and augments understanding of customer holistic requirements.
Product leadership: Demonstrated ability to generate value and power cash flow through innovations such as FP4-based routing, automated services, small cell/fixed wireless access portfolio.
Diversification Strategy: Positive financials in the medium-growth Nokia Software and high-growth Nokia Enterprise units boost meaningful accretive opportunities for Nokia's cash position and margins.
Sustainable Patent Licensing: Nokia's established and growing patent portfolio provides long-term cash generative opportunities, including profit, and spurring penetration into new segments like consumer electronics and myriad IoT verticals.
Structural Cost Reductions: Nokia is executing on its cost reduction plans across operating and sales expenses, including automation and digitization of processes, R&D efficiencies and related site consolidation, as well as improved product serviceability.
All five value streams strengthen Nokia's case that the company is fundamentally sound to navigate through the FPGA-to-SoC journey and play a powerful role in driving worldwide 5G-IoT buildouts.
So Why Is Apple Dying? Nokia Is Betting the Network and not the Smartphone Triumphs
Not to be outdone, CTO Marcus Weldon highlighted his session at the Nokia Global Analyst Forum by declaring "Apple is dying". At first blush, the observation appears to take cheek to the next level, especially on the heels of Nokia's underwhelming Q3 2019 results and CEO Rajeev Suri's resulting triage. However, there is a good deal of analytical substance behind the declaration.
Weldon's key point is that in the emerging human augmented era, Apple's bread and butter smart device product, the iPhone, is not well-suited for delivering extended reality (XR) applications like augmented reality (AR). Rather natively augmented devices and form factors that use intuitive designs and avoid complexity will increasingly win the day. This ongoing development places a premium on well-designed human-machine interfaces and interactions that avoid shoehorning XR and immersive capabilities into the increasingly limited smartphone form factor. In other words, no smartphone operating system (O/S) is required to deliver the augmented human experiences throughout our daily environments, including household, retail, business and industrial settings.
As a result, the high-performance, low-latency network provides the connectivity and intelligence required to power XR/AR applications embedded all around us (e.g., wearables, walls, furniture, etc.). As such, Nokia, as a top-tier provider of networking solutions, is in the driver seat to propagate the next-generation of immersive applications that are optimized for HMI capabilities. Fundamentally, the key takeaway is that in the augmented human epoch, it is better to be a high-performance network supplier than an incumbent smartphone supplier.
Of course, Apple is already diversifying its portfolio to reduce reliance on iPhone sales due to a variety of considerations including stiffer competition and price point pressures. Moreover, Apple commands the resources to adapt to seismic shifts in the global digital marketplace including increased, broader reliance on network-centric implementations that deliver and scale immersive capabilities and augmented experiences. And with its vast cash reserves and resources, Apple could very well decide to pursue acquiring an E2E network supplier like Nokia in order to capitalize on the potentially massive network-centric augmented human business opportunity.
Futurum Research provides industry research and analysis. These columns are for educational purposes only and should not be considered in any way investment advice.
Related Content:
Nokia and VMware Strengthen Ties to Smooth Multi-Cloud Operations in 5G Edge Environments
Nokia's Q2 2019 — 5G Demand Lifts Financial Results 
Nokia Surges and Shines — Confirms 42 Commercial 5G Deals Across the Planet
The original version of this article was first published on Futurum Research.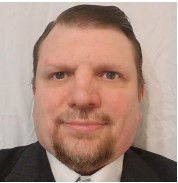 Ron is an experienced research expert and analyst, with over 20 years of experience in the digital and IT transformation markets. He is a recognized authority at tracking the evolution of and identifying the key disruptive trends within the service enablement ecosystem, including software and services, infrastructure, 5G/IoT, AI/analytics, security, cloud computing, revenue management, and regulatory issues.