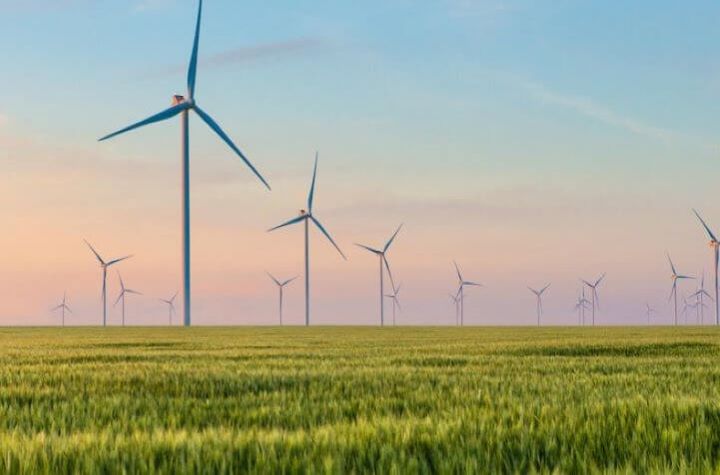 Western Farmers Electric Cooperative (WFEC) recently announced it had entered into a power purchase agreement with a subsidiary of NextEra Energy Resources, LLC, for the largest combined wind, solar and energy storage project in the U.S. The project is the first of its kind announced in the Southwest Power Pool (SPP), the electric grid region that includes Oklahoma and 13 other states in the central U.S. covering 546,000 square miles. It is also the largest co-located wind, solar and energy storage project in the U.S. Read the full press release here.
Expert take: As the price of wind and solar energy dropped to all-time lows, Western Farmers leveraged that into an opportunity to better serve their customers by pairing it with battery storage. This method means more renewable energy is available for more hours each day, whether the wind is blowing, the sun is shining, or whether neither of those things are happening!
Storing wind and solar energy in batteries—with the help of NextEra Energy Resources—keeps the power affordable and more accessible to Western Farmers' customers, allowing them to reduce their reliance on fossil fuels and turn toward an environmentally-friendly alternative.
The Skeleton Creek facility is being built in Oklahoma and will be completed in three phases. First, Skeleton Creek Wind, featuring 250 megawatts (MW) of wind energy, will be ready by the end of this year. Skeleton Creek Solar will produce 250 MW of solar energy and be online and ready by the end of 2023. Finally, Skeleton Creek Storage, the 4-hour battery energy storage plant, will also be in operation by the end of 2023, offering 200 MW of storage.
By the time the Skeleton Creek project is finished, Western Farmers' energy generation portfolio will include 521 MW of solar energy generation, 955 MW of wind energy generation, and 270 MW of hydroelectric generation. This is an exciting step forward for Oklahoma and the WFEC—we're looking forward to watching this project get underway.
Photo Credit: GTM
Jeff Risley is the Chief Strategy Officer for Saxum, an issues-based, marketing communication agency founded in 2003, with offices in Oklahoma City, Houston, and Tulsa. Jeff has spent his career in marketing and business development, largely focused in the energy sector, but also leading teams focused on disruptive solutions, infrastructure, place-making, criminal justice reform, and education reform. As you might guess, he's not afraid to tackle important issues in the world and he's as passionate about working to effect change as he is about helping clients realize their visions and achieve their goals. Saxum has been on the Inc. 5000 list for eight straight years, and that's an accomplishment the entire Saxum team is proud of. You can find Jeff on Twitter at @RisleyRanch and connect with him on LinkedIn here: Jeff Risley on LinkedIn or email him at jrisley@saxum.com.