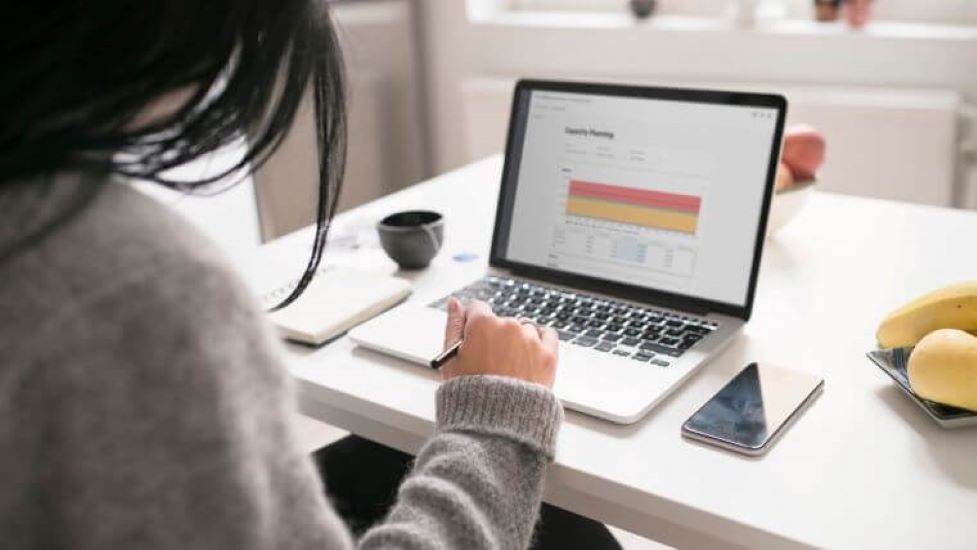 The News: Hewlett Packard Enterprise (HPE) announced new HPE GreenLake cloud services and partnerships for Virtual Desktop Infrastructure (VDI) that support organizations' expanding remote workforces and provide essential business continuity. The new HPE GreenLake for VDI cloud services provide organizations with a set of technologies to adapt to a rapidly growing remote employee population through simplified management, faster time to productivity, more security and control, and cost savings. The new cloud services also leverage technologies from key HPE partners including Citrix, Nutanix, NVIDIA, and VMware. You can read the press release here.
Analyst Take: HPE continues its effort to provide cloud services that enable remote staff to work in a secure and productive manner, while offering a user-friendly experience. Last spring at the beginning of the COVID-19 pandemic, HPE announced a series of VDI offerings that enabled companies to adapt to a growing remote workforce. After gaining a significant number of customers from these efforts in a range of industries, HPE boasts of its most recent VDI wins of Kern County and Petsure. However, this week's announcement shows an even more granular level of their VDI offerings, with features that support specific roles and use cases. This is made possible through expanded partnerships with Citrix, Nutanix, NVIDIA and VMware.
HPE is laser-focused on the user approach, as the new HPE GreenLake for VDI configurations are optimized for each type of remote worker including knowledge users, task users, power users, and engineering users, and configuration is priced, built, and shipped in predefined 100-300-500-1000 sizes. The billing is usage-based and customers can scale up or down as needed.
The following are the types of users that HPE GreenLake for VDI is now optimized for, per HPE's press release:
Power users, such as application developers, who need more intensive use of office applications, have mid-level graphics requirements or multiple screens –now can have their applications delivered in a persistent or non-persistent model using HPE ProLiant servers or HPE Nimble Storage dHCI hyperconverged systems and NVIDIA GPUs coupled with NVIDIA Virtual PC software.

Engineering workers, who are professionals with intensive graphics or data analysis requirements such as CAD/CAE users or financial traders, will now benefit from GPU-assisted compute and from storing data on high performance storage located close to compute resources to minimize latency, using HPE ProLiant servers or HPE Nimble Storage dHCI hyperconverged systems and NVIDIA GPUs coupled with NVIDIA Virtual Workstation software.

Knowledge workers, with predominant use of office productivity applications and browsing, can be scalable to hundreds of thousands of users through using HPE ProLiant servers, HPE Nimble Storage dHCI or HPE SimpliVity hyperconverged systems.

Task workers, who typically use a small number of low compute-intensive applications such as call center representatives, now can use HPE ProLiant servers or HPE Nimble Storage dHCI hyperconverged systems.
Not only is HPE focused on user personas, the company is also expanding the way that customers can purchase HPE GreenLake for VDI through its partner channels. In addition to offering VDI from Citrix, HPE now inlcudes VMware Horizon, as many customers have standardized on one or both, as well as NVIDIA virtual GPU (vGPU) technology for the more demanding workloads. Customers can also leverage Nutanix hyperconverged (HCI) software to deliver VDI services with HPE GreenLake. Also available with part of the HPE ProLiant server family, HPE ProLiant DX powered by Nutanix software allows customers to build private and hybrid clouds with simplified infrastructure management and the added consumption flexibility of HPE GreenLake.
HPE also looks to system integrators such as Wipro and Accenture who have chosen to implement their services using HPE GreenLake VDI solutions. These new capabilities from HPE and its ecosystem partners are available for sale as of December, 2020.
As most companies have increased their remote workforces dramatically to meet stay-at-home and social distancing policies during the COVID-19 pandemic, this means there is even more pressure to maintain high-performing and secure virtual infrastructures. VDI solutions from HPE GreenLake help to securely support an organization's growing remote workforce, and the new user-specific solution approach will further improve cost efficiency and create an even better user experience for employees.
Futurum Research provides industry research and analysis. These columns are for educational purposes only and should not be considered in any way investment advice.
Other insights from the Futurum team:
Exploring the New Frontier: Container-as-a-Service with HPE and Splunk – The Six Five Insiders Edition
HPE Shows Resilience With Much Improved Q3 Results
SAP and HPE Partner to Deliver Enterprise Cloud On-Prem
Image Credit: HPE
The original version of this article was first published on Futurum Research.
Sarah brings 24 years of experience as an industry analyst to the Futurum team. She most recently served as the head of industry research for Oracle. Her experience working as a research director and analyst extends across multiple focus areas including AI, big data and analytics, cloud infrastructure and operations, OSS/BSS, customer experience, IoT, SDN/NFV, mobile enterprise, cable/MSO issues, and managed services. Sarah has also conducted primary research of the retail, banking, financial services, healthcare, higher ed, manufacturing, and insurance industries and her research has been cited by media such as Forbes, U.S. News & World Report, VentureBeat, ReCode, and various trade publications, such as eMarketer and The Financial Brand.