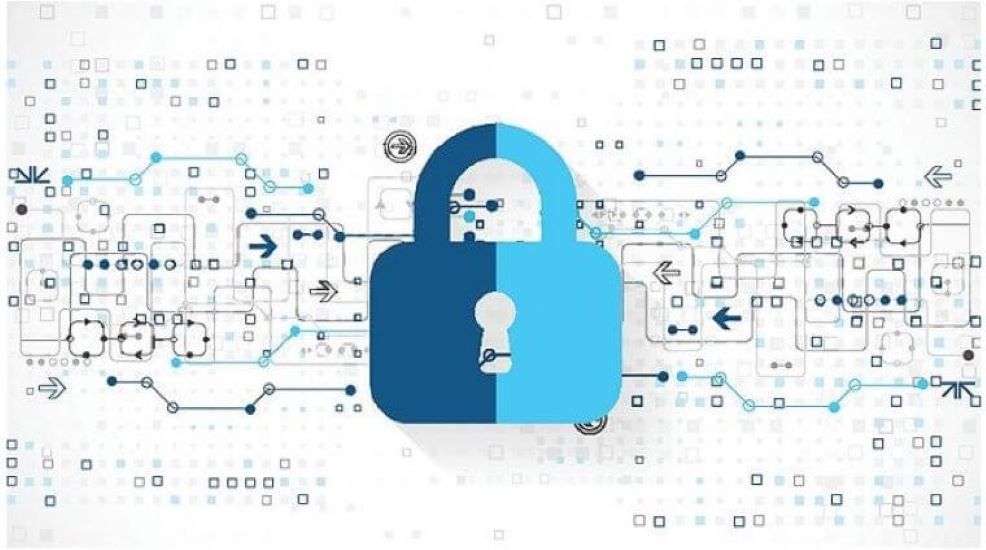 The News: Netcracker Technology announced its Enhanced Security Plan, a holistic, multi-pronged framework of security solutions and services that are developed to meet the specific needs of the telecom industry. As an integral part of the new Netcracker 2020 portfolio suite of products and services, Netcracker Enhanced Security could give service providers confidence in the security and privacy of their rapidly evolving networks, including 5G and multi-cloud environments, and the sensitive information of their customers. Read the full Netcracker press release.
Netcracker Enhanced Security Plan: Scores Rapid Security Credibility with U.S. Government Blessing
Analyst Take: Netcracker Technology unveiled its Enhanced Security Plan, targeted directly at ensuring the entire lifecycle security of service provider operations and business processes. These capabilities comprise secure development processes, secure integration APIs, control and monitoring of platform access through a secure enclave infrastructure, strict change control policies, and robust governance, including strong access control, frequent audits, and regular security testing.
Netcracker needed to announce its Enhanced Security portfolio to immediately boost the security credentials of its new Netcracker 2020 portfolio to assure service providers across the globe that their mission-critical digital platforms are developed, implemented, and managed in a secure approach, enabling them to foster trust with their customers and infuse confidence that their sensitive data will be thoroughly protected.
Netcracker Enhanced Security Plan: Service Providers and their Enterprise Customers Prioritize Holistic 5G Security
Service providers and their enterprise customers are prioritizing security as their topmost need in accelerating 5G deployments. This clearly discernible trend swiftly augments the Netcracker Enhanced Security Plan. In fact, service providers identify unifying cybersecurity systems that interwork at the 5G Edge as the topmost concern and need for their enterprise customers. Our findings in our recently published research report, The 5G Edge: Powering Innovative Experience and Services validates this foremost concern when the service provider panel (n=500+) was asked to estimate what percentage of their customers respondents believe would be very interested in the following (ranked):
68% – Unifying cybersecurity systems that interwork with the edge
61% – Privacy and data protection for edge applications
61% – Multi-cloud administration across all edge implementations
60% – Easing 5G-induced stress within data centers and edge networks
59% – Understanding changing consumption patterns between 5G customers and providers
I believe these results indicate service providers must demand that security is built into every element of their 5G edge implementations, including end-to-end cybersecurity management, in order to fulfill the most pressing concerns of enterprises related to 5G adoption. Moreover, service providers will need to develop more robust cybersecurity packages, such as security as a service (SECaaS), managed security service provider (MSSP) capabilities, multi-cloud security services, and native-cloud security applications to spur enterprise adoption of 5G services.
Without expanded marketing and investment in platforms that unify security management, particularly at the security operations center (SOC), service providers risk having their overall 5G service packages stall out in the enterprise space. In addition, providers must deliver privacy protections, such as General Data Privacy Regulations (GDPR) that fulfill local regulatory mandates to further differentiate their 5G portfolio.
Netcracker Enhanced Security Plan: Aligns with U.S. Government Telco Security Objectives
Emerging 5G use cases and digital transformation journeys are introducing security challenges that can only be resolved by end-to-end (E2E) implementations. The Netcracker Enhanced Security Plan provides the comprehensive, multi-pronged framework service providers must have in order to deal with new challenges that include distributing more services and content to the network edge, proliferation of IoT devices, and massive bandwidth increases accompanied by new ultra-low latency. I anticipate speed and thoroughness in detecting 5G security threats takes on paramount importance such as reducing the amount of time attacks go undetected.
Netcracker's enlistment of endorsements by high-profile U.S. government security officials fortifies its security credentials across the digital ecosystem. These officials include:
Adam Hickey, Deputy Assistant Attorney General, National Security Division, U.S. Department of Justice
Joel Brenner, former Inspector General of the National Security Agency and Head of U.S. Counterintelligence in the Office of the Director of National Intelligence and current Senior Research Fellow at the MIT Center for International Studies
Dana Boente, Former Acting U.S. Attorney General
Samuel Visner, Security Director at Netcracker and former Chief of Signals Intelligence Programs at the U.S. National Security Agency
Netcracker's new security offering, embraced by both current and former high-profile U.S. government officials, obliges rivals to directly counter the Enhanced Security Plan. Cisco and Nokia already offer comprehensive security portfolios and I believe can benefit from tighter marketing focus on aligning their marketing and solutions to more directly address geopolitical agendas and elicit sanctioning from governmental entities. Likewise I see Amdocs Cyber Security solutions gaining increased market acceptance through more emphasis on delivering telco data security frameworks that garner some level of government approval. I expect that the addressable market for Huawei and ZTE telco security solutions will continue to recede beyond Greater China and select markets due to burgeoning multi-regional geopolitical tensions, due in part to potential fallout from the Chinese government's handling of the COVID-19 pandemic, the India-China border conflict, ongoing trade issues, and supply chain concerns.
As an integral component of the Netcracker 2020 portfolio, I believe Netcracker's Enhanced Security delivers E2E security in 5G and multi-cloud environments and is key to enabling the layered in-depth defense of the network encompassing the network and cloud infrastructure, network functions, and network slices and services layers under unified orchestration and management. The solution also provides the predictive techniques critical to preventing security breaches and disruption, as well as rapidly accelerate detection of security violations. By deploying massively scalable controls at the edge in combination with advanced analytics and adaptable AI security capabilities, service providers have the security framework required to automate and adapt the E2E security best-suited for their own networks, including critical infrastructure, as well as their enterprise customer ironclad 5G security demands.
Futurum Research provides industry research and analysis. These columns are for educational purposes only and should not be considered in any way investment advice. 
Other insights from Futurum Research:
5G Security: The Essential Key to 5G Fortunes – Futurum Tech Webcast
Netcracker 2020 Galvanizes Service Provider Digital Transformation Renaissance
Nokia Secures Its Security Messaging
Image Credit: Telecom Drive
The original version of this article was first published on Futurum Research.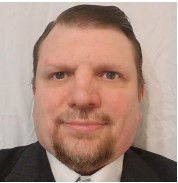 Ron is an experienced research expert and analyst, with over 20 years of experience in the digital and IT transformation markets. He is a recognized authority at tracking the evolution of and identifying the key disruptive trends within the service enablement ecosystem, including software and services, infrastructure, 5G/IoT, AI/analytics, security, cloud computing, revenue management, and regulatory issues.