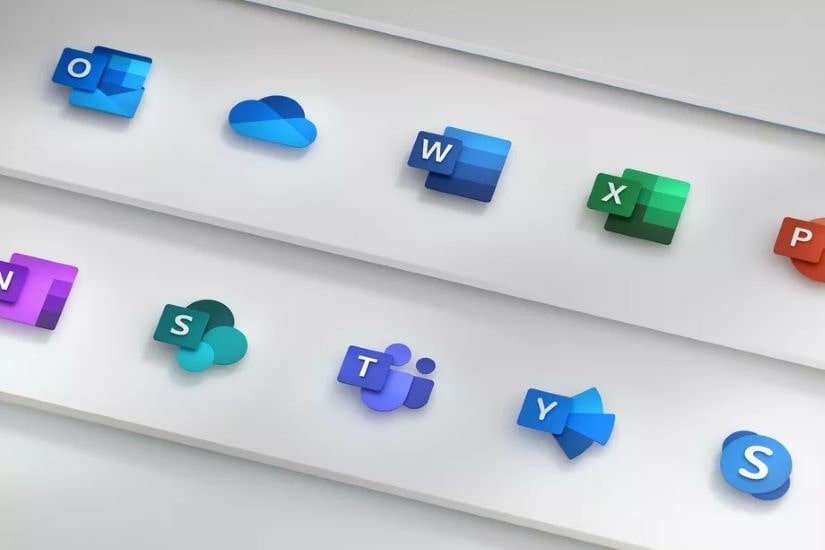 The News: Microsoft is casting a broader user-acquisition net with three targeted new versions of Office this year: a consumer Office 2021 version, an Office LTSC for commercial customers, and a new Office app specifically designed for iPadOS. While the latter is available for download now, the first two should be released later this year. Read more at The Verge.
Microsoft's 3 New Versions of Office Aims to Meet Customers Where They Are
Analyst Take: As the very nature of work continues to evolve, Microsoft is taking steps to stay several steps ahead of the curve, not the least of which is the release of Microsoft's 3 new versions of Office. Broadly speaking, catalysts driving the evolution of work are a mix of disruptive technological shifts that already formed the basis of pre-COVID-19 digital transformation efforts to disruptive global inflection points like we've experienced navigating the global pandemic of 2020 and 2021. As today's workforce grows increasingly mobile and reliant on digital technology solutions, Microsoft's shifting focus on both meeting customers where they are and on delivering device-agnostic experiences across its ecosystem is telling. To my way of thinking, and especially as it relates to Microsoft's 3 new versions of Office, it shows that Microsoft is fully committed to helping drive those experiences rather than simply contenting itself with adapting to shifting workforce trends.
Office for iPadOS Signals Microsoft's Focus on Delivering Consistent Experiences Across all Devices and Platforms
Microsoft finally optimizing its unified Office mobile app for Apple's iPad devices isn't just great news for iPad users. It is also a clear signal from Microsoft that it intends to be more proactive about servicing segments of its ecosystem that may have, until now, been under-prioritized. Case in point: adapting Office for iPad users was overdue, especially given iPad's estimated 400 million install base.
It also suggests, looking at fundamental shifts in the very nature of work in the last few years, that Microsoft is now fully dedicated to making its business-critical applications not only accessible on any device and platform, but also optimized for every device or platform. This isn't simply an issue of availability or basic functionality. It is, at its core, an issue of ensuring consistently smooth and frictionless user experiences across any and all devices and platforms. By designing Office specifically for iPad, Microsoft therefore makes it just as easy for iPad users to enjoy the full functionality of Office that PC users and other tablet users have taken for granted until now, only, and at long last, deliberately adapted to the iPad's rich and unique intuitive interface. As a significant portion of iPad users are likely to need to use Office for work or school, especially now that so much of work and education has shifted to a remote model, Microsoft's decision to release an iPadOS-specific version of the popular productivity suite seemed, in my view, a necessity.
What's Also New with the Office for iPadOS
There are some other nuances in the Office for iPadOS. These include:
Microsoft has combined Word, Excel, and PowerPoint apps into a single iPadOS-optimized app
The app allows users to quickly create and sign PDFs
The app allows users to easily transform images into documents
Smooth image-based workflows that allow users to intuitively create PPT and PDF files from image galleries, including recent screenshots
Easy insertion of date, shape, image and notes into PDF documents
Includes mouse and trackpad support
In an effort to remain flexible and give users as much choice as possible, existing standalone apps for Word, Excel, and PowerPoint are still available, and are expected to continue to be updated regularly.
Microsoft Has Designed for Specific Segments of the Office User Ecosystem
Microsoft also addresses Office users for whom Office 365 isn't the most ideal option. In an interview with the Verge, Jared Spataro, head of Microsoft 365, explained that while Microsoft has seen large numbers of Office customers migrate to the cloud in the last year, many customers "have specific scenarios where they don't feel like they can move to the cloud." Among them are customers working in heavily regulated industries that can often be inflexible about the frequency and relative immediacy of app updates, as well as some environments where IT departments prefer to have more control over the timing of updates. Designing specifically for specific segments of the Office user ecosystem in this way shows Microsoft's commitment to meeting customers where they are rather than forcing them to make do with whatever limited options might be made available. This segment-focused type of customer-centric approach is a subtle reminder of Microsoft's decades-long investment in its rich partner channel, and indicative of the deep knowledge and insight it has gleaned from it over the years. This ability to understand the user preferences and nuances involved in these unique segments of its ecosystem makes it clear that Microsoft has spent time and resources learning what these users' needs are and that it has developed solutions so as to best to meet them.
Both Office LTSC and Windows 10 LTSC should be released in H2 2021, in 32-bit and 64-bit versions, and Spataro anticipates that the releases will be very close together "so that enterprises can deploy and manage them on a similar type of cadence," he says. While Office LTSC is expected to be available for preview in April, consumers won't enjoy a preview of Office 2021, unfortunately. The decision makes sense, but signals that Microsoft is prioritizing business customers, as well it should. One could argue that as the consumerization of IT continues to blur the lines between enterprise solutions and their lighter versions, this type of approach fails to embrace the changing nature of work, but I don't believe this to be a fair assessment. I recently wrote about Viva, Microsoft's employee experience platform, and no one can realistically argue that Microsoft is somehow not operating at the bleeding edge of modern work-related trends. I merely see this subtle signal from Microsoft as an effort to more clearly define the value to enterprise customers and other large businesses of not abandoning commercial versions of Office for lighter consumer-friendly ones.
This approach may seem counterintuitive to future of work observers who envision the industry moving toward a flat, customer-agnostic software solution ecosystem, but the reality of that ecosystem both now and in the foreseeable future is that commercial solutions should come with extra perks, not just more functionality and customization options. That is part of the added value that justifies the higher cost of the license. An added bonus is that, given Office's massive install base already, limiting the scope of previews will take up fewer resources for Microsoft in the months leading to the actual release, which should translate to fewer headaches and a smoother launch for everyone.
Two final notes worth mentioning: Office LTSC will only be supported for 5 years instead of the traditional 7. In addition, while pricing for the Office 2021 small business and consumer versions are not expected to change, Commercial editions like Office Standard and Office Professional Plus may see a 10 percent increase this year.
Futurum Research provides industry research and analysis. These columns are for educational purposes only and should not be considered in any way investment advice.
Other insights from Futurum Research:
Microsoft Launches Microsoft Viva, An Employee Experience Platform – Futurum Tech Webcast 
The SolarWinds Hack, Clubhouse, Vulnerable Agora SDKs, Microsoft — Some Cybersecurity News You May Have Missed This Week – Futurum Tech Webcast
Microsoft's Momentum Is Assured For 2021 After A Blowout Year-End Quarter
Image Credit: The Verge
The original version of this article was first published on Futurum Research.
Senior Analyst at @Futurumxyz. Digital Transformation + Tech + Disruption. Author, keynote speaker + troublemaker. Opinions are my own. I like croissants.