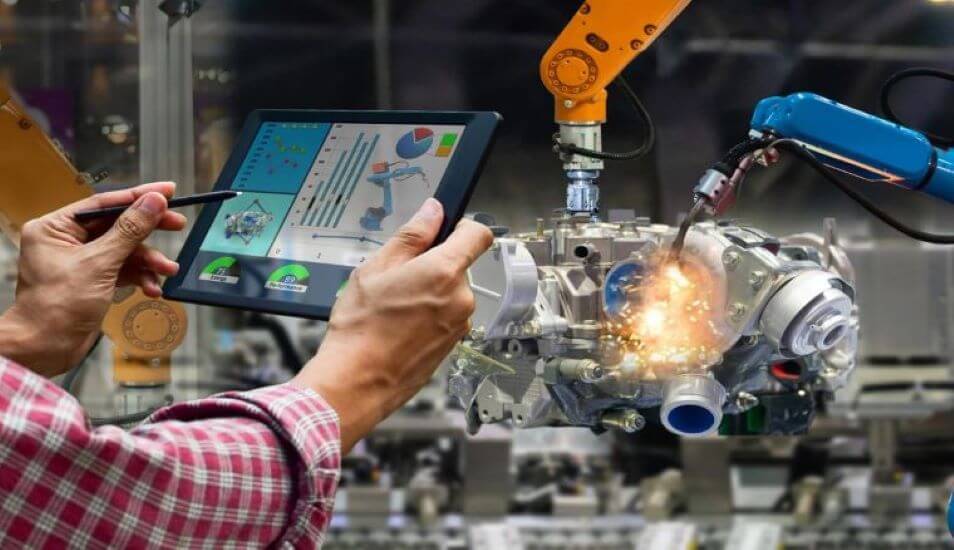 The News: MicroAI Factory is MicroAI's AI-Driven Analytics platform, developed to combine lifecycle management, operational excellence, automated reporting, and workflow management capabilities into a single platform to accelerate the digital factory. The platform was built to improve manufacturer's overall equipment effectiveness (OEE) by delivering historical and real-time analysis of productivity, machines, and humans. The MicroAI Factory platform can establish a single reference, promote deep federated learning and accountability for factories on a global basis, including especially the Food and Beverage industry. Learn more at the MicroAI Site.
MicroAI Factory: The AI Edge Platform Essential to Smart Automation of Food and Beverage Industry Processes
Analyst Take: The main proposition of the MicroAI Factory offering is the AI edge platform's ability to harvest raw micro data and use artificial intelligence (AI) to deliver macro insights and real-time actions especially across Industrial 4.0 environments such as the Food and Beverage Industry. The MicroAI portfolio offers four core capabilities consisting of reporting, predictive insights, feedback loop, and workflow management and I recently had the opportunity to immerse myself in the platform and see it in action. Following are my thoughts on the MicroAI Factory portfolio.
For reporting, I was impressed by MicroAI Factory's automated reporting on operational efficiency, which is integral to removing administrative burdens. Moreover, providing a single source of truth that can assure historical trend analysis, is a key capability as well. In delivering predictive insight, MicroAI Factory's AI Monitoring real-time data tools can predict potential failures and cycle time inefficiencies on both a granular and holistic scale, which allow organizations to minimize unexpected downtime.
I see the MicroAI Factory platform's feedback loop capabilities as assuring precise causality assignment and augmenting the AI accuracy required to deepen understanding of the root cause of inefficiencies. MicroAI Factory provides the workflow management needed to automate processes, work orders, and events that unify disparate systems and customize features according to specific plant needs.
Specifically, the MicroAI Factory platform is developed to optimize the lifecycle of machines by aggregating and analyzing data from Control Systems, existing IT systems, and sensors. Programmatic Logic Controller (PLC) tags are processed in real-time to generate low latency notifications, alarms, and used for historical trend analysis. Here's a look at that in the image below:
MicroAI Factory: Providing the Competitive Edge throughout Food and Beverage Manufacturing Processes
Overall, I believe the MicroAI Factory core portfolio offers competitive advantages to Food and Beverage companies across top priority manufacturing capabilities. These competitive advantages include:
Innovative AI Capabilities: MicroAI Factory's self-learning AI capabilities allow for rapid predictive insights without the need data science expertise. The AI technology builds models based on real-time data and does not need historical or labeled data.
Experience in Supporting IT & Operations Convergence: MicroAI's team of engineers have an extensive track record in establishing standardization of reporting and metrics within a factory by using data from a wide array of sources including IT systems, controls systems, excel spreadsheets, and edge devices.
Agility: Users of the MicroAI Factory system are enabled with access to modify in a low-code, no-code environment. The platform contains self-serving capabilities such as customizing new applications, dashboards, events, data schemas, and more to accommodate specific needs.
Data and Machine Agnostic: MicroAI Factory's AI technology observes both individual and machine group behavior in real-time regardless of make or model.
Federated Learning: Through the ability to connect all assets, operators, lines, and factories into a single platform, the MicroAI Factory platform can perform AI-driven comparative analysis on the operations on a comprehensive level.
I see the MicroAI Factory platform providing a competitive edge to Food and Beverage organizations by innovating edge-native AI capabilities including inferencing and training on the edge, personalizing intelligence, and enabling AI throughout the connected factory. The MicroAI Edge AI technology is critical to avoiding failures across Food and Beverage cloud fabrics by minimizing and eliminating downtime for any connected device or mechanical systems. This includes predicting failures, providing health scores, remotely scheduling preventative maintenance, and reducing connectivity and cloud compute costs.
For efficiency optimization, MicroAI Factory harvests micro data from Food and Beverage manufacturing operations. By using machine learning across the full range of manufacturing operations, the MicroAI Factory technology federates a variety of machine micro data types and endpoints as well as operational information. This capability includes tags from PLCs, raw sensor data, and other operational data inputs. As a result, both machine and man outputs and productivity are improved, and the MicroAI Factory platform helps solve the common issue of Food and Beverage organizations having insufficient visibility into remote assets and asset performance.
One thing I found particularly compelling — and timely — is that MicroAI Factory supports the ability of organizations to adapt swiftly to customer preferences, such as rapidly increasing consumer pressure for the Food and Beverage industry to eliminate its reliance on single-use plastics, reduce waste, and produce food in a sustainable way. A growing number of Food and Beverage organizations are committed to using only recyclable, reusable, or compostable packaging over the next few years. recognizing sustainability as an issue that provides value to their customers who are willing to pay a premium for products they believe support environmental sustainability. That's why this offering is not only attractive one, but also an incredibly timely one. MicroAI Factory is well-suited to meet growing customer demand for sustainable food products by providing the AI-driven insights needed to automate adaptation of manufacturing processes to attain sustainability business outcomes.
Another ongoing issue that bears mentioning is the shortage of labor in the Food and Beverage industry, which will undoubtedly serve to accelerate the transition to more automated facilities. The supply of raw materials and available land is often most abundant in rural areas, where it can be challenging to sufficiently staff production and packaging lines without bussing people in from a distance. That, combined with the sweeping effects of a global pandemic, have made labor shortages a more pressing issue. Even if Food and Beverage manufacturing organizations can find enough people to staff a plant, physical distancing in many ways dilutes the ability to have full-time staffing. I believe MicroAI Factory helps meet this challenge and opportunity head-on by delivering the automation required to increase efficiency and flexibility of production, improve management of the supply chain, and improve administration for regulatory purposes.
Last but not least, I should mention that the MicroAI Factory portfolio supports any type of machine, both any make and model, across the Food and Beverage manufacturing process. In contrast, legacy solutions are OEM specific (e.g., predictive maintenance only) thereby fragmenting the administration and oversight of the overall manufacturing process. For example, the aggregation of raw materials (i.e., the palliative process) can typically require six to ten machines. Based on output requirements, each machine needs to be administered to assure the desired outcome. Naturally, administering the entire process through a single reporting UI is more efficient and less complex than use six to ten separate UIs.
Why MicroAI Factory's Solution Architecture is Key to Innovation in Food and Beverage Manufacturing
MicroAI Factory's edge-native solution architecture emphasizes agnosticism across sensor, data, and communications protocols to assure integration ease with IoT sensors, operational technology, and system data. These capabilities are essential to natively training AI models and processes at the edge and endpoint using multidimensional behavioral algorithms that run recursive analysis.
The MicroAI Factory platform's edge-native architecture uses a model building phase where multivariant stochastic analysis is performed recursively on the time series data to create the model (training can be performed on the Edge). In addition, the inference phase applies self-correction to the time series data to localize the model's prediction to complete the one step ahead calculation.
The MicroAI Factory solution architecture generates reports in the form of alarms, notifications, graphical representations, and exportable files. All outputs can be generated in real-time for the virtualization and stored historically for trend analysts. In addition, the MicroAI architecture provides AI-generated insights with anomaly detection alarms and next step prediction insights.
The architecture's feedback loop capabilities identify causality for each downtime event with requisite assignment by an operator or engineer on the line. In addition to the reporting on what developed on the floor, the feedback from operators/engineers can be used to strengthen the predicted outputs generated by the AI engine. Moreover, workflow management automates workorder generations based on alerts and customizable events and alarms can be configured to send by email, test, and in live screens.
In fulfilling top-priority business outcomes, I view the MicroAI Factory platform's ability to highlight exactly where the operations can improve and ultimately increase OEE as a key differentiator. Through less unexpected downtime, each machine can yield improved ROI throughout the manufacturing process. Likewise, reduced maintenance visits through optimized service scheduling can reduce costs, and swifter identification and remediation of critical machine issues can lead to higher uptime.
Key Takeaways on MicroAI Factory for Food and Beverage Manufacturing Processes
In sum, I believe the MicroAI Factory platform is well suited for Food and Beverage organizations focused on ensuring they can achieve the lifecycle management, operational efficiencies, automated reporting, and workflow management capabilities that are essential to optimizing Food and Beverage manufacturing processes.
I'm impressed by the MicroAI Factory core platform capabilities: automated reporting, predictive insights, feedback loops, and workflow management, and believe this platform provides the comprehensive AI edge package that can fulfill the strategic business outcome objectives which Food and Beverage organizations demand from their manufacturing operations.
Disclosure: Futurum Research is a research and advisory firm that engages or has engaged in research, analysis, and advisory services with many technology companies, including those mentioned in this article. The author does not hold any equity positions with any company mentioned in this article.
Other insights from Futurum Research:
MicroAI Debuts to Advance AI Edge Technology Across the Digital Ecosystem
Nokia Eyes Enabling New 5G Mobile and IoT Service Revenue Streams with iSIM Launch
Aexonis CemTore: Ready to Power Intelligent Enterprise IoT Innovation
Image Credit: MicroAI
The original version of this article was first published on Futurum Research.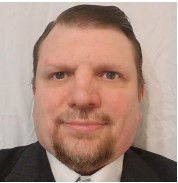 Ron is an experienced research expert and analyst, with over 20 years of experience in the digital and IT transformation markets. He is a recognized authority at tracking the evolution of and identifying the key disruptive trends within the service enablement ecosystem, including software and services, infrastructure, 5G/IoT, AI/analytics, security, cloud computing, revenue management, and regulatory issues.